Hair is a crucial part of a person's appearance, so it's natural to desire clean and well-maintained locks. One common question that arises in hair care is whether it's okay to wash hair every day.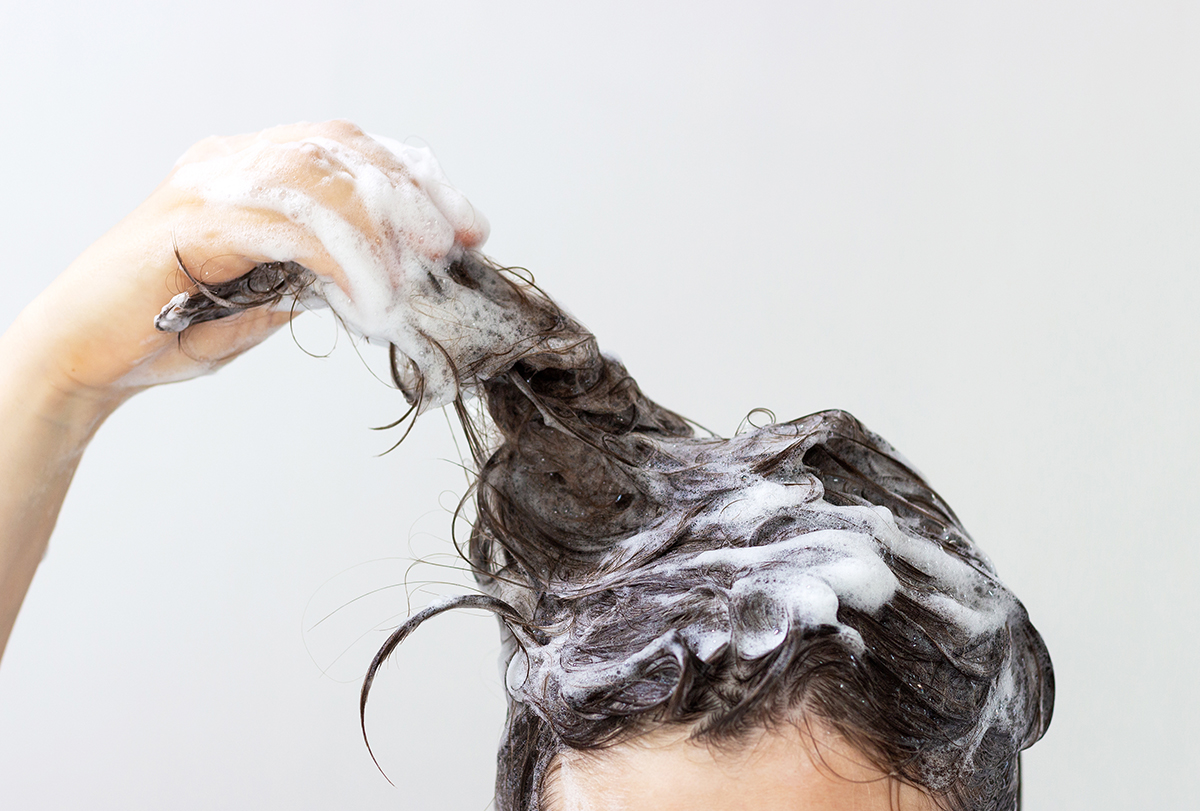 Thoughts on daily hair washing vary, with some believing it's important for maintaining hair health and hygiene, while others caution against it due to potential damage.
The truth is that washing hair every day has its benefits for those with excessively oily scalp, individuals living in humid climates, or frequent exercisers who sweat profusely.
However, daily hair washing is not suitable for everyone, especially those with dry hair.
This article aims to explore the advantages and disadvantages of washing hair every day. Read on to find out.
Pros of Washing the Hair Daily
How often a person washes their hair is a personal choice and can be influenced by various factors such as gender, hair length, and cultural and social expectations.
Frequent washing with a good-quality shampoo will not harm the hair, and there is no limit to how often you can wash your hair if a conditioner is used regularly. It has also been proven that shampooing does not affect hair growth.
Therefore, you can shampoo your hair as often as you like as long as you use a conditioner regularly. (1)
Here are some of the advantages of daily hair washing.
1. May improve scalp health
The frequency of washing hair with shampoo is a topic that has been debated for a long time.
However, a recent research study has shown that washing hair more frequently with shampoo can be beneficial for both the scalp and hair. The study found that daily washing can help to remove excess oil and product buildup, which otherwise can clog the hair follicles and lead to scalp irritation, dandruff, and hair loss.
Additionally, washing hair frequently using shampoo can help to keep the scalp clean and healthy, which in turn can promote hair growth and reduce the risk of hair thinning.
The study also showed that frequent shampooing can help to maintain the natural pH balance of the scalp and hair, which is important for keeping them both healthy and strong. (2)
It is important to note, however, that not all shampoos are created equal, and some can be too harsh for daily use. It is important to choose a shampoo that is gentle and formulated for daily use.
2. May reduce the risk of infections
Your scalp is exposed to various environmental pollutants and microorganisms, which can cause infections and inflammation. Regular hair washing can help remove these harmful agents and reduce the risk of infections.
Two extreme cases that highlight the impact of low wash frequency are the Antarctic research team and International Space Station astronauts. In both cases, an increase in scalp microbe content and resulting symptoms were observed.
The Antarctic research team experienced a dramatic increase in scalp itch and flakes, accompanied by a 2–3 order of magnitude increase in scalp Malassezia levels, while the International Space Station astronauts showed a similar rise in Malassezia levels over time. (2)(3)
Note: During COVID-19, doctors were advised to daily hair wash if they had consecutive duties in the hospital to lower risks of infections. Researchers recommended a sulfate-free shampoo with a maximum pH of 5.5 to be used for a minimum of 20 seconds. (4)
3. May be good for oily hair
Daily hair washing can help remove excess oil and dirt from the hair, making it look and feel clean and healthy. It can also make it more manageable.
A common mistake that people make is avoiding shampooing their hair frequently, assuming it will protect their hair from damage. However, research shows that decreased wash frequency can lead to the accumulation of sebum on the scalp.
Sebum is a natural oily substance secreted by the scalp, which can become chemically altered and irritating to the skin with extended residence time. Shampooing can help remove the buildup of sebum, which can make the hair greasy and unmanageable. (2)
Cons of Washing Hair Daily
Some people believe that they need to shower every day to maintain good hygiene. However, it's not mandatory to wash your hair daily, especially if your scalp doesn't produce a lot of oil. (5)
In fact, shampooing your hair every day can cause some harm.
1. Compromised hair health
Based on research, frequent shampooing may potentially harm the cell membrane complex (CMC) of our hair. The CMC is made up of cell membranes and adhesive material that bind cells together.
The most important layer of the CMC is called the beta-layer, and it is especially crucial as it acts as the intercellular cement that keeps everything together. Frequent chemical treatments and daily grooming such as shampooing can damage the CMC and make it vulnerable.
Therefore, it is recommended to limit shampooing to avoid disrupting the CMC and potentially causing damage to the hair. (6)
2. Dryness and damage
Washing hair too frequently can strip away the natural oils from the scalp and hair, the hair dry, brittle, and prone to damage.
The American Association of Dermatology advises those with dry hair or colored hair to wash their hair less often as frequent hair washing is mostly recommended for those with oily hair. (7)
So, if you have dry hair or experience dryness with frequent washing, you should shampoo 1–2 times a week only.
3. Color fading
Frequent hair washing can cause the color of dyed or treated hair to fade more quickly. This is because the washing process can strip away the color molecules from the hair, leading to fading.
Experts suggest staying away from water if you have colored hair and washing them twice a week at most.
What Does Research Say About Washing Hair Daily?
Although there are no direct studies on daily hair washing, research has found that washing the hair more often (5–6 times a week) can have several benefits for the scalp and hair.
It helps reduce problems such as flaking, itching, and dryness of the scalp. It also decreases the amount of scalp oil and oxidized oils and scalp odor.
Additionally, washing the hair more frequently can improve hair loss and brittleness, giving you more "great hair days."
However, the studies did suggest that daily washing of hair can be done as long as a mild shampoo that doesn't strip away the natural oils of the hair is used. (2)
Another study explained how the frequency of hair washing depends upon the oiliness of the scalp. It suggested that those with very oily scalp should shampoo daily. However, those with dry hair should avoid shampooing very often as it can enhance hair dryness. (8)
Some experts also advise against daily hair washing with shampoo for those who have curly hair. So, as far as research goes, the answer to whether you should wash your hair every day or not depends on hair type and will be better answered by dermatologists who can assess your hair requirements.
How Can You Wash Your Hair Daily Without Causing Serious Damage?
The answer to this is using an everyday shampoo. An emerging product in the shampoo industry is the daily-use or everyday shampoo, which caters to people who wash their hair daily.
These shampoos contain gentle cleansing agents and usually do not include the conditioning agents present in shampoos meant for dry or damaged hair.
To compensate for the lack of conditioning agents, an instant conditioner can be applied after shampooing and rinsed off before drying the hair. (5)
How to Wash Hair Correctly
Wet your hair thoroughly with warm water.
Take a small amount of shampoo and apply it to your scalp. Massage gently with your fingertips to create a lather. Avoid using your nails, as it can damage your scalp.
Rinse your hair thoroughly with warm water. Make sure you remove all the shampoo from your hair.
Apply a small amount of conditioner to the ends of your hair. Rinse it off with cold water.
Gently pat your hair dry. Avoid rubbing your hair with a towel, as it can lead to hair breakage and damage.
Once your hair is dry, comb it gently to remove any tangles.
Most-Asked Questions
How often should I wash my hair?
The frequency of hair washing varies depending on the individual's hair type and lifestyle. Generally, washing hair 2–3 times a week is recommended by experts, but if you have oily hair, you may need to wash more frequently.
Is it necessary to use shampoo every time I wash my hair?
It's not necessary to use shampoo every time you wash your hair, but it depends on the oiliness of your scalp and hair.
If you have oily hair, using shampoo every time is recommended by professionals. However, if you have dry hair, it's better to use shampoo less frequently to avoid stripping away the natural oils.
Can washing hair too often damage hair?
Washing hair too often with harsh shampoos can strip away the natural oils and cause dryness and breakage. However, using a mild shampoo and conditioner and washing hair frequently can actually be beneficial for maintaining healthy hair.
Final Word
Whether or not to wash your hair every day is a personal decision that depends on individual factors such as hair type, scalp condition, and personal preferences. It is important to understand the potential benefits and drawbacks of daily washing and to make a decision based on what works best for your hair and scalp.
While some people may find that washing their hair every day keeps it looking and feeling clean and healthy, others may experience dryness, irritation, or damage from frequent washing. It is recommended to speak with a dermatologist or hairstylist for personalized advice on hair care.
Was this article helpful?