Your skin contains sebaceous glands that release natural oils known as sebum, which are responsible for keeping your skin hydrated. It also locks in moisture and strengthens the skin's protective barrier.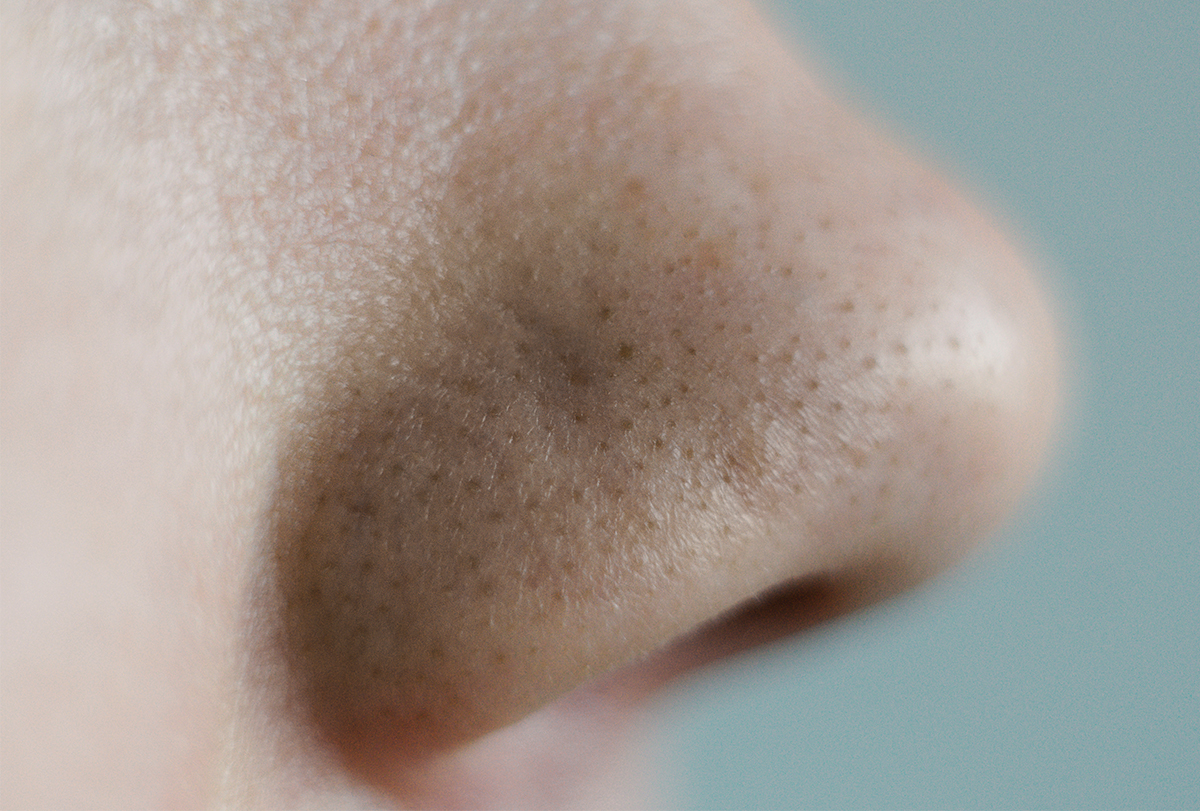 Sebum travels to your skin surface through skin pores. However, sebum can also attract dirt and dust, which can settle in the skin pores and block them.
It is common to have clogged skin pores in the face, nose, forehead, and cheeks as dead skin cells, dirt, and bacteria accumulate in the pores. This can also lead to the development of acne, blackheads, and whiteheads, giving your skin an uneven appearance.
Clear skin is a common desire, and you can seek different treatments and methods to unclog your skin pores and enable your skin to breathe freely.
Home Remedies to Unclog Pores
You can use different home remedies to unclog your skin pores. Keep in mind that these natural ingredients are only useful to some extent for mild to moderately clogged pores that result from external factors.
It is essential to consult your doctor if you have frequently clogged pores or have developed infectious acne due to blockage in pores.
You can try the following at-home treatments to help unclog your pores:
1. Steam your face
Steaming your face can help open up your skin pores, allowing easy cleansing of the entrapped dirt and dead skin cells and leaving your skin clean and relaxed. This remedy not only is safe but also involves little to no cost.
How to use:
Place a pot of water, covered with a lid, on the stove and heat it.
Once the water starts steaming, turn off the stove.
Place your face 5–10 inches above the bowl, and cover your head with a towel to entrap the uprising steam.
Soak your face in the steam for about 15 minutes.
Pat your skin dry, and apply a toner and moisturizer.
2. Use a charcoal or clay mask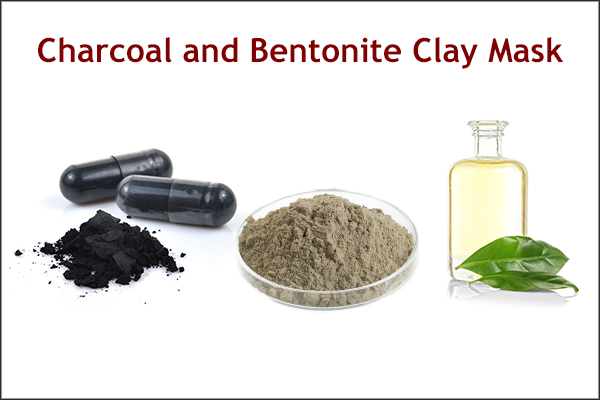 Activated charcoal can attract the settled impurities in your skin pores, bringing them to the surface. It enables easy removal of the impurities and unclogging of the pores.
In addition, charcoal exfoliates the skin, controls oil production, and prevents skin infections. (3) Similarly, you can use mineral-rich clays that help in deep cleansing your skin by unclogging the pores and shrinking them.
How to use:
You can make the following purifying face masks using clay and charcoal:
Mix 1 tbsp each of activated charcoal, bentonite clay, and water. Add a few drops of tea tree essential oil to the paste and mix. Apply the mask to your face and rinse it off after 20 minutes. You can also use olive oil instead of water if you have dry skin.
Add 2 tbsp of aloe vera gel to 3 tbsp of charcoal powder and mix. To this, pour a few drops of lavender essential oil. Massage the mask onto your face and wash it off after 10 minutes.
Add rose water, sandalwood powder, and fuller's earth to a bowl in equal quantities to form a thick paste. Add water if required. Apply the mask to your washed face and rinse it off once dry.
3. Try DIY peel-off masks
Peel-off masks are popular for their deep-cleansing action that removes dead skin cells and clears blackheads, aiding in unclogging of pores. In addition, peel-off masks can boost blood circulation. They can also shrink pore size and firm up your skin, giving it a younger and radiant appearance.
Several kinds of peel-off masks are commercially available, but they are often loaded with chemicals. Making peel-off masks at home using natural ingredients is a good alternative; these masks can clear your clogged pores without subjecting your skin to chemicals.
You can make blackhead-removal peel-off masks with gelatin and milk, bentonite clay and green tea, and egg white and honey.
How to use:
Mix egg whites and honey in equal amounts and apply the mask to your skin. Peel off the mask gently, and wash your skin using lukewarm water after 10 minutes. You can also repeat the same procedure with equal amounts of bentonite clay and green tea.
Alternatively, heat some milk and dissolve an equal amount of gelatin in it. Apply the paste to your face once it cools down, and peel it off after 10 minutes.
4. Use DIY sheet masks
DIY sheet masks are made with muslin or cotton fabric cut to your face size, with holes for the mouth, nose, and eyes. You can soak these masks in different liquids according to your skin type and place them on your face.
These masks allow your skin to absorb the beneficial compounds while preventing evaporation. You can either dispose of the mask after use or wash and reuse it again, cutting down on costs.
How to use:
Mix a few drops of tea tree oil and witch hazel in rose water.
Soak your cloth mask in the liquid from both sides. Allow the excess water to drip down, without wringing the mask.
Place the mask on your face correctly, smoothing out any folds. Add a few drops of liquid if any portion of the mask is dry.
Keep the mask on for about 30 minutes.
5. Scrub with oatmeal
Oatmeal is a natural exfoliating agent that helps cleanse your pores and remove dead skin cells without damaging the skin. Oatmeal also controls oil production and moisturizes the skin.
How to use:
Add 1 tsp of olive oil to ½ cup of cooked oatmeal.
Apply the mixture to your face.
Wipe it off with a wet washcloth after 15 minutes and rinse your skin. 
6. Make a DIY back scrub
Acne and clogged pores, while commonly appearing on the face, can also develop on your back, especially if you do not wash your back as religiously as other parts of your body. This allows dead skin cells to accumulate, leading to clogged pores, acne, and premature aging.
To prevent and manage back acne and clogged pores, you can use back scrubs that contain mechanical exfoliants such as sugar, salt, cornmeal, jojoba beads, silica beads, or ground nut shells that help clear accumulated dirt and dead skin cells.
Himalayan salt is a natural exfoliant rich in minerals. When mixed with a natural oil such as walnut, avocado, olive, jojoba, or almond oil, Himalayan salt makes an excellent back scrub that not only clears clogged pores but also moisturizes the skin.
How to use:
Mix 1 cup of Himalayan salt with about ½ cup of any natural oil such as olive oil, according to the consistency you desire. You can add a few drops of lavender or calendula essential oils for a soothing effect.
Gently massage the scrub in circular motions on your back and all over your body.
Wash it off after 30 minutes.
You can also prepare coconut sugar and oatmeal scrub, rosehip oil body scrub, or brown sugar and green tea scrub.
7. Use cucumber toners
Cucumber has astringent properties that can shrink and clean your skin pores. Cucumber maintains skin pH, hydrates the skin, and rejuvenates it.
How to use:
Peel a cucumber, wash it, and slice it into pieces.
Transfer the slices into a saucepan and add water until the cucumbers are covered.
Warm up the water, without boiling, for 5–7 minutes.
Once cool, blend the cucumber and water together.
Filter the liquid and add rose water to it.
Transfer the resulting solution into a plastic bottle, and use it as a toner on washed face.
Important Self-Care Measures
It is essential to take good care of your skin to prevent the accumulation of dirt, oil, dead skin cells, and bacteria in your skin pores. The following self-care measures are useful in preventing clogged pores and in aiding treatment:
1. Avoid picking your pores
Refrain from picking or scratching clogged skin pores in an attempt to remove the dirt, especially if they are raised above the skin. This practice can irritate your skin and increase the risk of infections.
Moreover, squeezing your pores can enlarge them over time. It is essential that you leave your skin alone and avoid touching it.
2. Cleanse your face
Use a mild, pH-balanced face cleanser to wash your face twice daily. This helps remove dirt and oil from the skin surface, preventing them from settling into your skin pores.
3. Moisturize daily
Always apply a moisturizer after washing or exfoliating your face to prevent dryness and thus excessive oil production.
However, make sure to use lightweight, water-based creams, lotions, and toners. Avoid using heavy moisturizing agents such as olive oil or coconut oil as they can settle in the pores and clog them.
4. Exfoliate your skin
Besides cleansing your face daily, you should also exfoliate it biweekly. You can either use mechanical exfoliation methods that involve the use of exfoliating washcloths or exfoliating brushes or chemical exfoliant washes that contain alpha and beta hydroxy acids. (4)
In addition, you can use exfoliants with microbeads or natural exfoliants such as oatmeal. There are mechanical cleansing devices that use chemical solutions as well.
5. Go for HydraFacials
You can also undergo HydraFacials once in a while. These facials, performed professionally in clinics or spas, use water pressure to clean the cell debris and dirt from your pores.
6. Choose your skin care products wisely
Your skin care routine is only as good as the products you use. Therefore, make sure to invest in skin-healthy and safe products that are effective in keeping your skin clean.
It is suggested to use products containing kaolin clay, black bamboo charcoal, Tamarindus indica seed gum, adzuki bean powder, bentonite clay, neem extracts, and hinoki oil. These ingredients can be found in face mists, cleansing oils, peel-off masks, blotting papers, hydrating masks, clarifying masks, salicylic acid acne pads, pore strips, and deep pore cleansers.
Make sure to use noncomedogenic products as oil- or butter-based products can increase the risk of clogged pores and eventually blackheads, whiteheads, and acne.
7. Improve your diet
The diet you consume has a definite impact on the health of your skin. Therefore, you must consume a well-balanced diet that includes ample fruits, vegetables, and also meat.
Additionally, it is suggested to include probiotic foods such as kimchi and yogurt in your diet to help prevent infections. Similarly, vitamin C is suggested for its immune-boosting properties. (5)
Increase your nutritional intake to prevent deficiencies that increase the risk of infection. For this, consume beans, nuts, oysters, whole grains, lobster, crabs, freshwater fishes, flaxseeds, chia seeds, plant oils, and soybean. Avoid dairy products or foods with a high glycemic index to prevent infections. (6) You can also drink green tea to help obtain clearer skin.
8. Exercise regularly
Daily exercise not only keeps your body healthy and fit, but the perspiration that accompanies it helps cleanse your skin from within. You can try cardio exercises such as jogging, skipping, and cycling to sweat out the dirt from your skin pores.
Treatment for Infectious Clogging of Pores
Clogged pores generally do not warrant medical treatment, but persistent or frequently blocked pores can increase the risk of bacterial infections that cause problems such as acne. In these cases, you must consult your dermatologist to manage the acne and related infections.
Your doctor may suggest the following treatments based on the cause and severity of your clogged pores:
1. Chemical peels
Chemical peeling involves exfoliating the skin to remove dead and damaged skin cells by using alpha and beta hydroxy acids. These acids include salicylic acid, glycolic acid, lactic acid, malic acid, and Jessner's solution.
2. Niacinamide
Topical niacinamide or nicotinamide may be suggested to control sebum production and thus prevent clogging of pores.
3. Hyaluronic injections
These injections shrink large pores, thus reducing the chances of dirt and oil accumulation in them. (2)
4. Topical retinoids
These are highly useful in the treatment of mild to severe acne as they prevent pore blockage by restricting the clumping of cells. You may also find over-the-counter retinols such as adapalene (Differin Gel), which helps control skin inflammation.
Note: Retinoid creams can make your skin highly sensitive to the sun, warranting the use of sunscreens. Pregnant or breastfeeding women should avoid using retinol or retinyl palmitate-containing products.
5. Chlorophyllin complexes
These plant-derived copper-containing medications can be highly useful in the treatment of acne.
6. Topical antibiotics
Antibiotic ointments such as clindamycin may be coupled with benzoyl peroxide treatment to control bacterial growth.
7. Oral medications
Your doctor may suggest acne-controlling medications such as spironolactone, isotretinoin, or oral contraceptives, depending on the type and severity of the infectious acne.
8. Dapsone 5% gel
This topical cream is shown to control inflammatory acne in adult females when used two times a day.
9. Physical treatments
There are various physical treatment procedures that can help unclog skin pores:
Non-ablative laser therapy and microneedling may be used to control the production and release of sebum.
Photodynamic therapy can be used to moderate the sebaceous glands, therefore preventing clogging of pores with sebum.
CO2 lasers penetrate deep into the skin to boost collagen production, tightening the pores and preventing clogging.
Microdermabrasion involves the use of a mechanical tool to remove dead skin cells, exfoliating the skin deeply and giving it a smooth and young appearance.
YAG laser treatments act within the skin layers to kill old cells, boost collagen production, and tighten the skin from the inside, all of which contribute to unclogging of pores for smooth skin. Your doctor may use either Er:YAG laser that removes the surface layer of the skin to boost new cell and collagen production or Nd:YAG laser that acts only on the inner layers of the skin.
10. Comedone extraction
The dermatologist may also use tools known as comedone extractors that are specially made for the removal of blackheads and whiteheads. These tools are used when topical treatments fail to work.
Comedone extraction treatments include microdermabrasion or acne facials, which involve the use of diamond- or crystal-tipped tools to exfoliate the skin. Alternately, medical cleanups may be performed to remove comedones. These treatments, when done periodically, can also prevent acne breakouts.
Causes of Clogged Pores
You may experience blocked skin pores if you are genetically susceptible to them. (1) Skin pores can also get clogged due to external factors, skin type, and lifestyle factors, which include:
Excessive oil production
Hormonal imbalance
Bacterial growth
Allergies
Skin dehydration
Improper skin hygiene
Puberty
Diabetes
Excessive makeup
When to See a Doctor
While a common source of concern, clogged pores rarely require medical attention. If you are bothered by your blocked pores and see no improvement with home remedies, you can consult your dermatologist.
However, it is imperative you see your doctor if the clogged pores are accompanied by any of the following:
Acne or similar infected breakouts
Skin inflammation and redness
Pus-filled lesions
Social distress
Final Word
Multiple pores are present in your skin that help the skin breathe and release sebum to protect it from the harsh environment. These tiny pores, however, can get easily clogged due to the accumulation of dirt, dead skin cells, oil, and bacteria inside them.
If the pores remain blocked for a long time, you may experience blackheads, whiteheads, and acne breakouts. Therefore, it is vital to keep the skin pores open to retain good skin health. For this, you need to improve your skin care routine and take steps to keep your skin clean.
You can also use home remedies and seek medical treatments to unclog your pores and treat infections, if any. Consult your doctor if you suspect infection or are unsure about a suitable skin routine.
Was this article helpful?