Having a pimple and don't know what to do with it or eager to start a new skin care regimen and don't know where to begin? It's time you check out these interesting blogs that provide information on different cosmeceuticals and dermatology procedures to keep your skin flawless!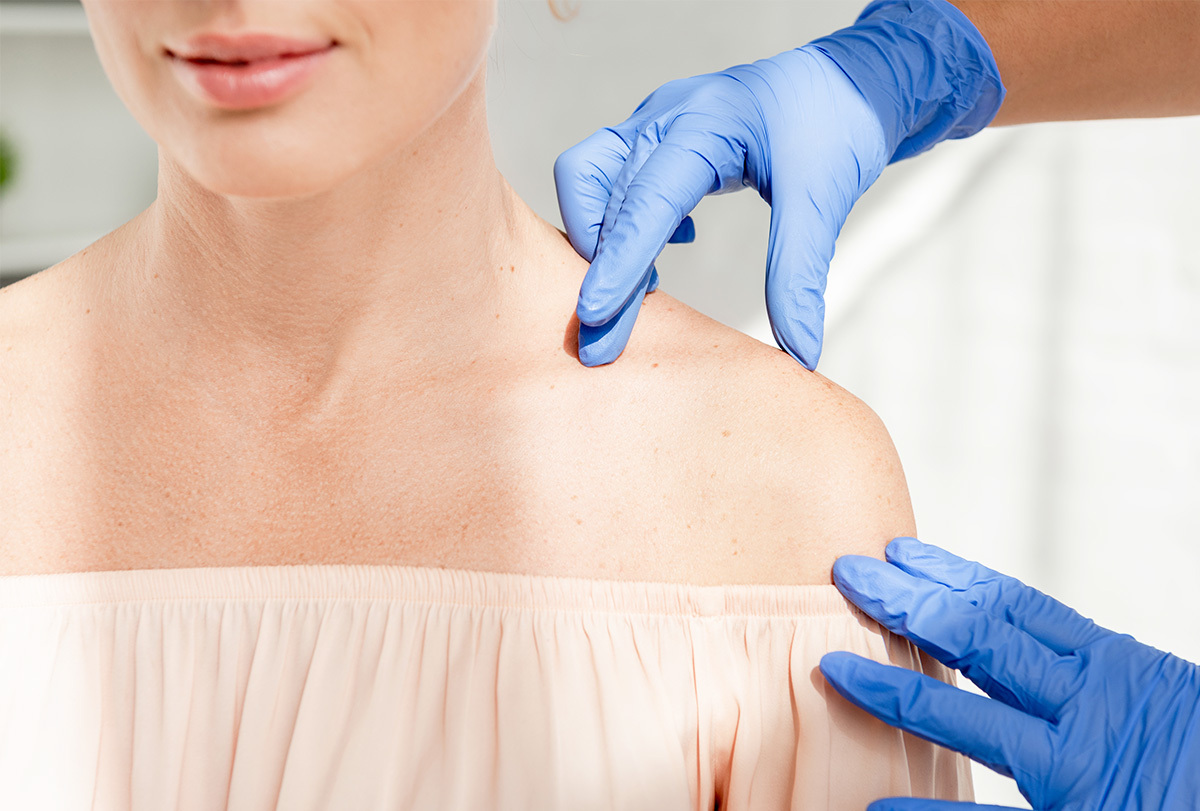 While medical problems do require clinical diagnosis and treatment, many skin problems can be taken care of with just a little guidance from information easily found on the Internet. But the most trusted sources would be blogs run by dermatologists and dermatological clinics.
Aside from at-home skin care and lifestyle habits for better skin and hair health, these blogs provide information on different medical and cosmetic dermatological procedures, educating users of the pros and cons of the treatments and helping them make informed choices.
Criteria for Selection
A multitude of skin care blogs can be found on the Internet, most of which provide DIY skin care tips and tricks. It is essential to source your information from trusted blogs only, as your skin is a sensitive organ.
You can turn to various dermatologist-run skin care and dermatology blogs that not only provide tips on great daily skin care but also guide you through different skin problems, factors affecting skin health, and the best treatment procedures. These blogs also connect you to certified dermatologists for a reliable diagnosis and consultation.
This article lists 15 of the best dermatological blogs of 2021, all of which were selected with a high rating in the following criteria:
Content quality and variety
Posting regularity
Structural format and presentation
Popularity and shares 
Usable tips and suggestions
Verified information
Best Skin Care Blogs Right Now
Advanced Dermatology is a renowned dermatology clinic that has won many accolades and is now Houston's largest dermatology practice. The clinic runs a website and a blog since 2013 that is updated with a post every month.
You can find posts on new and upcoming dermatology practices, the latest skin care topics, and the pros and cons of different cosmetic, medical, and surgical dermatology treatments. The posts are based on relatable queries, such as the prevention of acne breakouts while using masks, the effect of winter or summer sun on the skin, and general tips on skin cancer prevention.
On the blog, you can also find information on the right dermatologist for you, and you can even get a comparison of the different treatments to see what suits you best.
Arlington Dermatology, established around 40 years ago in Rolling Meadows, Illinois, is a dermatology clinic offering advanced medical and cosmetic solutions for acne, rosacea, warts, moles, skin cancer, and aging. A team of professionals offers a wide array of treatments ranging from botulinum toxin to lasers.
The clinic started its blog years back, releasing one blog post every month. These posts cover a plethora of topics such as acne, rosacea, chapped lips, itchy scalp, dermatitis, hyperpigmentation, and nail care.
You can also find tips on how to incorporate healthy lifestyle habits and self-care measures into your daily schedule to improve the health of your skin and hair.
A New York City-based clinic, Art of Dermatology is run by Dr. Jessica Krant, a board-certified dermatologist with about 18 years of experience. Dr. Krant started her dermatology blog in 2017 and has been regularly posting a post each month.
The blog posts are trusted sources of the latest dermatology-related news, tricks, and tips from the expert. You can also read about the pros, cons, or right time to start different cosmetic procedures such as botulinum toxin, dermal fillers, rejuvenating lasers, intense pulsed light (IPL) therapy, and chemical peels.
The blog also shares information on skin conditions such as eczema, general skin care for different skin types, the influence of stress or sleep on the skin, and even some makeup tips.
Dermatology Advisor is a storehouse of all the relevant and latest information on dermatology practices and treatments, research, and studies for dermatologists and medical professionals.
Started in 2017, the website publishes about 15 posts every week, covering a plethora of topics. You can browse through multiple articles on acne, psoriasis, dermatitis, skin infections, practice management, and skin cancer, to name a few.
The website not only keeps you updated on recent news in the dermatological field through blogs but also lists slideshows, drug databases, clinical charts, and submission resources.
Dr. Doris Day, a leading dermatologist based in New York City, runs the blog that offers one new post every month since 2008. Readers can find information on interesting topics such as beneficial skin care product ingredients, sunscreen, organic beauty, and hair problems.
The blog highlights information on comprehensive skin and hair health and features articles on face masks, novel skin care products, detox regimens, winter care, and the impact of gut health on skin.
With over 30 years of experience, Dr. Cynthia Bailey, a certified dermatologist, started the Skin Health and Wellness blog in 2009. Since then, a new article is posted every week, covering a wide range of skin care topics.
You can find information under different categories such as acne, breast cancer, diet, eczema, lip problems, psoriasis, sensitive skin, sun protection, and makeup, among others.
The website also presents information about her own brand of skin care products and offers skin care kits for different dermatological conditions.
First Derm is an online consultation portal that provides services to clients all over the world. Consultation is done through an app or the web, where the clients are asked to upload two pictures of their skin condition and fill out a form.
The website also hosts a blog since 2013, publishing two new articles per month on average. The articles focus on topics such as the advantages of good skin care products, the role of artificial intelligence in skin care, and the effects of alcohol, vaccination, diet, and some medical conditions on the skin.
The blog also covers various other aspects of dermatology that can be explored by the reader.
Laser and Mohs Dermatology is another renowned dermatology clinic situated in the heart of New York City. The clinic offers an array of dermatology and cosmetic treatments, most notably Mohs Surgical Technique, a precise micrographic surgery for skin cancer.
The blog run by the clinic was started in 2012, publishing one article each month. Information on the blog is categorized into different areas of interest such as acne treatments, botulinum toxin, dermal fillers, scar removal treatments, and many more.
The articles posted include risk factors, skin care awareness, innovative cosmeceuticals, and the effect of seasonal changes on the skin.
North Dallas Dermatology Associates is a clinic situated in Dallas, Texas, running successfully since 2000. The physicians at the clinic started the blog in 2017 and have been regularly posting two articles every month since then.
The blog discusses the benefits of countless aesthetic procedures such as cool sculpting, ultherapy, and dermal fillers tailored to the patient's requirements.
Pureskin Dermatology & Aesthetics, founded by Dr. Debra Grayman, is an aesthetic dermatology clinic that provides the latest dermatological procedures and skin care through state-of-the-art technology.
The blog, started in 2017, focuses on at-home skin care, debunking myths about skin products, and lifestyle changes for healthy skin and hair.
Schweiger Dermatology Group, founded by Dr. Eric Schweiger in 2010 with a single clinic in Manhattan, has now expanded its reach to New York, New Jersey, and Pennsylvania, with about 60 offices. The clinics not only offer general dermatologic care but also cater to the different needs of people of color.
This all-inclusive clinic also started a blog in 2014, publishing one post each month on average. The posts talk about the various aspects of common skin problems such as acne and cellulite and also provide in-depth insight on critical diseases such as skin cancer.
Articles on laser treatments, tattoo removals, treatment for eczema and similar problems, Botox, hair loss, dry skin, sunburn, and a plethora of other topics are presented on the blog.
SkinTour is the brainchild of Dr. Brandith Irwin and was started in 2008 as a personal skin care blog. Dr. Irwin shares one post every week with the aim of informing the readers about general skin care, giving out tips on how to achieve great and healthy skin.
The blog articles are categorized into antiaging, acne, lasers and devices, hair and body, and diseases and problems. You can find posts on different skin care products, beauty guides, and injectables as well.
Through the website, you can also consult Dr. Irwin for better skin and hair care and receive recommendations for the right skin care products for you.
Trillium Creek is a dermatology and integrative medicine clinic in Medina, Ohio. The skin care clinic treats clients using the latest cutting-edge treatment modalities. The clinic started its skin care blog in 2016, and readers can find two new posts every month.
The blog covers different topics that have been categorized for easy accessibility. The categories include, but are not limited to, acne, body shaping, bug bites, cancer prevention, dry skin, hair and scalp, hydra facial, skin cancer, and wrinkles.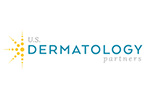 U.S. Dermatology Partners is a website dedicated to providing clients easy accessibility to dermatological care through a platform that connects to different private clinics and dermatologists near them.
The website also runs a skin care blog since 2015, posting about two articles each week. The blog posts cover a wide range of topics, most of which generally pertain to improving skin care habits.
You can also find posts on sunscreen use, allergies, botulinum toxin use, effects of COVID vaccine on skin treatment, and different lifestyle habits for healthy skin.
The skin care blog by Westlake Dermatology & Cosmetic Surgery is home to expert-written articles, all curated by plastic surgeons, certified dermatologists, and medical staff.
Started in 2004, the blog publishes about four posts each month. The posts have been conveniently sorted into groups focusing on skin health, hair care, weight loss, and aesthetic treatments. In addition, you can ask questions on the blog and the authors themselves provide answers.
Was this article helpful?