An autoimmune disorder is a disorder of the immune system. It occurs when the immune system mistakes the body's cells and organs for foreign substances and attacks them.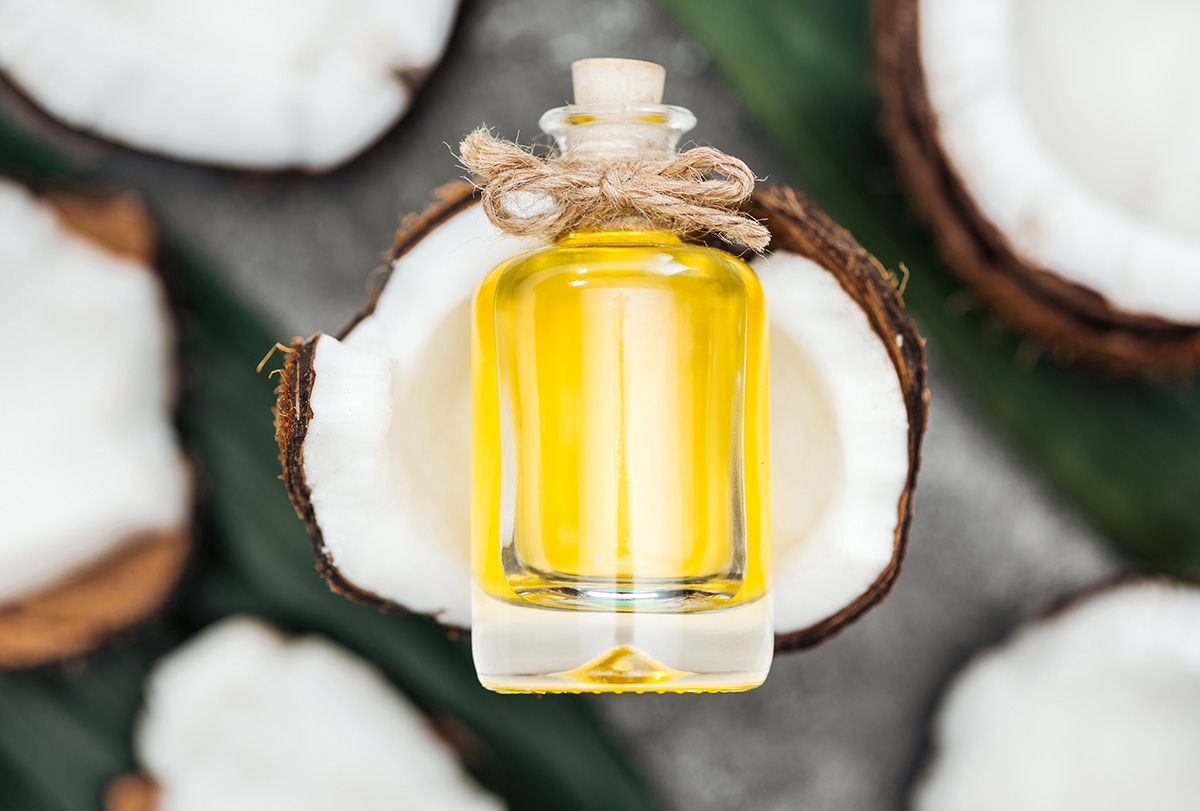 Autoimmune disorders can be broadly categorized into two groups: organ-specific autoimmune disorders (one organ is affected) and non-organ-specific autoimmune disorders (multiple organs or body systems are affected).
There are many different types of autoimmune disorders and can range from mild to severe. Some common autoimmune diseases are rheumatoid arthritis, multiple sclerosis, psoriasis, and celiac disease.
Autoimmune disorders occur more commonly in women and have no cure. However, you can manage an autoimmune disease by controlling the symptoms of the condition.
Home Remedies for Autoimmune Diseases
Here are some effective home remedies you can try to reduce the symptoms of autoimmune diseases.
1. Take fish oil
Fish oil contains essential fatty acids such as omega-3 fatty acids, which are anti-inflammatory in nature. Thus, it can help reduce inflammation due to an immune response. (1)
You can consume a teaspoon of fish oil every day or take 500 mg fish oil capsules. You can also add a few drops of fish oil to a warm water bath for relief from arthritis pain.
2. Ensure adequate vitamin D
Vitamin D is an essential nutrient involved in many different body functions. It also helps reduce inflammation in the body.
Research suggests that vitamin D deficiency may increase your risk of developing autoimmune conditions such as rheumatoid arthritis, alopecia areata (hair loss), and lupus. (2)
Consult your doctor to know whether you should take any nutritional supplement for vitamin D.
3. Massage with coconut oil
Several studies have demonstrated the anti-inflammatory and pain-relieving properties of coconut oil. It contains a phytocompound called lauric acid, which is responsible for most of these therapeutic effects.
Consuming 2–3 teaspoons of coconut oil can also help fight autoimmune disorders that affect the digestive system such as Crohn's disease and ulcerative colitis.
For pain relief from arthritis, massage your body with a couple tablespoons of coconut oil. (3)(4)
4. Drink green tea
Green tea contains compounds that help reduce inflammation in the body by blocking the action of inflammatory response. Epigallocatechin gallate, the active compound in green tea, is a highly effective anti-inflammatory agent. (5)
Drink a cup of green tea every morning on an empty stomach for best results.
5. Consume turmeric
Turmeric (Curcuma longa) contains the active compound curcumin, which is an anti-inflammatory agent and helps reduce pain and swelling. It also inhibits NFkB activation, which is an important inflammatory agent. (6)
A recent study has demonstrated the healing effects of turmeric in people with Crohn's disease and ulcerative colitis. (7)
Add turmeric to your diet, or drink a cup of turmeric milk each day by adding half a teaspoon of turmeric to a glass of warm milk.
6. Drink ginger tea
Ginger is a widely used spice known for its anti-inflammatory and analgesic effects. (8) It can help provide relief from Crohn's disease and ulcerative colitis.
Consume a cup of ginger tea every morning by adding some grated ginger to a cup of water and boiling it. Strain and drink it after adding a teaspoon of honey.
7. Try cinnamon
Cinnamon is rich in many antioxidants and anti-inflammatory compounds. Sri Lankan cinnamon has been found to be very effective in reducing inflammation associated with rheumatoid arthritis and other inflammatory conditions.
Mix a teaspoon of cinnamon powder in a glass of warm water and add a little honey to it. You can drink this every day for quick relief.
You can also mix some cinnamon powder with coconut oil or honey, and massage the affected area with the mixture for relief from arthritis pain. (9)
8. Eat more mushrooms
Mushrooms are filled with natural immunodepleting properties. They are abundant in vitamin D, melatonin, and other beneficial compounds and can regulate the body's immune response to prevent inflammation. (10)
Consume either fresh mushrooms or mushroom extract. Reishi, Lion's Mane, and Turkey Tail mushrooms are particularly effective mushrooms for inflammation, fatigue, and digestion.
9. Try a Mediterranean diet
Mediterranean diets are light on your digestive system and contain foods rich in essential fatty acids such as salmon and tuna. These foods help regulate your body's immune response and can reduce inflammation.
The Mediterranean diet also contains lots of fresh fruits and leafy greens, which can be beneficial for your digestion. (11)
Most-Asked Questions About Autoimmune Diseases
How many diseases come under the term autoimmune diseases?
Seventy-five autoimmune diseases have been identified so far. Type 1 diabetes, thyroid diseases, lupus, rheumatoid arthritis, and psoriasis are all examples of autoimmune diseases. These conditions affect nearly 25 million people in the United States. (12)(13)
What tissues or organs are often targeted in autoimmune diseases?
Organs more likely to get affected by autoimmune diseases are:
The endocrine glands such as the thyroid gland or pancreas
The skin
Muscles and joints
Blood vessels and blood (14)
Do women get more affected than men?
Yes. Women are more affected by autoimmune disease since they have two X chromosomes. Hence, they are more likely to get affected by autoimmune diseases caused by genetic factors on the X chromosomes. (15)
What are the common symptoms of common autoimmune diseases?
Some common symptoms of autoimmune diseases are:
Pain in the abdomen
Chronic fatigue
Swelling and inflammation in joints, glands, etc.
Skin disorders such as eczema (16)
What tests are needed to diagnose autoimmune diseases?
Common diagnostic tests for autoimmune diseases are:
C-reactive protein (CRP)
Antinuclear antibody (ANA) tests
A comprehensive metabolic panel
Erythrocyte sedimentation rate (ESR)
Autoantibody tests
Complete urine analysis (17)
What are the general rules of treatment for autoimmune diseases?
The general rules of treatment followed by doctors are:
Medication is given to treat patients with diabetes, thyroid disease, or other hormonal disorders.
Further deterioration of the disease is reduced and treatment is administered to relieve symptoms.
Blood transfusions are given to patients whose blood is affected.
Future flare-ups are prevented by identifying triggers and taking the necessary precautions.
What is the reason behind autoimmune disease?
The exact cause behind autoimmune diseases is unknown. They may be passed on by genetic factors.
One theory states that some microbial pathogens or drugs may confuse the immune system and trigger an autoimmune disease. (18)
Inadequate nutrition, hereditary factors, and environmental exposure to toxic compounds (e.g., mercury) may all play a role in causing autoimmune diseases. (13)
Final Word
Autoimmune diseases have many side effects and can be tough to deal with. It may take a couple of tries for you to find the right remedies that work for you.
Consult your doctor before trying any home remedies to avoid any side effects with medications.
Was this article helpful?