Everyone needs a bit of exercise in their lives to remain physically fit and in the pink of health.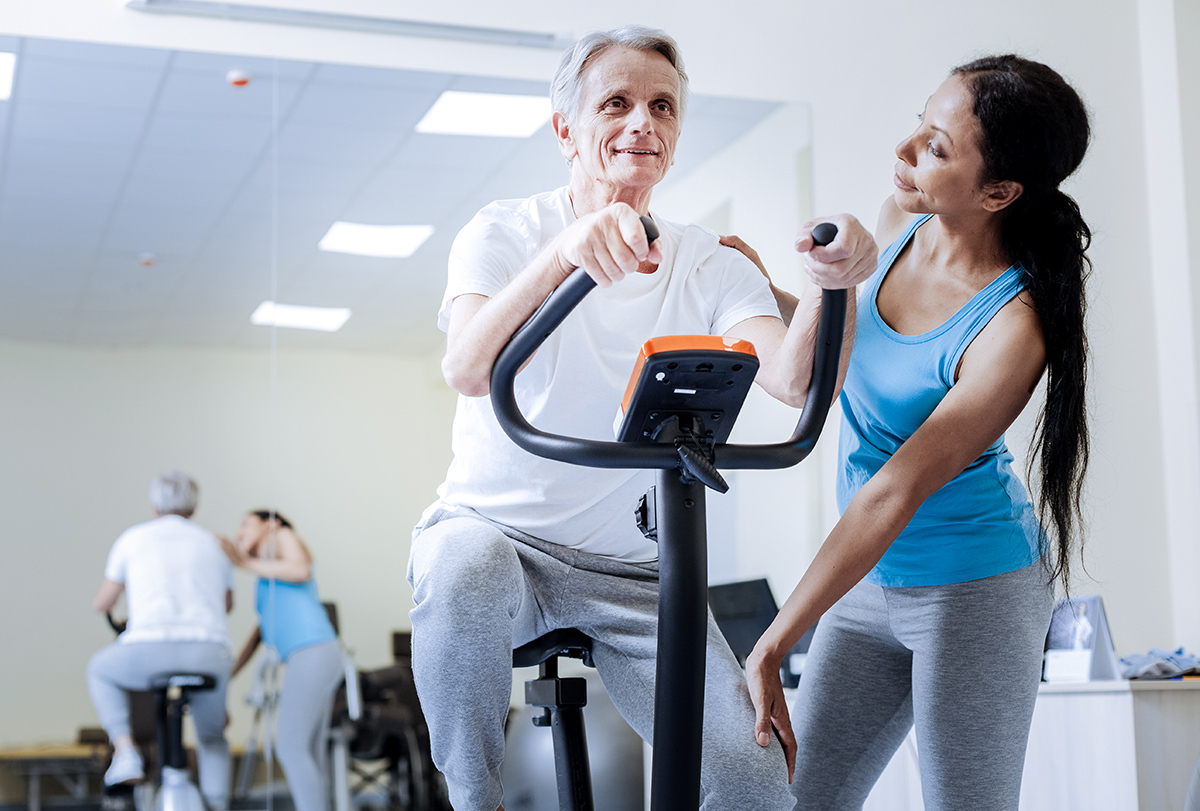 Exercise can prove especially beneficial to people with physical or mental handicaps. It can be important for different reasons, based on a person's unique needs.
This article covers the various advantages of exercise for people with handicaps, ways to modify exercises for individuals with special needs, and how exercise can change the lives of those with disabilities.
The Importance of Physical Activity
Staying active has a myriad of benefits for your physical and mental health. (1) The benefits of exercise include:
1. Longevity
Physical activity increases life span by easing blood flow through the body along with improving heart and respiratory health.
2. Weight loss
Exercising allows you to burn more calories than you consume, which is an essential prerequisite for healthy weight loss. This, in turn, helps you fight obesity, thus reducing the risk of heart disease and type II diabetes. (2)
3. Energy
When you exercise, your heart pumps more blood, which delivers more nutrients and oxygen all over the body. This gives you a shot of energy.
4. Mental health
Exercise is not just good for the body but it is good for the mind too. It helps alleviate anxiety, stress, and depression by activating and quelling the nervous system, which is responsible for the fight-or-flight response. (3)
All of these benefits also apply to individuals with special needs. Moreover, those with disabilities will reap additional benefits, such as the following:
1. Behavioral improvement
Just as exercise can improve mental health, it can also soothe and even prevent emotional outbursts and related behaviors. Calming the nervous system has a number of positive outcomes, especially for people with special needs. (4)
2. Rehabilitation
People who have disabilities due to an accident or severe injury can improve their range of motion through physical rehabilitation therapy. With rehabilitation, the disability can become unnoticeable or manageable over time. (5)
3. Prevention of muscular atrophy
Individuals who were born with physical disabilities are at risk of developing muscular atrophy. Exercise can prevent this from happening, ensuring a healthy body in more ways than one. (6)
4. Neuroplasticity
The brain changes all the time but something that makes it more likely to change, chemically, is exercise. Through physical activity, anyone (including, of course, people with special needs) can rewire their brains for healthier makeup.
Customizing Exercise Plans for People With Special Needs
A regular workout program generally includes a cardio segment, a strength-training segment that focuses on one body part, and then a cool down.
People with special needs can complete all of these types of exercises. However, it is important to customize each segment according to their unique skill-set and goals.
1. Adaptability during the skills assessment
The first thing to do is performing a skills assessment test. It is important to understand that the individual may be perfectly capable of performing an exercise, but they just may not understand what you are asking them to do.
2. Modify the exercises
It is important to remember that people with special needs can do cardio, strength training, and more. If the individual is not physically fit to run, give them another cardiovascular exercise to perform, such as dancing.
3. Communicate clearly and listen with compassion
When talking to a person with cognitive disabilities, it is best to get to know them a little before instructing them. You will be able to see how much coaching or explaining they will need.
4. Provide a suitable environment
Most people with special needs can exercise at traditional gyms and use all available equipment. However, if the person has trouble with any workout machines, simply avoid them and focus on what they can do.
5. Get special equipment if needed
There are several wheelchair workout kits and machines that help those with limited mobility. There are also dumbbells with lights, vestibular swings, and other devices to look into. Individuals with autism may feel more interested in working out if the equipment satisfies their sensory needs.
6. Organize games or events
To keep their spirits up, you can organize activities such as a Special Olympics. Another example would be Tim Tebow's Night to Shine event, which is a prom night for teenagers with special needs.
Children and adults with special needs can play sports, ride bikes, go swimming, dance, and do almost anything able-bodied and able-minded people can do. They may need modifications, but that's no reason to exclude them!
Tips to Keep Your Kids Active
Caregivers often give in to the wants of their children with special needs, which often involve seeking dopamine rushes through high-calorie foods and sedentary activities. This makes children susceptible to obesity.
Therefore, physical activity is highly essential for kids with special needs. The easiest way to ensure this is by turning activities into fun games for the children.
Dancing, swimming, playing tag, tickle fights, red rover – all of these can elevate the heart rate and respiratory rate and help your child break a sweat while having fun.
Jumping rope, playing hopscotch, and playing catch are also great activities.
The best way parents can inculcate the practice of physical activity in kids with special needs is to be physically active themselves. Kids want to do what their parents are doing. Set a good example for them.
Exercises for Individuals With Autism
Autism exists on a spectrum, so there can be some people with autism who are completely independent, while there are others who need full-time care.
Independent people with autism will be able to play any sport that interests them, whereas those with severe autism will need to play sports that offer modifications and concessions exclusively.
In general, any exercise can benefit people with autism, but sensory exercises usually work well to keep them engaged in physical activity.
Hiking is a great exercise for those with autism because it offers stimulation in nearly all four senses:
Visually through the scenery
Auditorily through the sounds of nature
Olfactorily, through the scent of dirt and dust
Tactilely through touch
Swimming and exercising with lighted equipment can also be a great way to engage people with autism. (7)
Final Word
Regular activity plays a key role in maintaining physical and mental health. It becomes more so important for people with special needs to stay physically active, as exercise triggers neuroplasticity.
It is best to customize exercise plans for people with special needs according to their personal requirements and health goals.
Was this article helpful?