When choosing a sunscreen for the face, the sun protection factor (SPF) provided by the sunscreen is an important consideration and indicates the level of protection against UVB rays. Sunscreens with SPF 30, 50, 70, or 100 offer different levels of defense against the sun's dangerous UV rays. (1)(2)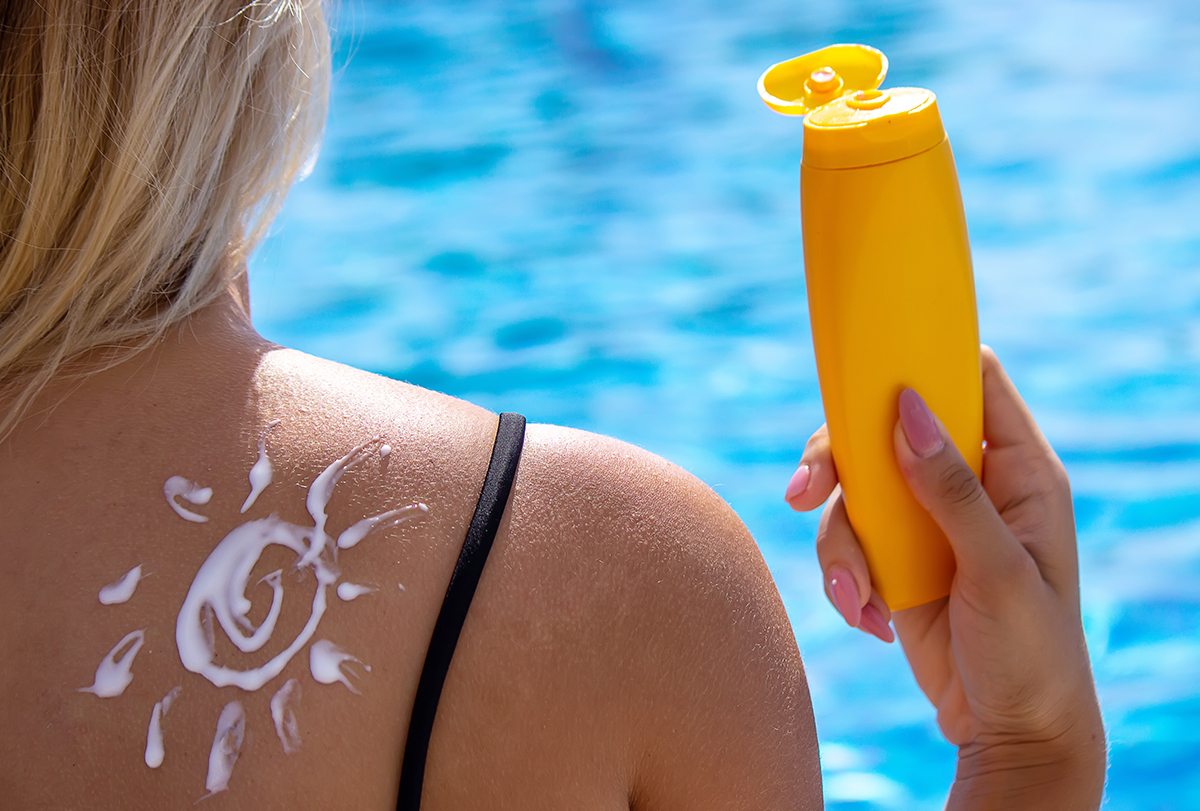 According to the American Academy of Dermatology, SPF 30 is the minimum requirement. (3) Plus, SPF 30 and SPF 50 are appropriate for everyday use as they filter out 97%-98% of UVB rays. (4)(5) Anything more than SPF 50 is not quite necessary for regular sun exposure.
While SPF 70 and SPF 100 offer the highest levels of defense, blocking approximately 98.6% and 99% of UVB rays, respectively, (6) it is important to note that such intense protection is not necessary for day-to-day activities.
These high SPF sunscreens are advised for those who play outdoor sports or have very fair or sensitive skin, a record of sunburns, or illnesses that increase sun sensitivity. (1)(7)
It's important to note that no sunscreen can deliver 100% protection. (4)
Read on to learn more about which sunscreen may be the best for you.
Comparing SPF 30, 50, 70, and 100 Sunscreens for the Face
| SPF Level | Protection Level | % of UVB Rays Filtered (Approx.) |
| --- | --- | --- |
| SPF 30 | Adequate | 97% |
| SPF 50 | High | 98% |
| SPF 70 | Very high | 98.60% |
| SPF 100 | Very high | 99% |
When it comes to selecting a sunscreen for the face, it's crucial to evaluate its level of sun protection factor (SPF). Sunscreens with SPF 30, 50, 70, or 100 deliver defense against the sun's UV rays, but the difference lies in the protection they offer.
SPF 30
SPF 30 is a great choice for everyday use and delivers sufficient defense against UVB rays, which are accountable for sun-related skin issues. It filters out about 97% of UVB rays that come to the skin. (3)(4)
SPF 50
SPF 50 delivers a little higher protection by filtering out about 98% of UVB rays. It can be a practical choice for individuals who spend prolonged time in the sun. (4)
SPF 70 and SPF 100
SPF 70 and SPF 100 offer the highest level of sun protection, filtering out about 98.6% and 99% of UVB rays, respectively. (6)
These SPF values may be useful for people with incredibly sun-sensitive skin, such as those who are very fair or on medication that induces photosensitivity. These can also be good for those with skin conditions that worsen with sun exposure or those who live at a high altitude. (1)(6)
However, remember that regardless of the SPF value, sunscreen should be reapplied every 2 hours. A high SPF doesn't mean you don't have to reapply sunscreen. (4)
What to Choose: SPF 30, 50, 70, or 100?
Consider these factors when deciding which sunscreen is right for you.
Sun exposure
If you will be spending a lot of time in the sun, particularly during peak sun hours, go for SPF 50 or higher to deliver additional defense against harmful UV rays.
Location
In regions with severe sunlight or at elevated altitudes, select SPF 50, 70, or higher to protect your skin from the powerful sun rays. (1)
Personal history
If you have experienced sunburns or have a high risk of skin cancer, dermatologists often advise SPF 50, 70, or higher for greater sun defense.
Skin sensitivity
If you have skin issues that make your skin very sensitive to the sun, such as albinism and photosensitivity, SPF 70 or higher can aid in the prevention of harm caused by sun exposure. (1)
Skin type
If you have a darker skin tone, SPF 30 or 50 would be enough. However, if you have fair or sensitive skin, which is more susceptible to sunburn, consider SPF 50, 70, or higher for the proper defense.
What to Look for in a Sunscreen Other Than the SPF?
When getting yourself sunscreen, look for the following things on the label: (3)(4)
Your sunscreen should be broad-spectrum, which refers to its ability to safeguard the skin from both UVA and UVB.
Your sunblock should be water resistant, which means it will not be easily washed away with sweat.
If your skin is acne-prone, look for oil-free sunscreens.
If you have skin allergies, look for sunscreen that is hypoallergenic.
Choose a formulation – spray, cream, or gel sunscreens – that works best for your skin type.
Do High-SPF Sunscreens Have Adverse Effects?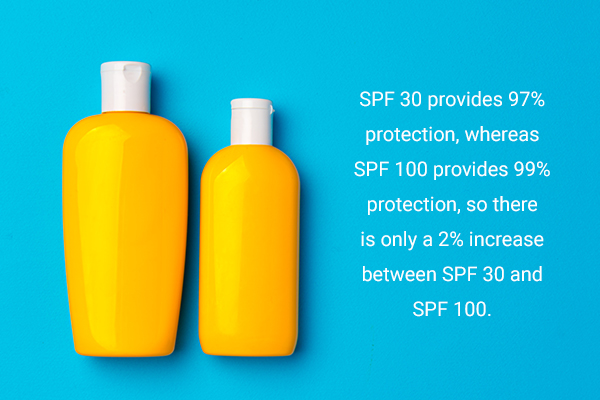 The biggest concern with the use of high-SPF sunscreens is the false sense of protection. (1)
There is not always a proportionate increase in sun protection levels as SPF increases. SPF 30 provides 97% protection, whereas SPF 100 provides 99% protection, so there is only a 2% increase between SPF 30 and SPF 100.
However, many people who use high-SPF sunscreens do not think this through and assume that a high SPF means they do not have to reapply the sunscreen or that they can stay in the sun for very long hours, which is not true.
What Does SPF Actually Mean?
Sun protection factor, or SPF, estimates the degree of defense a sunscreen delivers against the sun's UVB rays, which are mainly accountable for causing skin issues. (1)
For example, if your skin generally begins to burn after 10 minutes in the sun without any sunscreen, using SPF 30 sunscreen would mean it allows you to stay in the sun for 30x longer (10 minutes x 30 = 300 minutes) before burning.
Likewise, SPF 50 would provide 50x longer protection, SPF 70 would deliver 70x longer protection, and SPF 100 would provide 100x longer protection.
How to Use Sunscreens Effectively?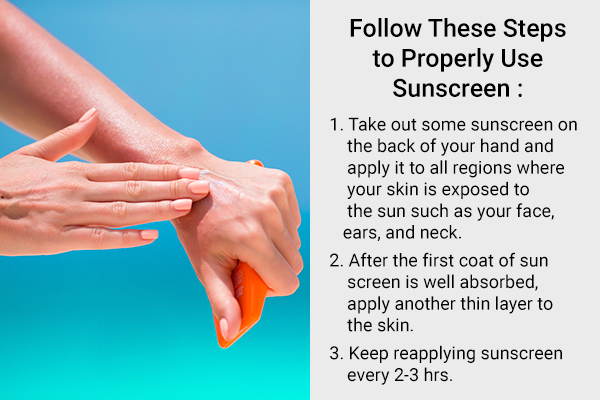 Follow these steps to use sunscreen properly:
Take out some sunscreen on the back of your hand and apply it to all regions where your skin is exposed to the sun, such as your face, ears, and neck.
After the first coat of sunscreen is well absorbed, apply another thin layer to the skin.
Keep reapplying sunscreen every 2-3 hrs.
Note: Remember to use sunscreen as the final step of your skin care routine.
Most-Asked Questions
What is SPF?
SPF stands for sun protection factor.
Are high-SPF sunscreens more expensive?
Usually, high-SPF sunscreens cost a little more, but prices can differ.
Can high-SPF sunscreens prevent tanning?
Some level of tanning still happens even with a high-SPF sunscreen.
Can I use SPF 100 if I have sensitive skin?
Yes, SPF 100 is suitable for sensitive skin.
Should I choose a high SPF if I have fair skin?
Fair skin is more prone to sun damage, so a greater SPF can deliver extra protection.
Final Word
When it comes to choosing between SPFs 30, 50, 70, and 100, it's important to consider your needs and preferences. SPF 30 and SPF 50 offer excellent protection for everyday use, while SPF 70 and SPF 100 provide higher levels of defense for intense sun exposure or sensitive skin.
Was this article helpful?