Brushing teeth forms an essential part of everyone's daily morning routine. It is important to maintain good oral hygiene to prevent the formation of dental caries, plaques, and other gum diseases. It also helps in maintaining a bright clean smile.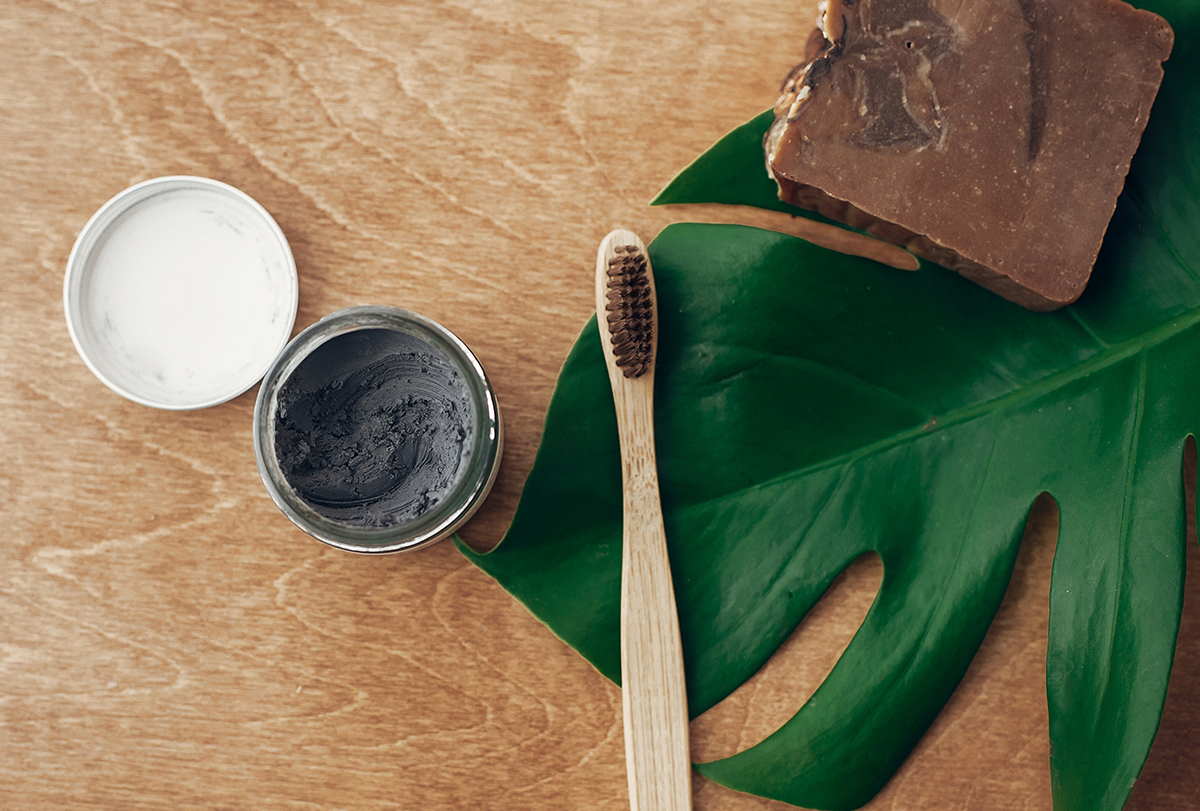 Most commercially available toothpastes are rich in a mineral called fluoride, which is responsible for preventing the formation of dental caries. However, fluoride can cause loss of tooth enamel when ingested in high concentrations. (1)
To prevent the risk of fluorosis (high concentration of fluorine) and to be more sustainable for the environment, several natural alternatives to toothpaste have emerged.
Natural Alternatives to Toothpaste
Here are the most commonly used natural alternatives to toothpaste that not only offer protection to the teeth, gums, and oral health but are also sustainable.
1. Baking soda
Baking soda has antibacterial properties and is minimally abrasive. A review of studies revealed that baking soda has no side effects when used as a mouthwash to clean the mouth after the insertion of implants or other surgeries of the mouth. (2)
Some studies also showed that baking soda had a positive impact on plaque removal and reduced bleeding to some extent. (3)
Though baking soda has no side effects when used as a mouthwash, it is important to remember that its constant use for toothbrushing can cause loss of tooth enamel. (3)
2. Neem
Neem (Azadirachta indica) is an evergreen tree that has been used in traditional Indian medicine for several ailments due to its antibacterial, anticarcinogenic, antidiabetic, antioxidant, astringent, and anti-inflammatory activities. (4)
Neem bark is used as a toothpowder and its branches are used as a brush. (4)
According to studies, regular brushing with neem paste reduces the deposition of plaque, prevents dental caries, and enhances immunity for oral health. Using mouthwashes with neem reduces bad breath and lessens gingival problems. (4)
3. Miswak
Miswak is an Arabic word that means "tooth-cleaning stick" and refers to the twigs of the Salvadora persica tree.
The extracts of this plant are rich in phenolic compounds, flavonoids, tannins, and other inorganic compounds. Miswak is reported to be antibacterial, antifungal, antiplaque, and anticarcinogenic. (5)
Several studies have reported the beneficial effects of miswak in reducing plaque and gingivitis, whitening teeth naturally, fighting against cancer, and even promoting new bone healing following tooth extractions. (5)
4. Coconut oil
Coconut oil doesn't act like a typical toothpaste or tooth cleaner that you can use to brush your teeth with. Instead, it is used for oil pulling.
Oil pulling is a practice in traditional Indian medicine to maintain oral hygiene. It is thought to cure over 30 systemic diseases, reduce inflammation and bleeding, resolve dryness of the mouth, whiten teeth, reduce gingivitis, cure bad breath, and strengthen the muscles of the jaw. (6)
Test-tube studies have shown coconut oil to have antimicrobial activity against Candida albicans and Streptococcus mutans. (6)
Studies have reported that oil pulling with coconut oil for 15–20 minutes reduces the level of microbes in the mouth, plaque, bleeding of the gums, and gingivitis. (6)
Simply take a large tablespoon of oil in the mouth and swish it around like you would a mouthwash for 10 minutes. Make sure to force it between your teeth to dislodge food particles that may be stuck.
5. Charcoal
A lot of charcoal-based care products have emerged with the claim to clean, disinfect, and pull out toxins. Charcoal-based toothpastes are no different.
Some studies have reported that charcoal-based products may whiten teeth and may be a safer choice for teeth whitening than bleach. (7)
However, lab studies on charcoal-based toothpastes have shown that they offer no significant whitening on teeth and instead left scratch marks on the enamel. (8) Therefore, charcoal powder or products containing charcoal must be used carefully and not frequently.
6. Bentonite clay
Clays have been used as healing agents since ancient times. Rich in minerals of the earth, they are thought to have beneficial effects on human physiology. (9) Bentonite clay is no different, as it is thought to have detoxifying and antibacterial properties. (9)
Using bentonite clay as a toothpowder may help protect the mouth and teeth against plaque-causing bacteria.
7. Sea salt
Sea salt is often used to clean teeth; however, caution needs to be exercised as the large particles of sea salt can be abrasive and cause damage to dental enamel.
In one study, a sea salt mouthwash (which also contained menthol and xylitol) reduced the risk of plaque and bacteria levels. (10) Salt rinses also promote gum health and aid in the healing of oral ulcers. (11)
Therefore, while using salt to brush teeth might not be an effective solution, using sea salt rinses can help protect the gums and teeth.
Precautions to Consider
While natural homemade toothpastes or tooth powders seem like a safer choice, precautions need to be observed:
Ingredients that are used orally can be easily ingested. So, be cautious when using toothpaste alternatives, especially in children.
Allergies need to be taken into account when using any natural home remedy.
Most-Asked Questions About Natural Alternatives to Toothpaste
Can I make my own tooth powder or toothpaste?
The ingredients mentioned in this article can be combined to create a homemade toothpowder. A little toothpowder can be mixed with water to create a paste to brush with.
Can I use natural toothpaste alternatives for my child?
Most products such as miswak and neem can be used safely to clean teeth under supervision. However, powders such as baking soda, salt, or bentonite clay can be swallowed by the child and might not be safe.
Moreover, be careful when using mouthwashes for children. While swallowing some amount of salt water rinse might still be safer than commercially available mouthwashes, frequent ingestion may cause a rise in blood pressure or other issues.
Can I use other oils for oil pulling?
Some organic oils that can be used for oil pulling apart from coconut oil include sesame oil, sunflower oil, and olive oil. Sunflower oil and sesame oil have been reported to have antiplaque activity. (12)
Final Word
The main benefits natural alternatives to toothpastes can offer include prevention of fluorosis that occurs with excessive ingestion of fluoride (which is often present in toothpastes) and sustainability to the environment.
Natural ingredients that are promoted for their use as natural alternatives in maintaining oral hygiene exhibit antiplaque activities, protection from gingivitis (a form of gum disease), strengthening the enamel, and preventing halitosis (bad breath).
Caution needs to be exercised especially when using products such as charcoal and sea salt as they can abrade the enamel. Additionally, be careful not to swallow any of these ingredients.
Was this article helpful?