Platelets play a vital role in the blood clotting process as they prevent excessive bleeding. However, some individuals may experience low platelet counts (<150,000/μL), a condition known as thrombocytopenia, which can lead to increased bruising and bleeding. (1)(2)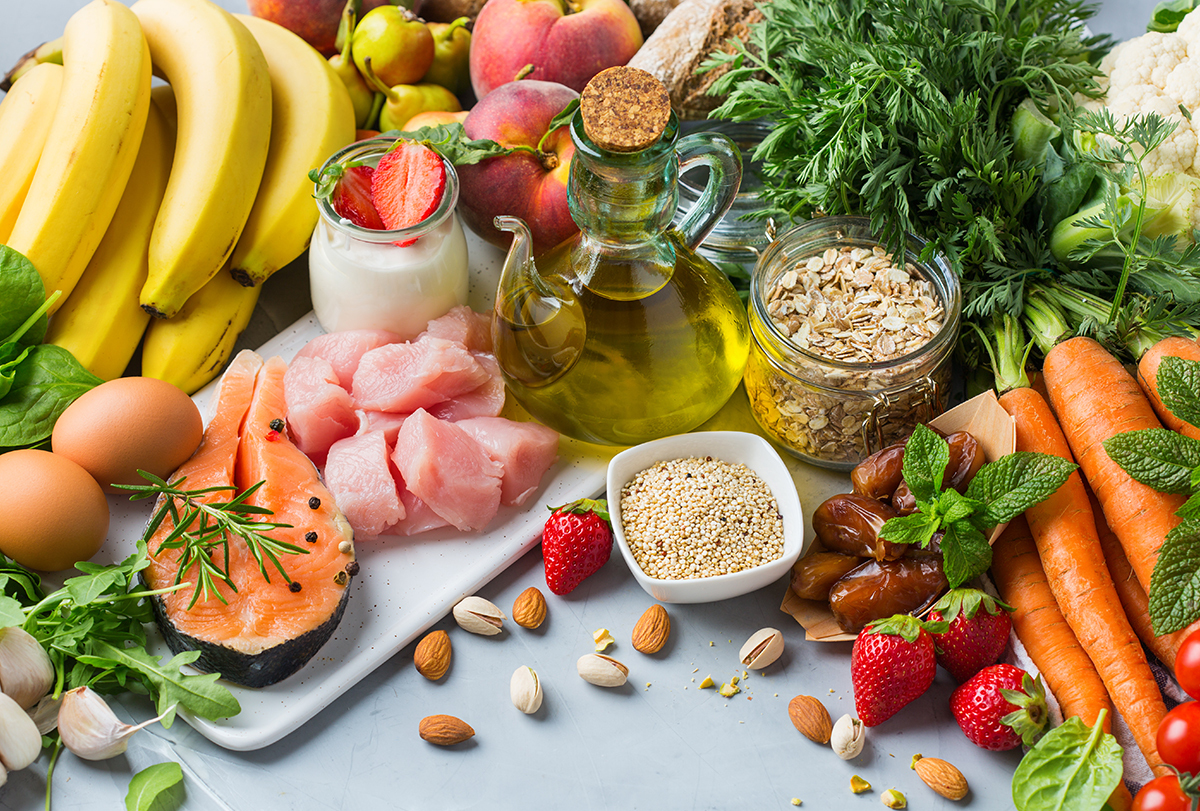 A low platelet count can occur due to: (1)(2)
The immune system attacking the platelets, causing autoimmune conditions such as lupus erythematosus and rheumatoid arthritis
Certain drugs that can trigger platelet destruction (drug-induced immune thrombocytopenia)
Infections such as HIV and hepatitis C
Chronic liver disease and alcohol abuse
Lack of essential nutrients (folate, vitamin B12, copper)
Pregnancy-related conditions (preeclampsia, HELLP syndrome)
Blood disorders and malignancies
Genetic conditions (inherited thrombocytopenia)
While medical intervention may be necessary in severe cases, several natural ways can support and increase platelet count. This article will explore effective methods to boost low platelet levels.
Natural Ways of Increasing Platelet Count
Here are some natural ways of raising your blood platelet levels.
1. Eat dark chocolate
Dark chocolate contains flavonoids and beneficial antioxidants that are good for health.
A study found that the consumption of 40 g of dark chocolate every day improved the platelet function in male smokers. Platelet adhesion, an essential part of thrombus or clot formation (which can be a risk factor for heart issues in healthy individuals) was reduced after consuming dark chocolate. (3)
Hence, consuming a small amount of dark chocolate daily can be a great way to increase antioxidant intake and positively impact vascular health.
2. Drink papaya leaf juice
The leaves of the papaya plant have been traditionally used in herbal medicine for various ailments, including increasing platelet count.
Several case reports have shown that administering papaya leaf extract in various doses increased platelet count in patients with dengue fever, a viral infection that can cause a decrease in platelet count.
Though the exact mechanism by which papaya leaf exerts this benefit is unknown, a randomized controlled trial on dengue patients receiving standard treatment found that twice-daily consumption of fresh papaya leaf juice for 5 days led to a significant increase in platelet count compared to standard care alone. (4)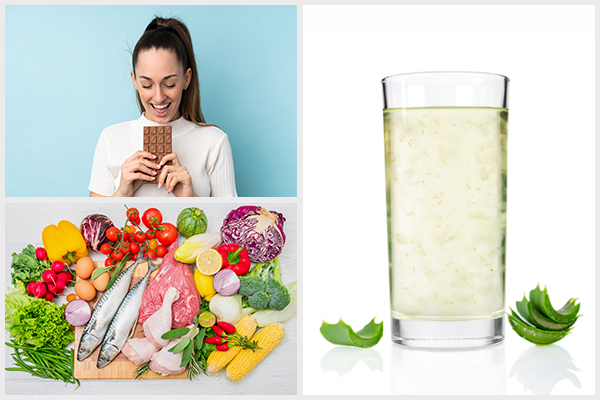 3. Drink aloe juice regularly
The use of aloe vera extract in specific doses has been found to normalize the white blood cell, red blood cell, and platelet counts. This effect is believed to be due to its antioxidant properties.
Research findings suggest that aloe may have specific potential benefits in improving platelet count, pointing toward its use and potential in those with low platelet counts or thrombocytopenia. (5)
Consume half a glass of aloe juice daily either by itself or by mixing it with other fruit juices to improve the flavor.
4. Follow a Mediterranean diet
It is important to include a variety of nutrients, including vitamins and minerals, in your daily diet. The consumption of fresh fruits and vegetables daily has many health benefits including maintaining a healthy platelet production.
A good diet to follow is the Mediterranean diet (MedDiet), which helps maintain normal platelet counts and reduces the risk of developing thrombocytopenia. MedDiet interventions improve nutritional status and decrease inflammation, which contributes to healthy platelet levels. (6)
A Mediterranean diet is rich in fruits, vegetables, grains, potatoes, beans, nuts, seeds, and olive oil. It includes moderate amounts of dairy products, eggs, fish, and poultry while reducing red meat consumption. It also advises limiting the consumption of processed foods. (7)
5. Consume vitamin-rich foods
While vitamins in general are good for health, the following vitamins are particularly useful for normalizing platelet count.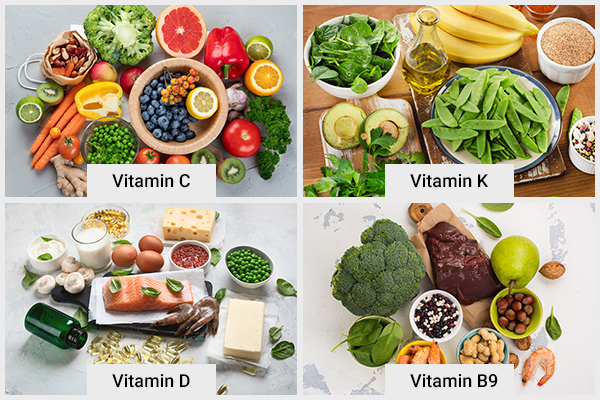 Vitamin C
Scientists have found that vitamin C supplementation has some effect on platelet levels. (8) Vitamin C is an anti-inflammatory nutrient that aids in wound healing, strengthens capillaries, and helps absorb iron from food.
People with a platelet disorder called idiopathic thrombocytopenic purpura (ITP), which decreases the total platelet count in the blood, may benefit from vitamin C due to its anti-inflammatory properties. (9)
In a survey, around 30% of patients with ITP who tried vitamin C reported improvements in their platelet count and experienced reduced bleeding symptoms. In one specific case, IV vitamin C therapy led to a significant increase in platelet count within 4 weeks of treatment. (8)(9)
Some vitamin C-rich foods include oranges, strawberries, kiwi, pineapple, mango, spinach, kale, and guava.
Vitamin D
Vitamin D plays a role in the function of bone marrow cells where platelets are produced. In fact, a low level of vitamin D has been linked to autoimmune diseases. Therefore, it can potentially be used as a treatment for autoimmune diseases including thrombocytopenia.
Sources of vitamin D include sunlight exposure, fatty fish, fortified dairy products, and supplements. (9)
Vitamin K
Vitamin K is essential for blood clotting and bone health. It has anti-inflammatory properties that may help reduce inflammation. It can also be beneficial for increasing platelet count.
Good sources of vitamin K include leafy greens, meat, eggs, and dairy products. (9)
Vitamin B9
A deficiency in folic acid may cause thrombocytopenia. High doses of folic acid have shown improvement in platelet count in some patients with ITP. (9)
Note: High doses of folic acid should be used with caution if vitamin B12 levels are low, as it may cause anemia and cognitive impairment.
6. Perform mild to moderate exercise daily
Engaging in physical exercise can cause a temporary increase in platelet count. Exercise leads to an increase in the concentration of blood components, including platelets.
During exercise, the liver, lungs, and spleen release platelets into the bloodstream. Some research also suggests that exercise can increase the average size of platelets, as measured by mean platelet volume. (10)
Note: It's important to note that while exercise can temporarily raise platelet count, it should be done in consultation with a healthcare professional.
7. Reduce and gradually quit alcohol use
Heavy drinking can lead to a decrease in platelet count below the normal range (150,000-400,000/μL). When you stop drinking, there is often a quick return to normal platelet count.
The severity of thrombocytopenia is related to the intensity of alcohol use. Having a platelet count below 119,000/μL increases the risk of complications, such as withdrawal seizures or delirium tremens, during alcohol withdrawal syndrome. (11)
So, if you are someone who drinks alcohol, it is now time to rethink it and quit!
Most-Asked Questions About Blood Platelet Count
Can drinking more water help raise platelet count?
Staying hydrated is important for overall health, but its direct impact on platelet count is unclear.
Does stress affect platelet count?
Stress can have various effects on the body, but its direct influence on platelet count is not well established.
Is low platelet count a sign of a serious medical condition?
Low platelet count can be a symptom of various underlying conditions, so it's important to consult a healthcare professional for proper evaluation.
Can coconut water increase platelet count?
Yes. According to a recent research report, coconut water can increase platelet count. This study revealed the slightly dominating profile of young coconut water over mature coconut water, which may be attributed to the unique composition differences between young and mature coconut water, including their micronutrients, carbohydrates, and phenolic components. (12)
Final Word
To increase a low platelet count, it is important to address the underlying cause and follow medical advice. This may involve treatments such as medication, blood transfusions, and lifestyle changes.
It is crucial to maintain a healthy diet, avoid alcohol and certain medications that can affect platelet function, and manage any underlying conditions. Regular checkups and monitoring by healthcare professionals are essential to track platelet count progress and ensure appropriate care.
Was this article helpful?