Vaginal thrush refers to the overgrowth of the yeast Candida albicans present in the vaginal microflora. It is a common condition that resolves within 2 weeks with proper care and antifungal medications.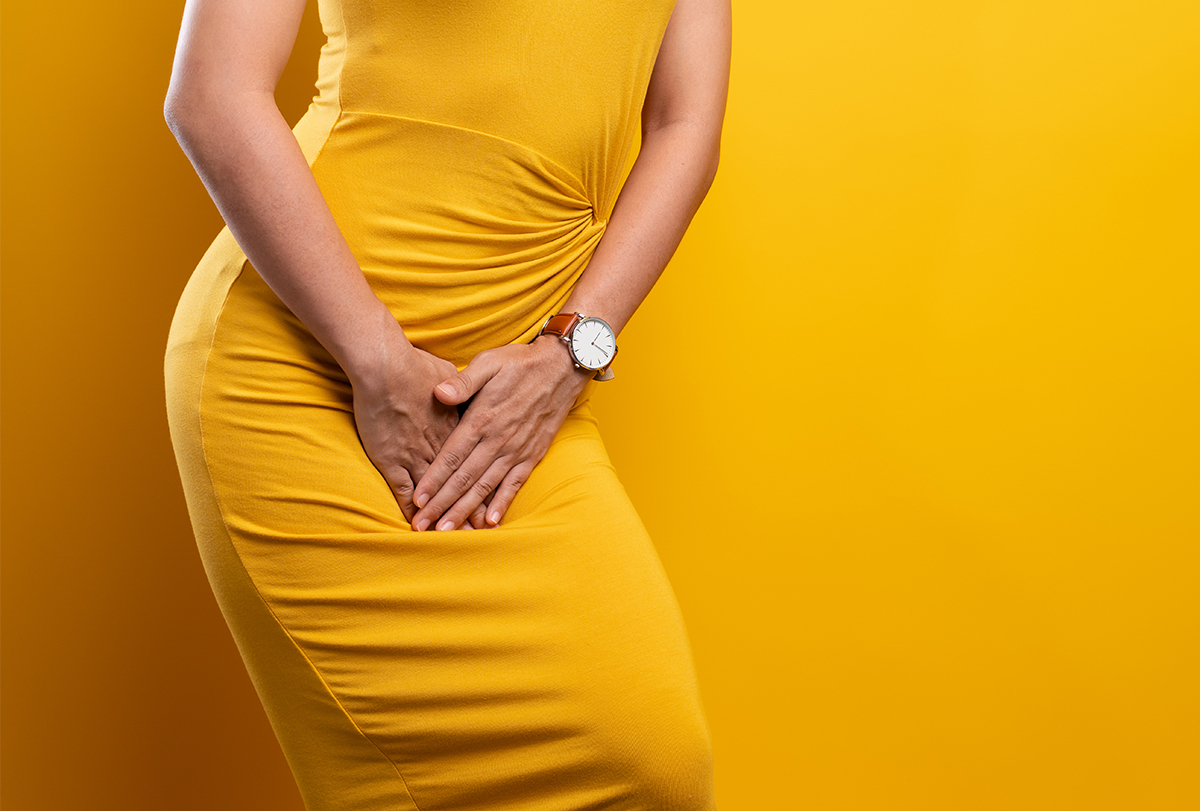 It is recommended to visit a doctor and discuss your symptoms, especially if you have recurrent vaginal thrush.
Home Treatments for Vaginal Thrush
The following easily available ingredients can help alleviate the problem and may be used as alternative treatments.
1. Try yogurt
There is a popular belief that the intake of yogurt or live lactobacilli decreases the rate of Candida infection and prevents relapse. (1) Further research is needed to establish the efficacy of yogurt and lactobacilli in preventing and treating vaginal thrush. (2)
Summary:
The probiotic content in yogurt can help restore the balance of good bacteria in the body and help improve a yeast infection.
2. Apply honey
The antimicrobial properties of honey make it a cost-effective alternative for the treatment of vaginal thrush. (3)(4) Creams containing honey and yogurt can help relieve the itch associated with vaginal infections. (5)
Summary:
Honey acts as a natural antifungal and antibiotic agent that can help treat vaginal infections.
3. Use coconut oil and garlic
Some people also use coconut oil topically and garlic to treat vaginal thrush. However, further studies are required to support this claim. (6)(7)(8)
Summary:
Coconut oil possesses antifungal properties that can help treat vaginal thrush.
4. Apply boric acid
Some studies demonstrate the efficacy of topical application of boric acid in treating vaginal yeast infection. However, it should be reserved for azole-resistant and recurrent infections, especially those caused by Candida glabrata species. (9)(10)(11)
Summary:
Boric acid contains antiviral and antifungal properties that can be employed in the treatment of vaginal infections.
5. Use tea tree oil
Tea tree oil possesses anti-fungal properties that can aid in the treatment of vaginal yeast infections.
A combination of tea tree oil and conventional drug such as fluconazole can be used in the form of gel and may help treat yeast vaginal infections. (12) When using topically, mix tea tree oil in a carrier oil such as olive or coconut oil to prevent irritation of the vaginal walls.
6. Consume apple cider vinegar
ACV possesses antifungal properties against Candida (13) and therefore, can be used to treat a bad case of vaginal candidiasis. Dilute one or two tablespoon of ACV in a glass of water and consume.
7. Use green tea
Green tea has a high content of antioxidants that assist the body in fighting fungal infections.
A study demonstrates that green tea is effective in preventing the attachment of yeast cells to each other, thus prohibiting excess yeast formation. (14) You may either consume it in tea form regularly or add green tea leaves to your bath.
8. Drink cranberry juice
Cranberries are rich in antioxidants and prevent yeast and bacteria from reproducing by inhibiting their attachment to vaginal walls. (15) Consuming 1–3 cups of pure cranberry juice a day can help prevent and treat vaginal thrush.
Note: It is recommended to consult your doctor before applying any remedy inside your vaginal area.
Self-Care Tips to Prevent Vaginal Thrush
It is necessary to maintain vaginal hygiene to prevent yeast infections. Here are a few suggestions that can help prevent vaginal thrush and manage its symptoms:
Avoid panty liners and topical lubricants.
Wear all-cotton underwear.
Do not wear pantyhose (wear a thigh-high or knee-high hose instead).
Wear loose-fitting pants or skirts.
Remove wet bathing suits and exercise clothing promptly.
Use dermatologically approved detergents.
Double-rinse underwear and any other clothing that comes into contact with the vulva.
Do not use a fabric softener on undergarments.
Use soft, white, unscented toilet paper.
Avoid getting shampoo on the vulval area.
Do not use bubble bath or any perfumed creams or soaps.
Wash the vulva with cool to lukewarm water only.
Rinse the vulva with water after urination.
Use 100% cotton menstrual pads and tampons.
Use a water-based lubricant if needed during intercourse.
Urinate (to prevent infection), and rinse the vulva with cold water after sexual intercourse.
Avoid contraceptive creams or spermicides.
Do not swim in highly chlorinated pools.
Avoid the use of hot tubs.
Will Your Sexual Partner Need Treatment?
Although generally not a sexually transmitted disease, vaginal thrush can be transmitted to your partner during vaginal, anal, or oral sex. The risk of infecting your partner depends on certain factors. (16)
Men have low chances of getting infected. However, if any of the following symptoms develop, they should consult a doctor:
Itchy, red rash on the penis
Irritation under the foreskin or at the tip of the penis (balanitis)
Spotty, red rash on the tip of the penis
Final Word
Vaginal thrush can be easily treated with an antifungal course. It is vital to manage the factors that cause the overgrowth of Candida. To avoid recurrence, it is important to maintain good vaginal hygiene and take preventive measures.

Continue ReadingVaginal Thrush: Causes, Symptoms, and Treatment
Was this article helpful?