A bruise or contusion forms due to injuries that damage the blood capillaries. A bruise often gives rise to pain, swelling, and a bluish discoloration in the affected area. It can also cause muscle weakness and joint stiffness.
While most bruises heal on their own, you can make use of some home treatments to speed up healing and manage the symptoms such as swelling and soreness.
Home Remedies for Bruises
As soon as you get an injury or a bruise, make sure to do the following as first-line treatment to reduce the intensity of bruising:
Elevation: Raise the bruised body part, if possible, at a height above the heart to restrict the accumulation of blood in the injured tissue region.
Rest: Keep the bruised body part at rest to prevent the muscles from getting exhausted.
Cold compress: Place an ice pack over the bruised skin surface to prevent further seepage of blood into the skin and tissues. The cold application constricts the blood vessels at the site and numbs the area temporarily.
Moreover, you can try the following remedies to help manage the symptoms:
1. Continue applying compresses
You can prepare a cold compress by wrapping ice cubes in a small cloth or even use a bag of frozen peas. Apply the cold compress every few hours, particularly during the first day of the injury.
When the bruise becomes 2 days old, you can use heat therapy to stimulate lymphatic drainage and increase blood flow to the affected area, resulting in faster healing of the bruise.
For this purpose, make a warm compress by dipping a clean cloth in warm water and wringing out the excess water. Place the cloth on the affected area.
Note: Avoid direct application of ice over the bruised skin as it can further damage your skin. Moreover, make sure that the warm compress isn't too hot as to scald your skin.
2. Massage with arnica
A number of scientific studies highlighted the bruise-healing potential of arnica, but the claims need to be validated by more rigorous research.
Arnica-containing gels, creams, and ointments are commonly used for the treatment of minor bruises at home, but it is best to consult your doctor before trying any such product.
How to use: Gently massage a thin layer of arnica gel or cream into the contusion site soon after it appears. (1)(2)(3)
3. Take an Epsom salt bath
An Epsom salt bath is a popular anecdotal remedy that can help reduce the swelling around a bruise. However, it is not supported by any clinical research.
How to use: Add Epsom salt to your bath, or mix 2 teaspoons of salt in a cup of water and soak a fresh cloth in this solution. Gently press the soaked cloth on the affected area.
4. Rub diluted apple cider vinegar
Apple cider vinegar (ACV) is another popular anecdotal remedy for bruises but its use lacks scientific evidence.
How to use: Dilute some ACV with water and gently dab it on the affected area using a cotton ball or cloth.
5. Use over-the-counter heparinoids
Heparinoid is a medicine available in the form of OTC creams or gels that helps reduce swelling and aids in healing. It also gives a cooling effect.
How to use: Gently massage the bruise with the cream.
6. Try topical products containing witch hazel
Witch hazel has been traditionally used in folk medicine for various skin ailments and may help in the treatment of bruises as well.
This medicinal shrub is known to reduce swelling and promote blood clotting when applied over an injury. Both these effects can help minimize bruising, as has been reported by several general users.
While some research has been conducted to understand the healing effects of witch hazel, there is a dearth of human-based studies on the topic. Thus, more extensive trials need to be done to know just how effective this remedy is. (4)
How to use: Ask your doctor or pharmacist to recommend a good witch hazel-based cream or ointment and apply it gently over the bruised area to promote fast healing.
Caution: Witch hazel is considered generally safe for anyone above the age of 6 years, but it can trigger an allergic reaction in some people. Stop using this remedy if you notice any adverse symptoms, irritation, or any kind of discomfort.
Dietary Suggestions
You can reduce the risk of bruising by eating certain foods that can make your blood thick:
Green leafy vegetables, such as cabbage, kale, and spinach, are packed with vitamin K, which may help your blood clot well and facilitate the fast healing of bruises.
Pineapple contains an enzyme called bromelain, which may help fade your bruise by breaking down the pigments responsible for the skin discoloration. (5)
Vitamin C in citrus fruits helps strengthen your capillaries, increases skin elasticity, and aids in healing.
Zinc-rich foods, such as dairy products, beans, nuts, whole grains, and seafood, also help in healing bruises. (6)
Quercetin present in onion, honey, apple, citrus fruits, green leafy vegetables, and green tea can aid in healing. (7)
Prevention of Bruising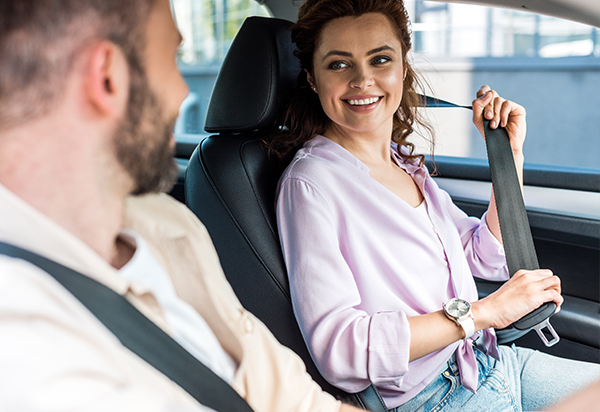 You can prevent getting bruised by following specific preventive measures:
Be aware of the safety rules before beginning a new sport.
Wear protective sports equipment to avoid getting bruises in areas that are likely to get bruised easily.
When driving vehicles, wear seat belts.
Children frequently injure their knees while playing. Let them wear knee pads to reduce their risk of bruising.
Give your toddlers soft toys to prevent bruises.
Install padding on the edges of sharp-cornered tables, beds, and furniture.
Be careful when engaging in activities that can make you fall, such as climbing a ladder or picking objects from a height.
Try not to kneel or stand on counters and tabletops. These can make you susceptible to falling and getting bruised.
Most-Asked Questions About Bruises
How long do bruises normally last?
Healing of a bruise generally varies but it usually takes around a week and, in some cases, up to 2 weeks.
Is swelling around a bruise normal?
Swelling around a bruise can be normal particularly if trauma was involved in the process of bruise formation.
What immediate first aid should be given to a bruise?
Apply pressure and ice packs to the area.
Is aloe vera good for treating bruises?
Aloe vera is popularly used in the treatment of inflammation and wounds. (8) However, there are no studies that support its use. You may try this otherwise safe remedy if you are not allergic to aloe vera.
Final Word
It is normal to develop a bruise after an injury. The first aid for bruises involves a warm or cold compress, elevation, and rest. You can also use OTC gels and massage.
Moreover, follow some preventive measures to avoid bruising yourself. Consult a doctor for severe bruising and swelling that develop within 30 minutes of an injury.

Continue ReadingPossible Reasons and Risk Factors for Bruises
Was this article helpful?