Eating yogurt is good for you and has been linked to health benefits in different groups of people. Yogurt has a lot of good stuff in it, including calcium, zinc, B vitamins, and probiotics.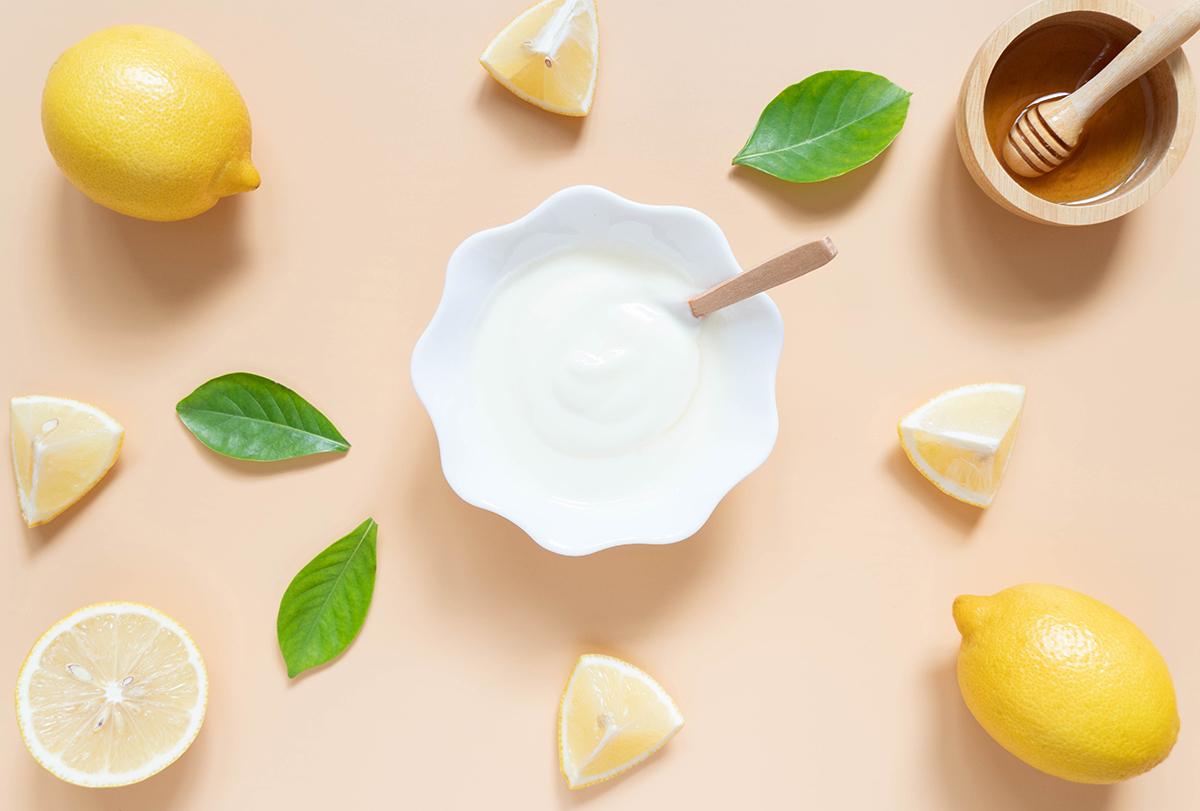 It's also a good source of protein, and sometimes, it has vitamin D and probiotics added to it, which can be good for your health when consumed orally. (1)
People around the world use natural remedies and beauty products made from ingredients found in nature to improve their health and appearance.
The World Health Organization says that around 80% of people in developing countries use traditional medicines to take care of themselves. (2) These medicines often are used to treat hair and scalp problems. Now, people are also using them for beauty purposes.
Some examples of these natural products are bee products, eggs, and milk products such as yogurt. Rural women often use these ingredients in their beauty routines. (3)
Does yogurt really have the magic to transform your hair? If yes, what side effects can you anticipate?
Side Effects of Using Yogurt on Hair
When using yogurt to maintain hair and scalp health or address hair and scalp problems, prepare for any of these drawbacks.
1. Allergic reactions
If you're allergic to milk or any dairy product, do a patch test of your yogurt hair pack before you apply it all over your hair or scalp.
Put a small amount of the yogurt on a little area of your arm and let it sit for a few minutes. If your skin doesn't undergo any adverse reactions to the yogurt, you're good to use it on your hair. Otherwise, it can irritate your scalp and skin. (4)(5)
2. Excessive greasiness on scalp and hair
Dermatologists say that putting yogurt too often on your scalp may cause the scalp and hair to turn greasy, especially when some amount of yogurt is left on the scalp and not washed off properly.
This excess grease can burden your hair and can make your strands flat and lifeless with little to no volume. The good news is this can be avoided by ensuring you rinse out the yogurt entirely with a gentle shampoo.
Note: Some people experience greasiness only when it is used too often (such as multiple times per week). Once-a-week use is deemed to be fine.
3. Mild smell
Hair care experts warn that, even if it's effortless for you to rinse out the yogurt from your hair, there's still a possibility that its smell will remain for quite some time
Anyhow, it's not the most worrisome thing as the odor of yogurt is pretty light. Nonetheless, if you're not pleased with smelling yogurt in your hair, you can apply a leave-in conditioner with a nice fragrance.
4. Hair loss
Dermatologists explain that yogurt is composed of a water-soluble milk protein called whey protein, which has artificial growth hormones that may increase the testosterone levels in the blood.
Research has found that testosterone is converted into DHT, which halts the growth of new hair. Experts believe that particles of whey protein can build up on the pores of your scalp, which inhibits the growth of follicles, thereby contributing to hair loss. (6)
Why Should I Apply Yogurt to My Hair?
Home remedies are generally used globally for hair care and other dermatological troubles. One such therapy is the use of yogurt on the hair and scalp to promote hair health.
Yogurt use on the hair can help resolve: (7)
Even though the benefits of using yogurt on your hair are yet to be reviewed clinically, there has been anecdotal proof and supporting data from ancient practices that advocate the beneficial use of yogurt for hair health. (8)
How to Prevent the Side Effects of Yogurt Masks
The side effects of yogurt use on the scalp and hair can be addressed by using some ingredients together with the yogurt.
1. Lemon juice to avoid greasiness
Lemons contain a lot of vitamin C, which is really good for you. If you have oily hair or skin, vitamin C can help by regulating how much oil your body makes.
This means that using lemon in your hair care routine can help prevent greasiness in your hair. (9)(10)(11)
To make a DIY yogurt and lemon juice hair mask:
In a bowl, mix ½ cup of plain yogurt and 1 tablespoon of lemon juice. Stir the ingredients until they are well combined.
Apply the mixture to your hair.
Massage the mask into your scalp and hair. Make sure to cover all areas.
Leave the mask on for 30–45 minutes.
Rinse the mask off of your hair with cool water.
Shampoo and condition your hair as usual.
2. Honey to combat allergies and hair loss
Honey has natural properties that are beneficial for your hair. It contains antibacterial, antifungal, and antioxidant properties.
In a study conducted on patients with seborrheic dermatitis of the scalp, an itchy and scaly skin condition, honey was found to be effective in managing the symptoms, including itching and hair loss. (12)
By adding honey to your hair mask, you can help keep your scalp healthy.
To make a DIY yogurt and honey hair mask:
In a bowl, mix ½ cup of plain yogurt and 2 tablespoons of honey. Stir the ingredients until they are well combined.
Apply the mixture to your hair, starting at the roots and working your way down to the tips.
Apply the mask on your scalp as well.
Leave the mask on for around half an hour.
Wash the mask off with cool water.
Shampoo and condition your hair as you normally do.
Most-Asked Questions About Using Yogurt on Hair
Does yogurt dry hair out?
No, yogurt usually does not dry the hair. It may actually nourish and moisturize your hair.
How often should you put yogurt in your hair?
Applying yogurt to the hair once weekly is good enough to reap its benefits.
How long do you keep yogurt on your hair?
It is recommended to leave yogurt on your scalp and hair for roughly 20–30 minutes.
Who should not use yogurt on hair?
While yogurt is generally safe for use on hair, there are some cases where it may not be suitable for certain individuals. For example, people who are allergic to dairy products or have lactose intolerance should avoid using yogurt on their hair, as per experts. (4)(5)
What type of hair can benefit from a yogurt mask?
Dermatologists claim that a yogurt mask can benefit many different types of hair, including dry, damaged, and frizzy hair. It can also help to reduce dandruff and scalp itchiness.
What ingredients are commonly used with yogurt for hair masks?
Garlic mix and eggs are some frequently used natural ingredients often clubbed with yogurt for hair masks. (3)
Final Word
Yogurt is a universal ingredient not only in the kitchen but also in a lot of people's hair care routines. This is because it can deliver so many benefits to your hair and scalp. So, the next time you buy yogurt from the grocery shop, you may want to use this probiotic to step up your hair care regimen.
However, for some people, yogurt may have some side effects when used on the hair, which fortunately can be addressed by mixing yogurt with other natural ingredients.
Was this article helpful?