Too much sun exposure can render your skin darker, particularly in exposed areas, such as the face, neck, forearms, and feet. The initial darkening of the skin after sun exposure is known as suntanning, which is mostly temporary as it subsides on its own within a few days.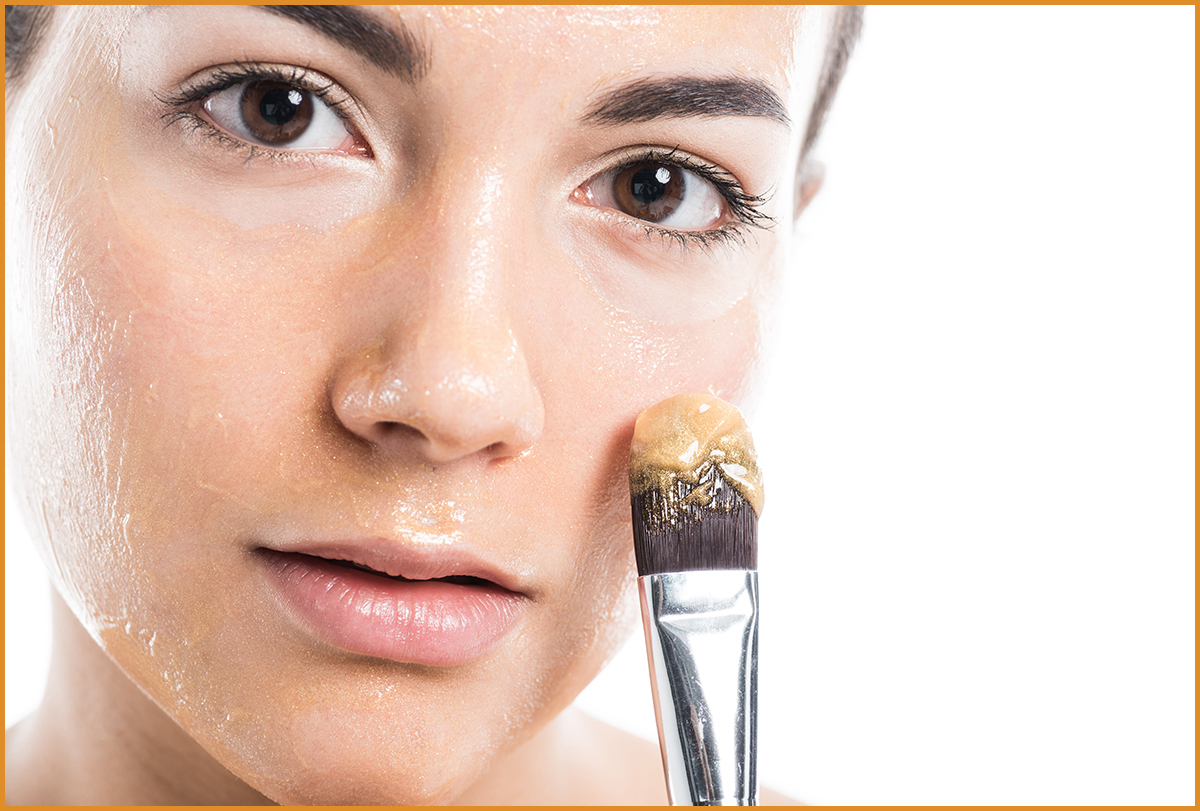 The sun gives off two types of UV radiation, namely, UVA and UVB, which are absorbed by the skin and can result in a variety of different problems. Tanning is triggered by UVA rays, which mostly burn the topmost layer of the skin (sunburn) and is also known to increase the risk of skin cancer.
When UV radiation enters the skin, your body responds by activating the melanocytes to secrete more melanin in an attempt to minimize damage from the sun. The overproduction of melanin is what leads to the darkening of your skin.
Inherently dark-skinned, individuals tan more deeply than fair-skinned individuals because their melanocytes are naturally capable of producing more melanin.
How to Treat and Prevent Suntan
Everyone needs a little bit of sunshine daily to help the body make vitamin D. Light therapy also modulates the immune system and is helpful for a variety of skin conditions, such as eczema, psoriasis, and vitiligo.
It is only when your skin is subjected to excessive sunlight that tanning and other skin problems may result.
The following tips may help prevent further tanning:
Shutting out the sun completely is impossible, but the least you can do is avoid going out during the peak hours of 10 am to 2 pm.
If you must venture outdoors, do so after applying generous amounts of premium-quality high-SPF sunscreen on all the exposed areas of your skin.
You can also wear sun-protective gear such as wide-brimmed hats and sunglasses to keep the sunlight out of your face and eyes.
Getting rid of a tan naturally requires little to no effort, but it can be a long process. For quick results, you can try DIY anti-tan face masks made from a variety of skin-lightening ingredients that are commonly available in most households.
The regular use of homemade tan-removal masks will not only remove the tan faster but will also help lighten other skin blemishes and impart a healthy glow to your skin.
In this article, you will learn how to make effective homemade anti-tan beauty masks.
Know Your Ingredients
1. Aloe vera
Aloe vera is one of the most sought-after skin-protective bounties of nature. Aloe vera has been tested and supported for treating a variety of skin problems by several clinical trials. (1)(2) However, further studies are needed to establish the effectiveness of aloe vera in treating a suntan.
Despite the need for more studies, there is no harm in trying this relatively mild and gentle ingredient on your skin to lighten a tan. Aloe vera application is unlikely to cause any damage. In fact, aloe gel may restore moisture to your parched skin.
2. Honey
Honey is often called the "nectar of the gods" for its significant medicinal virtues and dermatological benefits. (3) Honey is recognized as a natural humectant, which means that it helps seal moisture in the skin to keep it sufficiently lubricated to perform its barrier function.
Clinical evidence also suggests that honey can form a protective shield over the skin against the immunomodulatory and photocarcinogenic effects of sun-induced UV radiation.
Of all the varieties of honey, manuka honey is touted to be the most effective for skin protection and wound healing. (4) However, there is still a need for more extensive studies to conclusively establish the dermatological benefits attributed to honey, which include its ability to de-tan your skin.
The topical use of honey is generally considered safe, but it can sometimes dry out wounds, which could delay healing. Moreover, some people with allergies might not respond well to it.
Note: If you develop skin irritation or any kind of adverse symptoms after using honey, discontinue its use immediately.
3. Oatmeal
Oatmeal has long been used as a natural exfoliant to remove the dead cells and other impurities accumulated on the skin. Thus, oatmeal can help polish your skin by scrubbing away the tanned, damaged, and dead skin cells from the surface to reveal fresh layers of skin.
The removal of dead skin cells is an essential prerequisite to trigger the regeneration of new ones. Oatmeal extracts are often used in cosmetic preparations and skin-protectant lotions that aim to block out the sun's harmful rays and thereby prevent skin tanning. (5)(6)
Lastly, the topical use of colloidal oatmeal may also help improve your skin barrier, which is necessary to minimize the damaging effect of the sun's UV radiation. (7) Oatmeal is generally considered safe for external use when used properly.
Homemade Face Mask Recipes to Remove Suntan
Disclaimer: Since your facial skin is extremely thin and delicate, it can get easily irritated by any new topical ingredient. So, to rule out any adverse skin reactions, such as burns and rashes, first, perform a patch test of the mask on the underside of your arm. If irritation occurs, avoid its use.
Needless to say, people who are allergic to any of the ingredients of these masks must avoid their use. Moreover, people with naturally sensitive skin are advised to take extra precautions before trying out any topical remedy.
1. Aloe vera de-tan mask
Ingredients:
2–3 teaspoons aloe vera gel
1 teaspoon honey
Directions:
Wash the aloe vera leaf and then slit it to expose its insides.
Scoop out the gel from the leaf into a clean bowl. Alternatively, you can use packaged aloe vera gel, provided it is from a credible company.
Add the honey to the gel, and mix them well.
Apply this mixture evenly all over your face and neck and leave it on for 10 minutes.
Once the mask feels dry, gently scrub it off with damp hands.
Wash your face and neck with plain water to get rid of any leftover stickiness.
For best results, use this mask at least once or twice a week.
You can use this mask on other tanned areas of the body, such as the hands and legs.
2. Honey-oatmeal de-tan mask
Ingredients:
1 teaspoon honey
2 teaspoons oatmeal powder/colloidal oatmeal/oat flour
2 tablespoons water
Directions:
Put the oatmeal flour into a clean bowl. If you only have rolled oats, you can grind them into a fine powder and use it.
Add the honey and water to the bowl and mix everything well.
Wash your face and neck using warm water and a gentle face cleanser.
While your skin is still slightly damp, apply an even layer of the mixture all over your face and neck.
Leave the mask on for 20 minutes, and then gently scrub it off with wet hands.
Splash your face and neck with plain water to get off any remaining bits.
Once your skin is clean, apply a moisturizer while it is still a little moist.
You can use this homemade honey-oatmeal face mask once or twice a week.
Final Word
You cannot ignore the skin damage associated with excessive sun exposure. Sunlight carries ultraviolet (UV) rays that can spell major trouble for your skin. Incidentally, it is this very same UV radiation that is responsible for skin tanning.
Whatever your skin tone, your tan will wear off sooner or later, however deep it is, provided you stay out of the sun during peak hours or at least wear proper sun protection when stepping out.
Was this article helpful?