After a long day at work or a day full of adventure, a good night's sleep is what most people are looking for.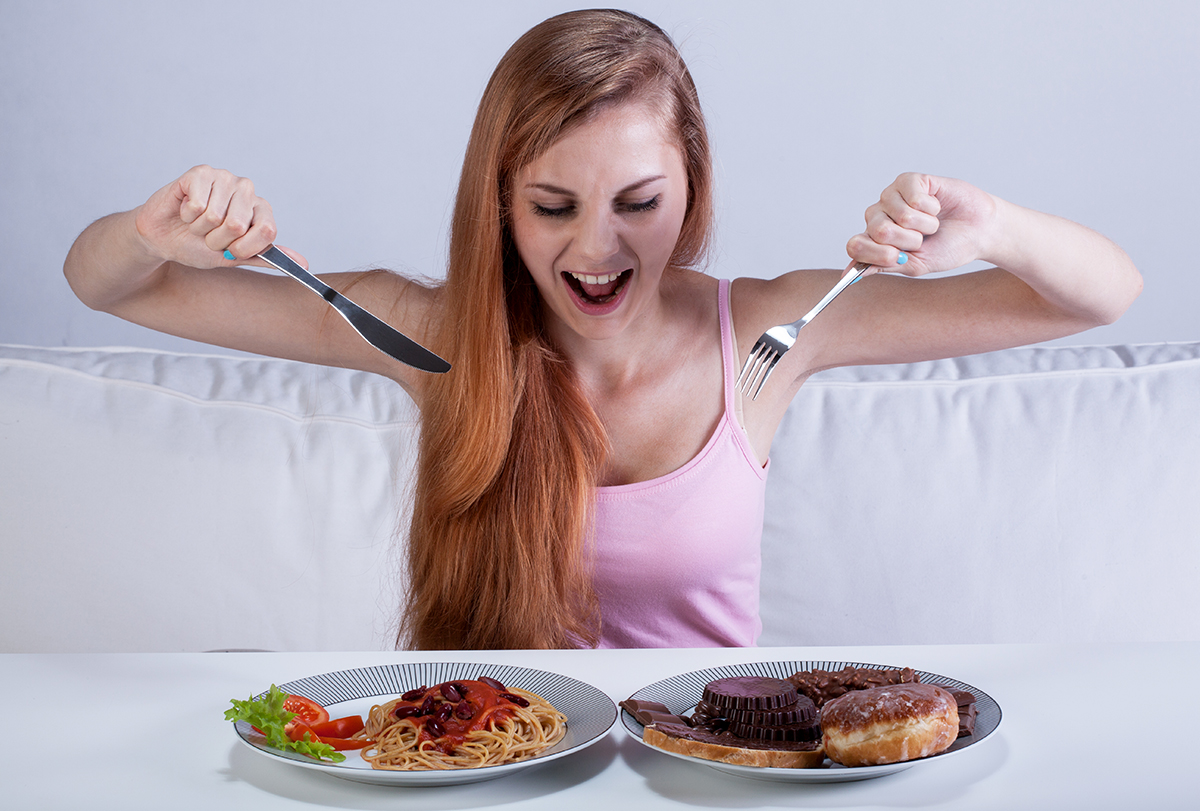 Everyone enjoys waking up refreshed the next morning, feeling ready to take on the day. Unfortunately, a lot of people struggle to get good-quality sleep.
If you stay up late after dinner, you may find yourself snacking before bed. Inherently, this doesn't have to disrupt your sleep, but some foods are particularly detrimental to finding that bliss of restful slumber.
Below are common foods and beverages that, if consumed too close to bedtime, may cause restless sleep and, therefore should be avoided.
1. Coffee   
Having caffeine right before bed is a recipe for not getting restful sleep. Caffeine is a stimulant that alerts every system in the body.
In the brain, caffeine binds to receptors that block other chemical signals that make you tired. (1) If this happens right before bed, then it's impossible to feel sleepy.
Besides this effect, drinking coffee at night also reduces the release of the sleep hormone melatonin, blocking the natural sleep signal from ever occurring. To be safe, avoid coffee at least 4–6 hours before you want to get some rest. (2)
2. Alcohol
Alcoholic beverages are another drink to avoid before bed if restful sleep is your goal. Even though alcohol is a sedative, it interrupts the melatonin system just as caffeine does.
Alcohol also decreases the production of a dilatory chemical called nitric oxide (NO), which allows for the opening of blood vessels and airways to improve breathing and oxygen flow throughout the body.
If alcohol is consumed before bedtime, NO production is disrupted, leading to labored breathing and decreased oxygen. This disrupts your ability to get restful sleep. This may be why you feel groggy when you wake up after a night of heavy drinking.
3. Pizza
Pizza is a staple late-night snack for most. Unfortunately, if you struggle with indigestion or heartburn, consider skipping the pizza.
The high amount of fats and tomato sauce play a role in causing heartburn. These foods are known to cause loosening of the esophageal sphincter, a valve at the end of the food pipe that opens into the stomach.
The esophageal sphincter is a tight ring of muscles that remain clasped shut once swallowed food passes through them to keep it down in the stomach.
If it comes loose, the acidic stomach contents can flow back into the food pipe and cause reflux, heartburn, or indigestion. This backflow tends to be more intense if you eat such problem foods just before laying down.
4. Sweet Treats
Foods that are high in refined sugar, such as cookies, ice cream, and cakes, are typical comforting late-night foods. Unfortunately, they don't do much to promote a good night's rest.
Due to the blood sugar-spiking effects of these refined foods, your blood sugar cannot be sustained overnight and drops very low. This leads to decreased energy for your body to conduct its processes that happen during sleep.
In some, it will cause restless sleep leading to nightmares, tossing, chills, or other sleep disturbances. In others, it may wake them up. Oftentimes, if your blood sugar is too low during the night, you may not be able to fall back asleep until you eat something.
5. Large Portions
Eating a large meal before bed may sound like a good idea, but this should be avoided. Large portions mean a lot of work for your body to complete during the night.
Not only must your body process fats, repair itself, process any toxins you've been exposed to, among many other functions, but it also has to digest a large meal. This takes a lot of energy away from helping you rest, contributing to restlessness.
Also, lying horizontally after a large meal leads to heartburn and indigestion, which disrupts sleep. Consider waiting 2 hours after eating your last meal to lie down.
ALSO READ: Reduce Hunger Pangs, Check Calories, and Control Your Weight
6. Peppermint Tea
This calming nighttime beverage may be seen as a great alternative to caffeine. In reality, this could be the key to some of your nighttime sleep struggles.
Peppermint is a great relaxing herb. Unfortunately, it is a dilator as well. This means that it causes the opening of closed spaces. This effect happens to be very strong on the opening of the esophagus to the stomach.
When this opens too wide, the stomach contents flow back to the esophagus, leading to heartburn. So switch your peppermint tea out with another herbal option, such as passionflower tea.
7. Red Meat
Eating red meat on occasion isn't inherently bad for sleep. Red meat is full of tryptophan, which is the precursor to melatonin, the sleep hormone. (3) 
However, eating it right before bed can present some sleep problems due to the digestive requirement needed to break down the meat. The body now has to digest the food rather than rest.
8. Beans
Beans are another food that is hard on digestion. The phytic acid and oligosaccharides found in beans are difficult for a human stomach to break down. (4)
This is partly why a lot of people experience flatulence after eating beans. These compounds require an enzyme that humans do not possess, demanding more work to digest them.
If this is something your body has to do during the night because you ate the beans too close to bedtime, you are compromising your resting period.
9. Dark Chocolate
This nighttime craving is a much better alternative to eating milk chocolate or other candies, but it should be avoided close to bedtime if you want a good night's sleep.
Cacao's antioxidant properties are due to caffeic acid, (5) which is the active component of caffeine. So even if you are avoiding coffee, that small indulgence in dark chocolate late at night can keep you from getting deep, restful sleep.
ALSO READ: Is Dark Chocolate Good for Health? Explained by a Dietitian
10. Chamomile Tea
The last food to avoid is chamomile. This may have been your go-to replacement for your late-night peppermint tea for its deeply relaxing effects, but it's not for everyone.
For individuals that struggle with waking at night to urinate or with an irritable bowel, chamomile may not be the best option.
Chamomile has a diuretic effect, increasing urination, which can disrupt sleep. It also has a mild laxative effect that may be bothersome while you try to rest, especially if you already struggle with bowel issues.
Final Word
You have to support your body's natural desire to rest by avoiding the foods, stimulants, and portion sizes listed above. These simple dietary changes can encourage your body's own natural rest cycle and can deliver restful slumber, night after night.
Was this article helpful?