Your blood is composed of different types of cells: white blood cells (WBCs), red blood cells (RBCs), and platelets. All of these cells have well-defined roles and perform specific functions in the body.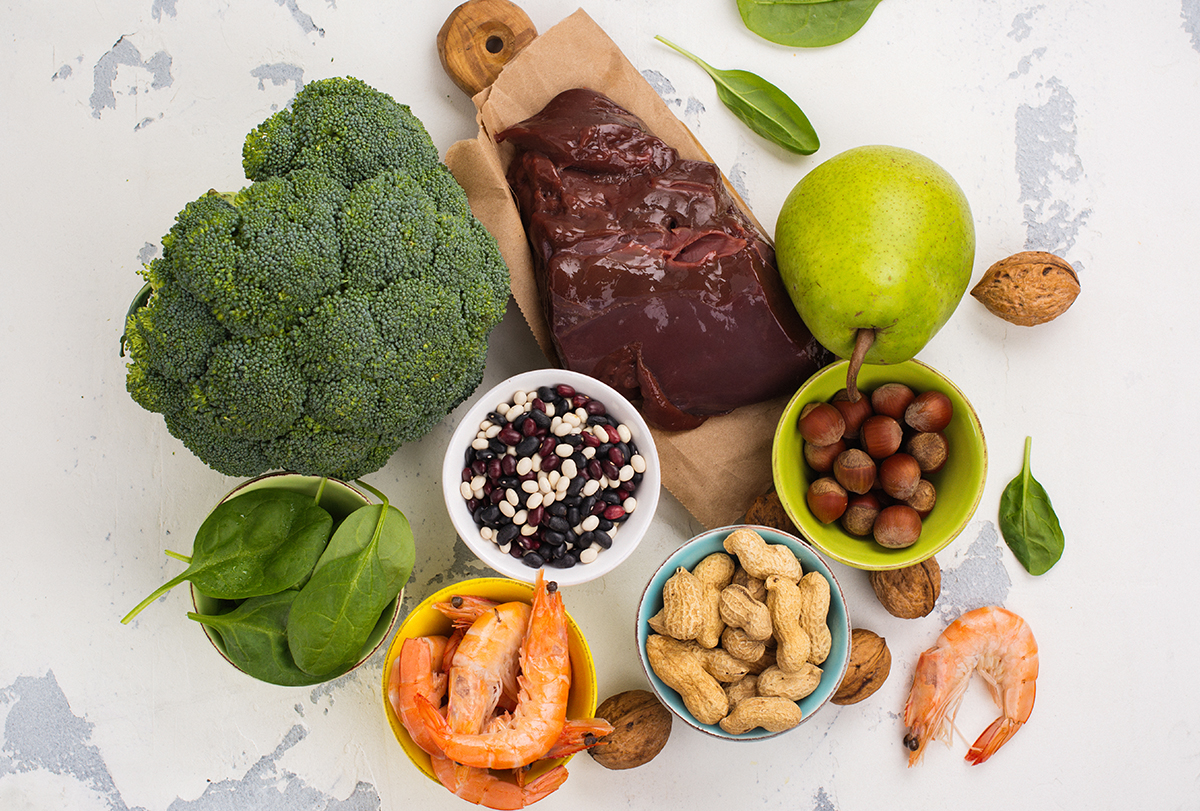 White blood cells, or leukocytes, are an essential part of the immune system. They help fight against pathogens, toxins, and other harmful foreign bodies.
Certain situations may cause a decrease in WBC count (leukopenia). These include chemotherapy, diseases that affect the bone marrow, autoimmune diseases, and stress.
Take a look at some effective ways to increase your WBC count. (1)
Ways to Increase Your White Blood Cell Count
White blood cells are your body's first line of defense against harmful pathogens. It is important to have normal white blood cell counts at all times.
Here are a few simple ways to increase the white blood cells level in your body:
1. Increase omega-3 fatty acids intake
Omega-3 fatty acids are a type of beneficial fatty acid found in foods such as chia seeds, fish oil, walnuts, and Brazil nuts. Consumption of omega-3 fatty acids is linked to an increased amount of monocytes, an important type of white blood cell.
2. Up your intake of vitamins B6, B12, and folic acid (folate)
Vitamin B complex (specifically vitamins B6 and B12) can increase the production of white blood cells in the body. Folic acid, used by the body in the form of folate, also helps boost white blood cell levels in the blood and helps your body fight infections.
Foods rich in these nutrients include liver, eggs, broccoli, leafy greens, pulses, and lentils such as chickpeas. (2)
3. Consume zinc-enriched foods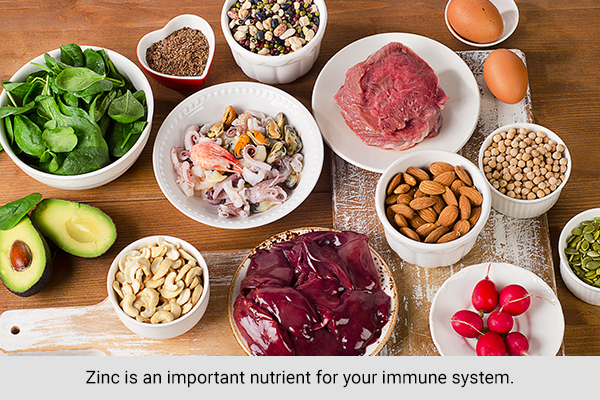 Zinc is an important nutrient for your immune system. It not only aids the production of more leukocytes but also helps make the existing ones stronger and more efficient.
Oysters, crab meat, and turkey meat are rich sources of zinc. You can also consume zinc supplements or fortified cereals to include more zinc in your diet. (3)
4. Try cat's claw
Cat's claw is a vine that grows in the Amazon rainforest. It has been found to increase white blood cell production in the body and strengthen immunity.
Multiple studies have demonstrated increased leukocyte levels in patients given cat's claw extract. (4)
Note: Consult your doctor before using this remedy as it can have side effects. Do not consume it along with blood thinners as it can lead to bleeding.
5. Consume turmeric
Turmeric is an important immune-boosting ingredient in both Ayurvedic and Chinese medicinal systems.
The active compound in turmeric, curcumin, is a powerful antioxidant and antimicrobial substance that can help make your immune system strong and increase the production of white blood cells. (5)
6. Eat spinach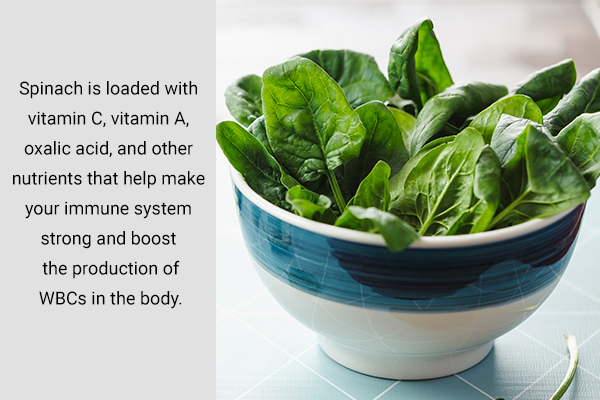 Spinach is loaded with vitamin C, vitamin A, oxalic acid, and other nutrients that help make your immune system strong and boost the production of white blood cells in the body. (6)
Baby spinach is best consumed raw or in smoothies for maximum utilization of its nutrients. However, mature leaves need to be blanched or sautéed before consumption to remove antinutrients.
7. Echinacea can help
Several studies have demonstrated the beneficial effects of echinacea when it comes to the immune system. It helps increase leukocyte levels in the blood and helps the body kill off disease-causing microorganisms. (7)
Note: Echinacea should not be consumed without consulting a doctor. People with kidney disease, liver disease, or diabetes and who are on blood-thinning medicines should not use echinacea.
8. Eat copper-rich foods
Your blood should ideally have about 50–60 milligrams of copper. A deficiency in blood copper levels may lead to leukopenia (decreased white blood cell count).
In fact, some studies suggest that people suffering from leukopenia should get their blood copper levels tested. (8)(9)
Seafood such as crabs and lobsters, walnuts, pistachios, and flaxseeds are rich sources of copper.
Note: Consult your doctor for the recommended daily doses of these foods/supplements that are suitable for your health conditions and can be taken with your prescribed medication.
9. Consume astragalus herb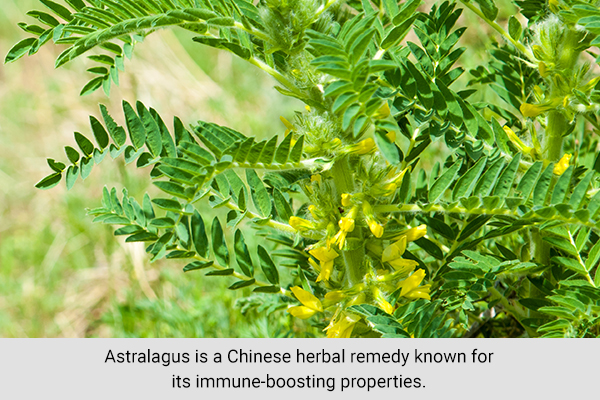 Astralagus, or huang chi, is a Chinese herbal remedy known for its immune-boosting properties. It can help your body generate more leukocytes while also promoting phagocytosis by the existing cells.
Astralagus can be extremely beneficial for patients with cancer as it makes their immune system stronger.
Note: Before taking this herbal remedy, consult your doctor for any possible drug interactions and side effects.
10. Perform yoga's cobra pose
Yes, you read that right! Yoga can help increase white blood cell levels in the body. The bhujangasana or cobra pose is a specific type of yoga that can stimulate the thymus gland to increase the production of T cells (a type of leukocyte).
It is performed by lying on your stomach and folding your hands under the shoulders. Your palms, tips of your feet, navel, and thighs should touch the ground. Lightly breathe in and out for 5–10 minutes. Repeat at least once a day.
Most-Asked Questions
What other foods can I eat to increase my white blood cell levels naturally?
Make sure you take adequate protein in the diet in the form of lean meats, eggs, seafood, milk and dairy products, lentils, and beans. These foods provide you with all the nutrients necessary to maintain good immune function.
What juice is good for raising white blood cell count?
Citrus juices from orange, grapefruit, lemon, and lime are rich sources of vitamin C and can boost the immune function of white blood cells.
Final Word
White blood cells help protect your body from infections and fight diseases. Thus, it is important to maintain normal levels of white blood cells in the blood at all times.
If you or anybody you know is suffering from leukopenia, it is best to consult a doctor for a proper diagnosis as it can be a sign of a serious underlying condition.
Was this article helpful?