Epsom salt is a naturally occurring salt with a compound of magnesium. It is generally used ingested orally and for topical application. It is very commonly used as a bath soak to relieve sore muscles and aches.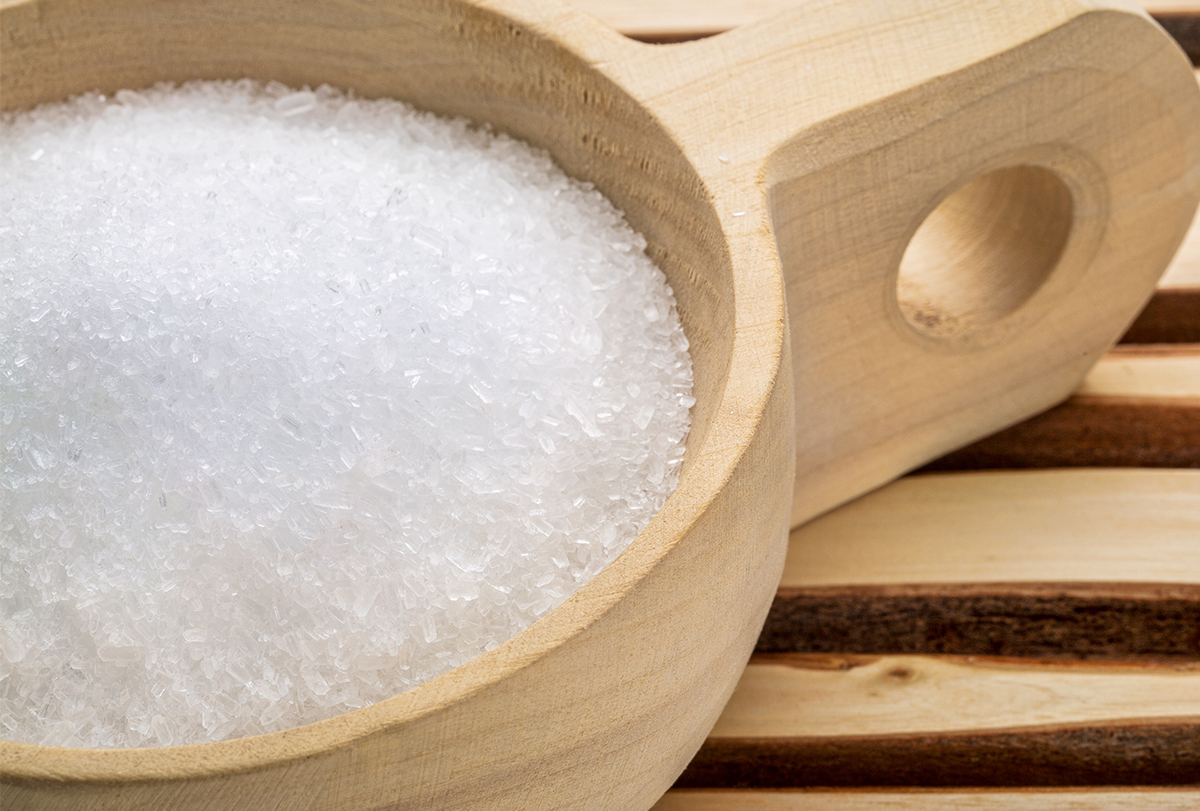 Epsom salt finds many uses due to its content of magnesium, which plays many important roles in the body. (1)
Health Benefits of Epsom Salt
Take a look at some of the health benefits Epsom salt has to offer.
1. Provides magnesium and sulfates
Magnesium is necessary to maintain healthy bones and electrolyte balance in the body. It is also a vital component of processes that produce energy from the food we eat. (1)
Sulfates also play several important roles, especially in pregnancy. By attaching to nutrients, sulfates help in the processes that are involved in the healthy development of a fetus. (2)
2. Helps lower blood pressure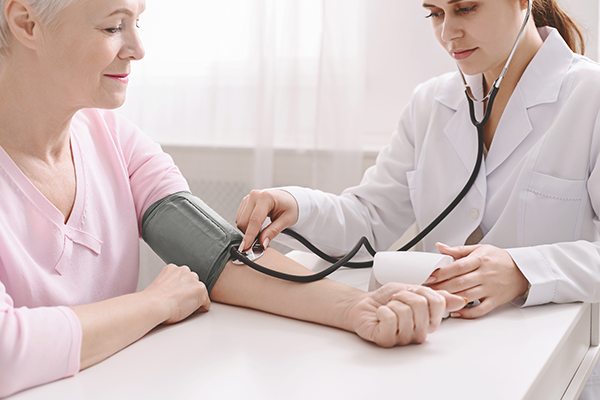 Magnesium has been proven to lower high blood pressure. Studies have shown it to reduce both systolic and diastolic pressure as well as improve blood flow in the blood vessels. (3)
Epsom salt also has antioxidant and anti-inflammatory capacities that remove free radicals in the body. This process improves the muscles of blood vessels, ultimately improving blood flow. (3)
3. Lowers the risk of metabolic syndrome
Metabolic syndrome is a group of conditions that include obesity, diabetes, and excessive amounts of cholesterol in the body. (3)
According to the CARDIA study, a diet rich in magnesium or its supplement was effective in reducing the risk of metabolic syndrome and further complications of diabetes and heart diseases. (3)
4. Relieves constipation
Epsom salt has been used as a laxative for several years.
Several studies found that using magnesium salts to treat constipation in children resulted in a higher treatment success rate, softer stools, and less need for an enema. (4)
The results were comparable to those of treatment probiotics that are known to ease symptoms of constipation and improve overall gut health. (4)
5. Helps with preeclampsia
Preeclampsia is a serious condition in women with 20-week and over pregnancies. It is caused by a rise in blood pressure that very often results in the death of both the mother and child if left untreated. (3)
Magnesium salts improve the function of blood vessels. This causes the blood to flow smoothly, reducing the pressure against the blood vessel walls. Magnesium levels can be a good indicator of a woman's risk of preeclampsia and thus help identify its treatment before it worsens. (3)
6. Eases stress
Magnesium has a positive influence on stress and anxiety. Soaking in a bath of Epsom salt has been long considered an effective way to de-stress after a long day.
In a flotation study, where subjects were made to float in sensory tubs with magnesium salts, an improvement in mood was observed. It is pertinent to note that all subjects were suffering from anxiety and stress disorders ranging from general anxiety, PTSD, panic disorder, and social anxiety disorder. (5)
7. Promotes recovery after exercise
Magnesium is responsible for transporting glucose to the muscles. Glucose is what the body uses as fuel to sustain healthy functions. (6)
Animal studies have shown that magnesium also slows the accumulation of lactate in the muscle, improving energy and enhancing performance. (6)
8. Reduces inflammation
Magnesium is also believed to reduce inflammation. (7) This is particularly crucial to preventing chronic illnesses such as diabetes, heart diseases, and even cancer.
Some studies have reported that magnesium consumption in humans reduces inflammation-causing substances in the body. (7)
Although there were several drawbacks to some of the studies done on this topic, including small sample size and lack of control group, magnesium has several other beneficial impacts on health, warranting its use.
9. Improves skin health
The skin is damaged by the presence of free radicals in the body. Antioxidants are compounds that help remove damage-causing free radicals. (8) Since Epsom salt has some antioxidant activity, it can be useful for skin health.
Topical application of magnesium in the form of Epsom salt also reduces inflammation as it is transported through the skin into the body. (9)
How to Use Epsom Salt
Epsom salt is available as a capsule or powder. The powder can be combined with water to form an oral solution. Dosage instructions need to be followed as indicated on the product label.
Epsom salt can be mixed with water or lotion and then applied to the skin.
Epsom salt can also be added to bath water.
Precautions to Consider
Overuse of Epsom salt can lead to a condition called hypermagnesemia. Its symptoms include weakness, low blood pressure, changes in pulse, and a low rate of breathing.
It can also cause toxicity in some organs, so overconsumption must be strictly avoided. (10) Even though hypermagnesemia can occur with oral ingestion and is not likely to happen with topical application, it is still advisable to consult a doctor before using Epsom salt topically.
Most-Asked Questions About Epsom Salt
How much Epsom salt should I add to my bath water?
Depending on the size of your tub, 1–2 cups of Epsom salt is generally recommended. Soaking in the bath for 10–15 minutes is usually a good-enough time to allow magnesium to be absorbed into the skin.
Do not use Epsom salt in a Jacuzzi or hot tub.
Can I use Epsom salt for a foot soak?
For a foot soak in a smaller tub or bucket, using half a cup is enough.
Who should avoid taking Epsom salt?
Do not consume Epsom salt if you are suffering from heart disease or kidney stones or if you are pregnant. Do not give Epsom salts to children.
Final Word
Epsom salt is a rich source of magnesium, a mineral that is essential to many biological functions. It can reduce blood pressure, improve the transport of glucose into muscles to improve exercise performance, and also ease stress and anxiety.
Epsom salt can be taken both orally and topically, and it should not be overconsumed. Excessive magnesium in the body can lead to detrimental effects that can be more damaging than helpful.
Was this article helpful?