The pancreas secretes essential enzymes and hormones that are needed to sustain important biological functions, including your metabolism.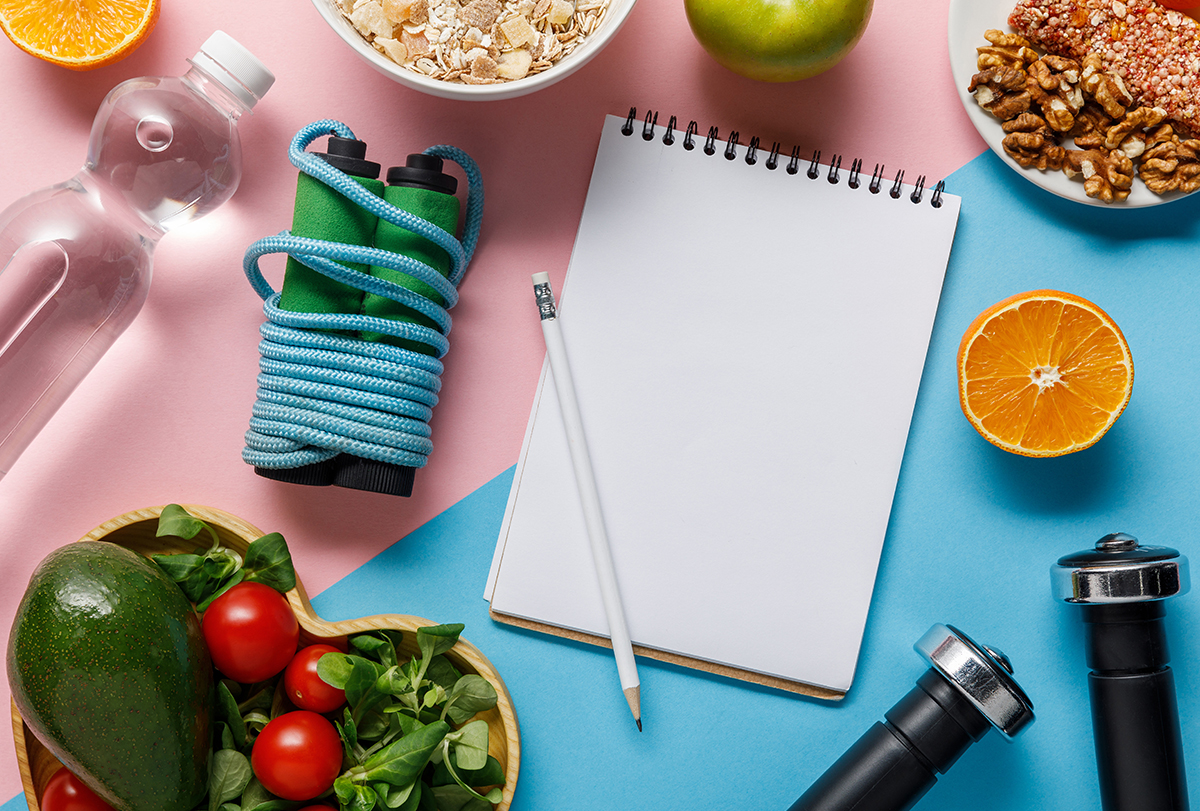 The importance of this organ becomes even more evident when one struggles with pancreatic disorders such as diabetes, which can slowly but steadily damage various organs if left untreated or managed poorly.
Thus, keeping the pancreas healthy can't be stressed enough. There are many ways to do so, but the most important one is perhaps getting your diet in order.
This article discusses the role of the pancreas in the body and the food items that can help heal this vital organ.
Role of Pancreas in the Human Body
The pancreas is a glandular organ located in the abdomen. This essential organ has two main functions:
An exocrine function to aid in the digestion of food. During digestion, the pancreas produces pancreatic enzymes that break down larger molecules – carbohydrates, proteins, and fats – into smaller absorbable molecules.
An endocrine function to regulate blood glucose. The pancreas controls the homeostasis of blood glucose by producing the hormones insulin and glucagon.
Health Problems Associated With a Dysfunctional Pancreas
The main health issues that can occur when the pancreas is not functioning well include:
Acute pancreatitis
Chronic pancreatitis
Type 1 and 2 diabetes
Pancreatic cancer
Pancreatitis is the inflammation of the pancreas; if left untreated, it can worsen or become life-threatening. Diabetes is a disease where the body cannot adequately maintain blood glucose.
Telltale Signs of Pancreatic Damage
Notable symptoms of pancreatic issues are abdominal pain, bloating, nausea, vomiting, diarrhea, and unintentional weight loss, all of which can increase the risk of malnutrition.
Signs and symptoms of uncontrolled blood glucose include excessive thirst, urination, dizziness, blurred vision, and unintentional weight loss.
Healing Foods for the Pancreas
Focusing on a plant-based diet supports healthy pancreas. A variety of fruits, vegetables, and whole grains at each meal provides fiber, lean protein, and a variety of vitamins, minerals, and phytochemicals that prevent inflammation, improve gut health, and control blood sugar.
Choose foods that are natural anti-inflammatories and also have antioxidative properties to protect the digestive system and mitigate cellular damage.
The following are important foods that help in healing the pancreas and maintaining its health.
1. Leafy green vegetables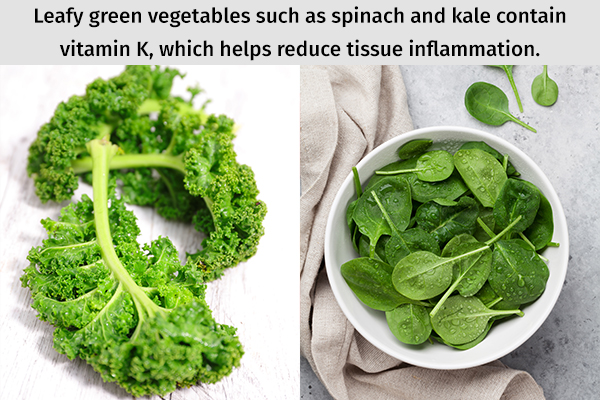 Leafy green vegetables such as spinach and kale contain vitamin K, which is shown to reduce tissue inflammation. Studies have also shown a link between the consumption of dark green leafy vegetables and a reduced risk of pancreatic cancer. (1)
2. Purple-skin fruits
Purple-skin fruits such as blueberries and red grapes contain anthocyanins. One of many antioxidant flavonoids found in the skin of fruits, anthocyanins can have beneficial effects on blood sugar control and insulin sensitivity. (2)
3. Turmeric root
Turmeric root, part of the ginger root family, is the yellow-orange spice common in Indian food. Its bioactive compound curcumin can help reduce inflammation.
Studies have shown that curcumin can decrease the incidence of developing diabetes from prediabetes, decrease inflammation in pancreatitis, and inhibit cell growth and induce apoptosis in pancreatic cancer. (3)(4)
4. Licorice root
Licorice root has a long history in traditional Chinese medicine for treating digestive ailments as well as bacterial and viral infections. It is also known to curb cellular inflammation involving neutrophils in acute pancreatitis (5) and may prove beneficial in pancreatic cancer management. (6)
Licorice consumption is known to increase potassium levels and blood pressure in the body, which can prove dangerous for people diagnosed with hypertension. Therefore, heavy intake of licorice should be avoided to prevent any sudden spike in blood pressure.
5. Probiotics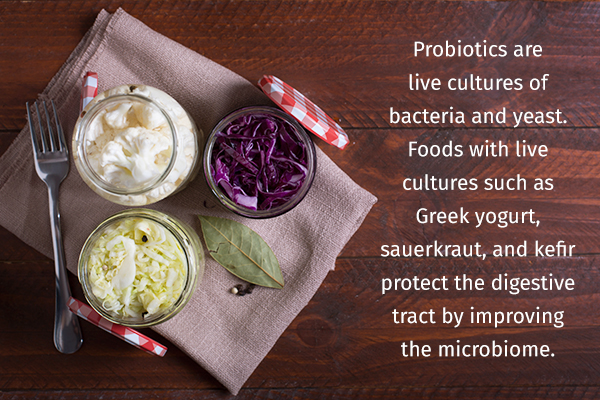 Probiotics are live cultures of bacteria and yeast. Foods with live cultures such as Greek yogurt, sauerkraut, and kefir protect the digestive tract by improving the microbiome.
It has been studied that an imbalance in the gut microbiome caused by an overgrowth of unhealthy bacteria (a dysbiosis) can manifest itself as pancreatic disorders. (7) Yogurt is one of the best dietary sources of good bacteria that can help fix this imbalance and restore a healthy gut environment.  
Consuming 3 servings of low-fat or fat-free yogurt that contains active probiotic cultures can facilitate easier digestion, protect the pancreas, and improve the overall digestive system.
ALSO READ: Probiotics: Foods, Health Benefits, and Side Effects
6. Cruciferous vegetables
Broccoli and other cruciferous vegetables, such as cauliflower, Brussels sprouts, and cabbage, contain the flavonoids apigenin and luteolin and sulfur-containing compounds that provide the bitter flavor.
These flavonoids and compounds also possess antioxidant and anti-inflammatory properties, which studies have shown may help prevent cell damage and reduce inflammation markers. (8)
Researchers have also suggested that increased intake of cruciferous vegetables may help prevent pancreatic cancer. (9)
7. Sweet potato (batatas)
Sweet potato (or batatas) is considered a valuable medicinal plant due to its antidiabetic and anti-inflammatory properties. In a recent study, white sweet potato exhibited antihyperglycemic effects by inducing pancreatic cell regeneration and improving insulin resistance. (10)
8. Garlic
Garlic and its sulfur-containing compounds offer many benefits including anti-inflammatory and antioxidant effects. Studies also show that it can reduce toxicity of the pancreas. (11)
ALSO READ: A Detailed Guide to Garlic: What's in It, Why It's Good for You, and More
9. Reishi mushrooms
Reishi mushrooms are strong anti-inflammatory and prebiotic agents. Studies have shown that the digested carbohydrate in this kind of mushroom inhibits pancreatitis through microbiota regulation. (12)
10. Ginger
Ginger is an anti-inflammatory herb that also improves the biochemical parameters for type 2 diabetes, including lowered glycosylated hemoglobin (HbA1C) and improved insulin resistance and sensitivity. (13)
Self-Care Tips for a Healthy Pancreas
Here's how you can fix your diet and lifestyle for better pancreatic health:
Include a variety of plant-based foods in every meal, and limit your intake of refined foods as well as saturated and trans fats.
Exercise every day, and gradually increase your level of physical activity as you build your stamina over time. Start with warmup exercises to stretch out your body, and then proceed to a 30-minute workout with a mix of cardio and strength training exercises.
Keep yourself properly hydrated by drinking at least 8 ounces of water throughout the day.
Minimize your alcohol consumption as much as possible.
Quit smoking and join a smoking cessation program if you find it difficult to do it on your own.
Note: Pancreatic enzyme supplements – a commercial mixture of amylase, lipase, and protease – can bring relief from the symptoms of malabsorption due to pancreatic ailments.
Most-Asked Questions About Pancreatic Health
Is it safe to consume meat and sweets when suffering from any pancreas ailment?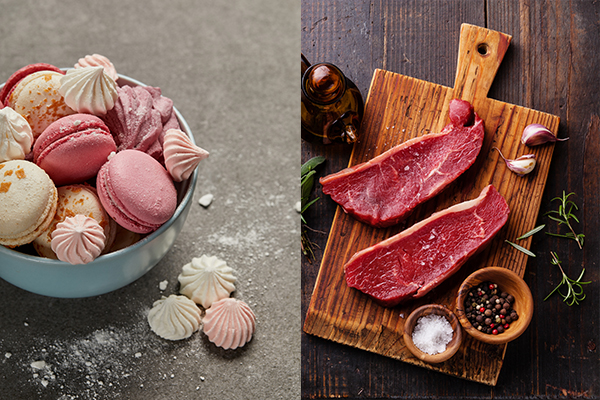 High-fat meats and added sugar in the diet will not help if you are suffering from any pancreatic ailment. To improve pancreatic health, focus on foods that are rich in protein, low in animal fats, and high in antioxidants.
If you eat meat or animal-based products, choose lean meat. Better yet, go for plant-based proteins, which will also increase your fiber intake. Choose beans and lentils. Also, consider dairy alternatives (such as oat milk or almond milk). And for a sweet option, eat fresh fruits.
Which foods are harmful to the pancreas?
Eating highly processed, high-fat, and added-sugar foods and the overconsumption of alcohol can be harmful to the pancreas.
Since it may be difficult for some people to eliminate certain foods, it is recommended to limit these foods, including all fried foods, processed meats (hot dogs and sausage), pastries and desserts with added sugar, beverages with added sugar, and full-fat dairy.
Pay attention to the serving size of condiments, such as mayonnaise, dressings, and butter/margarine, as these products are typically all fat.
Can a healthy lifestyle reverse damage to the pancreas?
A healthy lifestyle is essential for recovery and preventative care. There is no magic diet. Choose foods that naturally support the body's detoxification process, and stay hydrated with water.
Consume fiber-rich fruits and vegetables, lean protein, and probiotic-containing foods. Changing behaviors may be the key to the reversal of any health damage. So, limit alcohol consumption, don't smoke, and start an appropriate exercise regimen.
Final Word
The pancreas is an organ that produces both enzymes and hormones and plays a critical role in regulating metabolism and facilitating the functioning of other vital organs. Thus, pancreatic health has a significant bearing on overall health.
Eating right, staying active, drinking plenty of water, and giving up alcohol are the foundational steps for protecting and preserving the pancreas.
Was this article helpful?