Cardiovascular problems are quite common, but having a healthy diet and lifestyle goes a long way in preventing them.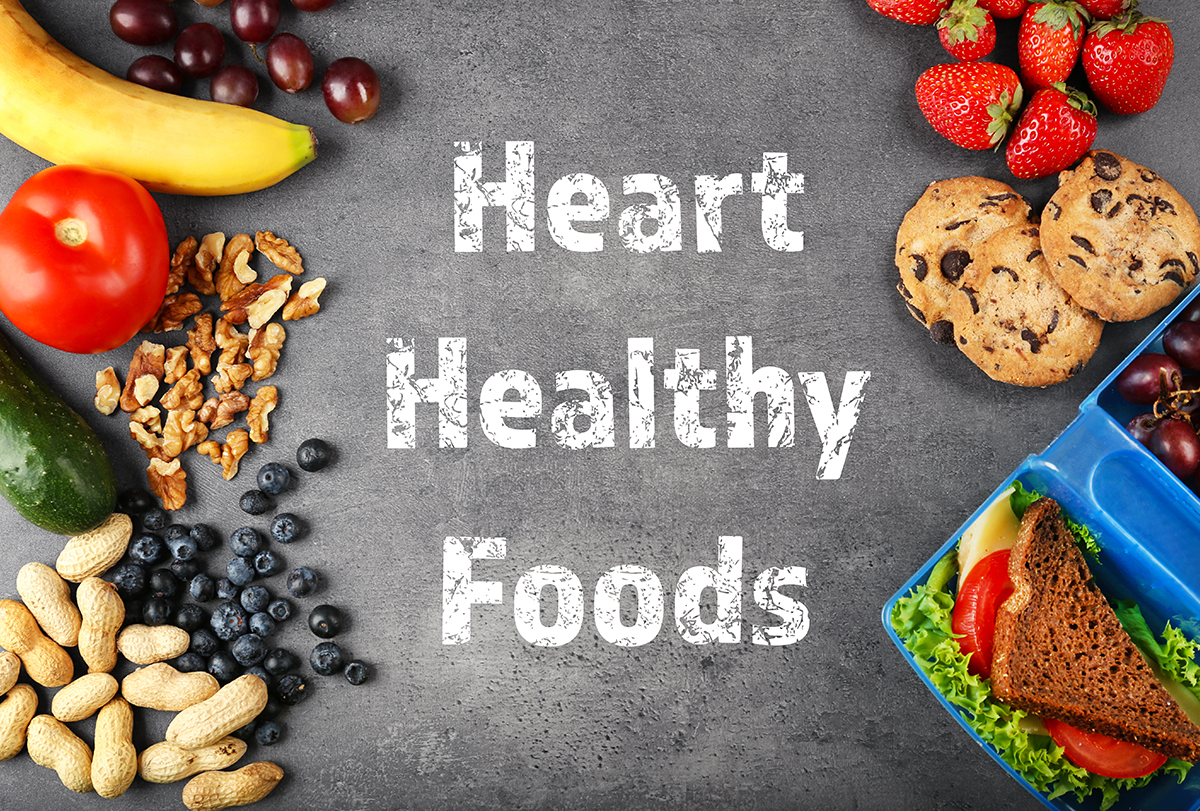 It is essential to consume nutrient-rich foods that have a high content of proteins and minerals and fewer calories. This can help manage weight, blood pressure, and cholesterol, thus lowering the risk of heart diseases.
Most Common Heart Diseases
The following heart problems affect a lot of people all over the world:
Coronary heart disease
Cardiovascular disease
Atherosclerosis
Cardiac arrest
Heart murmurs
Stroke
Aneurysms
Arrhythmias
Thromboembolism
Valve issues
Pericarditis
Heart failure
Peripheral artery/vein disease
Atrial fibrillation
Congenital heart defects
Heart diseases are the leading cause of death in the United States (1) and in the world. Stroke is highly prevalent in the United States, and it is estimated that there is a new stroke victim every 40 seconds. (2)
Moreover, the occurrence of congenital heart defects is reported at 6.9 per 1,000 live births in the United States. (3)
Do Diets Promote Heart Health?
I wouldn't say a diet or certain diets promote heart health. However, a healthy lifestyle does. The reason for this is that most people follow a certain diet for a short term only and then return to their "normal" diet.
Foods That Are Good for the Heart
It is advised to have a variety on your plate at every meal. It would be best to avoid highly processed foods.
Here are some heart-friendly foods that are recommended to include in your diet:
1. Consume nutritionally dense foods
Eat nutritionally dense foods found in the produce section, including fruits, vegetables, high-quality proteins (beans, lentils, nuts/seeds, lean meats, poultry, seafood/fish, eggs), and whole-grain products (brown rice, whole wheat, quinoa, barley, rye).
2. Feast on salmon
Consuming fatty fish such as salmon or tuna twice a week can supply around 250 mg of omega-3 fatty acids a day. This is found to be associated with a lowered risk of cardiac issues such as a heart attack. (4)
3. Gulp down a glass of red wine
Red wine is rich in antioxidants such as resveratrol, (5) which can help can reduce cholesterol levels (6) and lower blood pressure. (7)
4. Devour blueberries
Packed with anthocyanins, blueberries can aid in lowering blood pressure and protecting the blood vessels. You may consume blueberries, or even strawberries, thrice a week for a beneficial effect. (8)
5. Consume walnuts
Chow down a handful of walnuts. This helps improve your cholesterol level and lower your blood pressure, thus decreasing the risk of heart problems.
6. Whip up some oatmeal
Oatmeal is rich in nutrients and fiber, which can help fight heart problems. Moreover, it helps decrease LDL cholesterol levels.
7. Indulge in dark chocolates
Indulge in dark chocolates. They have high amounts of flavonoids that aid in lowering the risk of high blood pressure and cardiovascular problems. (9)
8. Use extra virgin olive oil
Olive oil contains oleic acid, which can help lower cholesterol levels, reduce inflammation, and decrease the risk of cardiovascular diseases. (10)
9. Consume oranges
Relish the tanginess of oranges. Loaded with multiple nutrients, including pectin that absorbs cholesterol, oranges can help prevent heart tissue scarring. Oranges also help lower the risk of ischemic stroke by 19% in women. (11)
10. Promote heart health with black beans
Beans are good sources of fiber and minerals and are devoid of unsaturated fats, unlike animal proteins. Therefore, including beans in your diet can help improve blood cholesterol levels.
11. Top your dishes with chia seeds
These seeds are loaded with soluble fiber and mucilage that help reduce the levels of LDL cholesterol and improve digestion. This, in turn, helps prevent cardiovascular problems and blood sugar spikes and promotes satiety. (12)
12. Include sweet potato in your meals
Having a high fiber content, sweet potatoes aid in lowering LDL cholesterol levels. Moreover, their copper content helps boost the production of red blood cells, thus keeping the heart healthy. (13)
13. Increase apple and pear consumption
Have a lot of apples and pears. These fruits are effective in preventing strokes, (14) possibly due to their high flavonoid and fiber content.
Lifestyle Changes to Keep Your Heart Healthy
A healthy lifestyle should be a long-term commitment to ensure a continuous benefit to the person.
A healthy lifestyle for heart health, or any health condition for that matter, includes:
Being physically active daily. (15) It is best to be active throughout the day and complete some cardiovascular activity such as running, walking, biking, and/or resistance/strength training.
Choosing nutritionally dense foods. (15) Including foods that help improve your cholesterol levels and blood pressure in your daily diet is imperative.
Maintaining your mental/cognitive health. (16) This can be done by – meditation/prayer, learning ways to de-stress healthfully, and/or reaching out to a healthcare professional when you don't feel like yourself.
Of course, all of these things work best when implemented together. They work synergistically, and doing them together will ensure that you get the most bang for your buck.
Are All Kinds of Sugar Bad for the Heart?
The effect of sugar on your health comes down to the source, volume, and frequency.
Ideally, you would want your sugar sources to come from natural sources, such as fruit or honey. The amount of sugar is also something to be mindful of. For example, if your choice is between a fruit bar and a piece of fruit, the latter should always be preferred.
Exercises to Promote Cardiovascular Health
You must couple your heart-healthy diet with appropriate exercises to maintain a healthy heart. The heart is a muscle and should be exercised regularly to keep it strong.
Cardio exercises bring up the heart rate into a "target zone," which exercises the heart. The body does need strength training and stretching to keep itself functioning well.
How Many Eggs to Consume for Healthy Heart
The recommendation from the American Heart Association is 1 whole egg or 2 egg whites as your protein serving for the meal. (17) I would suggest that this is the intake of eggs for the day.
Should People Who Have Undergone Open-Heart Surgery Avoid Any Special Food Products?
I would recommend the same healthy lifestyle changes before and after the open-heart surgery.
Best Cooking Oils to Preserve Your Cardiovascular Health
When you think of oils for cooking, you want to have ones that have a high smoke point. Smoke point is the temperature that the oil starts making free radicals (not good for you) and a chemical called acrolein (gives burnt foods that particular yucky taste).
Higher-smoke point oils have been highly processed and refined to remove the components that can't handle the high heat. Therefore, the best cooking oils are
Light/refined olive oil
Soybean oil
Peanut oil
Clarified butter
Corn oil
If the pan is staying at or under medium, you may be able to get away with using extra virgin olive oil or coconut oil. If you use these oils, make sure to watch the pan closely and lower the heat if the oil starts to look too hot.
Final Word
No particular food or food group can help improve your heart health alone. It is necessary to maintain a proper balance between different food groups and make healthy choices. For this, it is best to avoid fried, processed, or sugary foods and instead use natural food sources.
Was this article helpful?