Food is the fuel that keeps the body running, which underscores the importance of a nutritious diet for overall health. What we eat not only reflects our physical growth and fitness, but it also has a significant bearing on our mental and emotional well-being.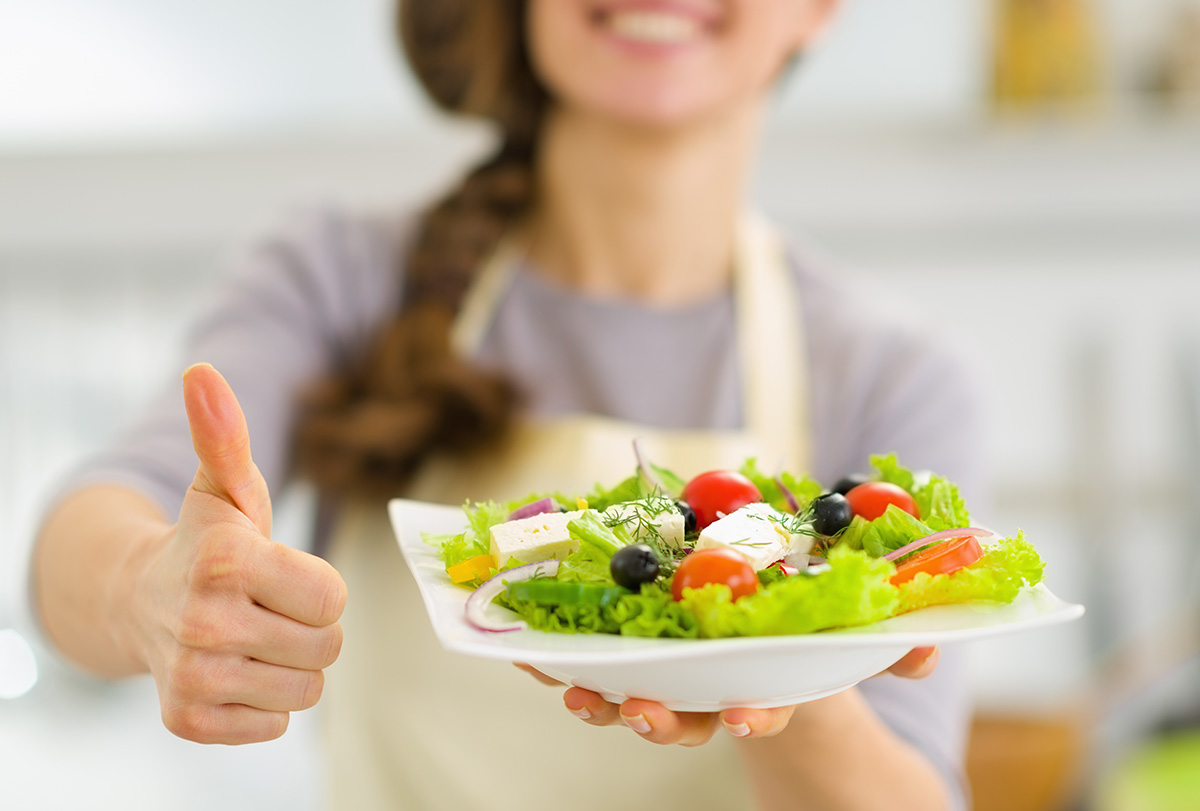 There is no one-size-fits-all diet plan, but the crux of healthy eating is to meet our daily required intake of various nutrients. These nutrients play a critical role in the most basic physiological functions that make life possible.
Types of Nutrients
Nutrients are paramount for the growth and maintenance of any living organism, it is impossible to live without them. They are categorized into two groups:
Macronutrients are proteins, carbohydrates, and lipids (fats), which we need in greater amounts and yield energy, better known as calories.
Micronutrients are vitamins and minerals, which we need in trace quantities and yield no calories.
Must-Have Nutrients to Compose a Healthy Diet
A regular diet should consist of all macronutrients and micronutrients being consumed daily from nutrient-dense sources, meeting the Dietary Reference Intakes (DRI) recommendations, (1) and respecting each individual's health needs and goals.
Essential Nutrients for a Healthy Body
Essential nutrients are those that the body cannot produce at all or in sufficient quantities on its own: water, proteins, carbohydrates, lipids, vitamins, and minerals. There is a lot of crossover in the food sources for each nutrient. However, the foods which contain a greater concentration of such nutrients are the following:
1. Water
It is present in practically any natural food as it composes the chemical structure and participates in the biochemical functions of all other nutrients.
2. Protein
Its sources include legumes (lentils, chickpeas, peas, beans, etc), nuts, seeds, seaweed, fish, seafood, red meats, and poultry.
3. Carbohydrate
It is found most densely in starchy vegetables (pumpkin, carrots, potatoes, beetroot, beans, peas, corn, etc.), fruit (the sweeter, the higher carb content), grains (rice, farro, barley, etc.), and dairy and less densely in green leafy vegetables (spinach, kale, collard greens, etc.), cruciferous vegetables (cauliflower, broccoli, Brussels sprouts, radishes, etc.), eggs, and seaweed, among others.
4. Lipid (fat)
It is present in oils, animal meats, dairy, eggs, seeds, nuts, seaweed, and fruits such as avocado, coconut, and cacao.
5. Vitamins and minerals
They are contained in all natural foods. There are numerous vitamins and minerals and they all play crucial roles in every single biochemical reaction necessary for our bodies to function.
Vitamins to Consume Regularly
All vitamins, water-soluble, and lipo-soluble (soluble in fat – A, D, E, K), should be consumed regularly.
The intake of varied foods will ensure we hit our daily requirements, especially if we focus on fruits and vegetables with darker colors since they pack the most nutrient density.
Common Nutrient Deficiencies
Deficiencies in vitamin D, iron, and calcium are the most common nutrient deficiencies.
1. Vitamin D deficiency
Vitamin D deficiency is even more common in populations that live in areas where sun exposure is limited and the vitamin D to be produced from skin exposure to solar rays is minimal.
Others at risk for vitamin D deficiency are breastfed infants, older adults, people with dark skin, and those with Crohn's disease, celiac disease, and obesity.
Aside from exposure to sunlight, vitamin D can be also acquired from egg yolks and fortified milk. Vitamin D is a hormone precursor crucial in the regulation of metabolic pathways for calcium and phosphates, among other functions.
2. Iron deficiency
Iron's main function is the transportation of oxygen within the body, and it can be found in foods such as seafood, poultry, and lean meats. Deficiency is most common in children and women of child-bearing age. (2)
3. Calcium deficiency
Calcium plays a crucial role in bone strength and cardiac function. It can be found in dairy products, fortified orange juice, some soy products, and canned fish with edible bones. Those at risk for deficiency are older adults and teenagers. (3)
Importance of Proper Water Intake for Optimal Health
Water is one of the most essential nutrients, as people can survive for longer without food than without water.
It helps all of the bodily systems function correctly, reducing the risk of certain complications such as kidney stones, urinary tract infections (UTIs), and constipation.
Dehydration can cause body disturbances from mood and memory issues, headache, and indigestion to kidney failure, cardiac problems, and eventually death. (4)
Overhydration can also cause issues such as confusion and seizures, especially in athletes, due to electrolyte imbalance. This is why equilibrium is key.
Women often need approximately 12 cups of water per day, and men, 16 cups, including food and fluid sources of water. However, each person's needs vary depending on age, gender, and health status (exercise routine, medication, etc.).
ALSO READ:
Protein: The Building Block of the Body
Protein's main function is to repair muscle tissue and make the body grow, as it is an intrinsic part of tissues, such as elastin, collagen, etc.
Protein also plays an important role in transporting oxygen and micronutrients in the bloodstream to other organs, keeping body fluids in equilibrium, helping with blood coagulation, fighting infections, among other functions.
Safety of Nutrient Supplements
While it is always best to consume enough nutrient-dense foods to reach your recommended daily intake of nutrients, it is possible to supplement with the assistance of a licensed professional, such as a registered dietitian.
Supplementation will depend on each person's individual health needs and goals, according to age, gender, exercise, dietary habits, and lifestyle.  
The supplement should be of reputable origin, with all ingredients listed on the label. This will ensure there are no unnecessary fillers, delivering an optimal product that will cause the least amount of side effects, if any.
Pill form is also preferred over gummy options, as the latter will probably contain unwanted added sugars. 
Health Effects of Omega-3 Foods
Omega-3 is an essential polyunsaturated fatty acid (PUFA) found in both animal and plant foods.
EPA (eicosapentaenoic acid) and DHA (docosahexaenoic acid) are two important omega-3s found in fatty fish, whereas ALA (alpha-linolenic acid) is an omega-3 found in plant sources, such as oils, nuts, seeds, beans, and algae. (5)(6)
This PUFA has been shown to increase cardiovascular function and optimize the body's immune response, (7) such as:
Fight inflammation
Regulate gene expression and apoptosis (programmed cell death)
Prevent oxidative stress
Blocking cancer pathways
Pro-Tips for Healthy Eating
Consume more fruits and vegetables in every meal, choose lean protein sources and whole grains, drink lots of water, and exercise daily to maintain optimum health.
Make your food plates with at least five colors, start your day with a nutritionally dense meal, and always eat mindfully!
Final Word
Maintaining a healthy diet is more daunting for some people than others. Reaching out to your Registered Dietitian (RD) for some guidance will certainly be the most helpful move you can make when dealing with food-related issues.
The goal is to consume a wholesome, well-balanced diet that comprises diverse foods and lots of water, without over-restricting or overeating. Each person has a distinct body type and health concerns that need to be taken into account when formulating a suitable diet plan.
Eating right is not just about making healthy food choices but also consuming them in the correct amounts, as calorie intake is what ultimately affects overall weight gain or weight loss. "Calories in," those consumed, should be equivalent to "calories out," those expended, in order to maintain body weight. Excessive calorie consumption leads to progressive weight gain, increasing the chances of developing chronic diseases.
Over-restriction or obsession with healthy eating, however, may lead to eating disorders such as anorexia, orthorexia, and bulimia. Either extreme are detrimental to one's health.
Gradual adaptation to a new healthy mindset, leading a sustainable diet, and learning more through nutrition education are key factors for food relationships success. Add daily exercise and enough hours of sleep to the mix to hit the health jackpot!
Was this article helpful?