The digestive tract works consistently at all times to break down the food you ingest into simpler forms.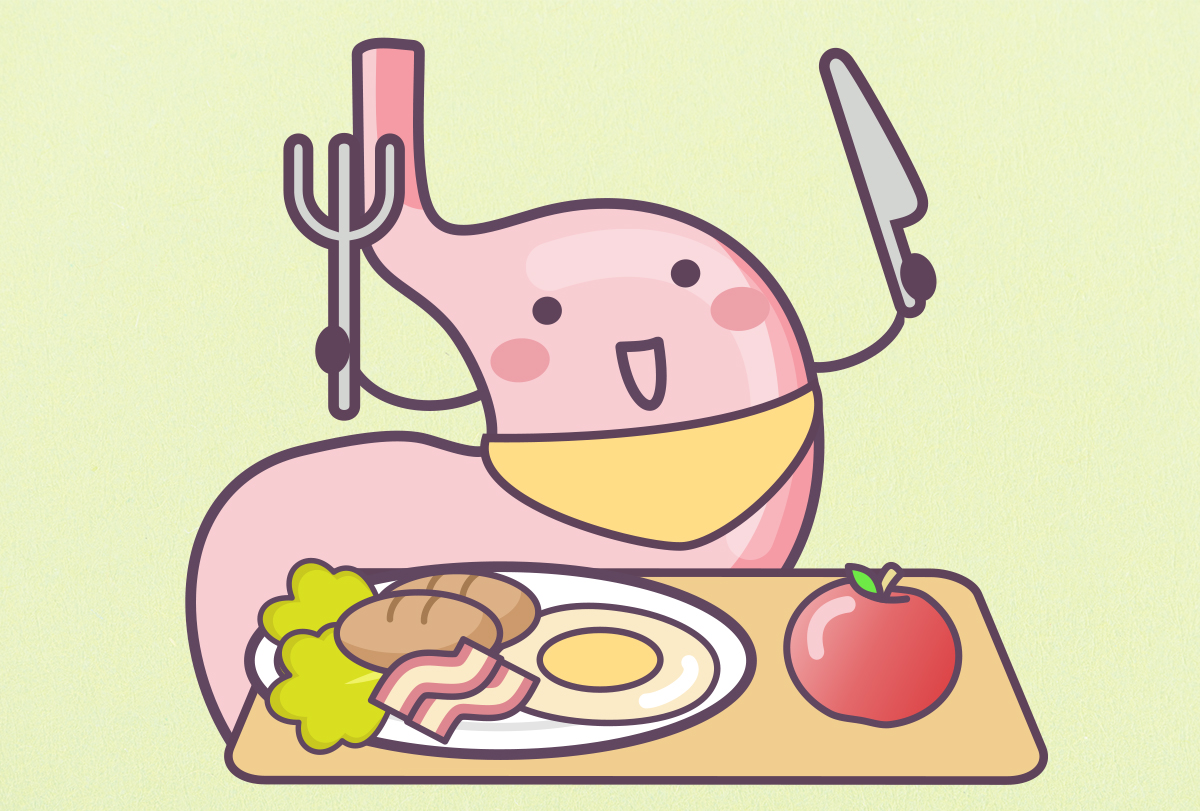 This process helps derive nutrients from food, such as minerals, fats, calories, vitamins, proteins, and carbohydrates, which are then dispensed to the body and utilized for growth, energy, cellular repair, and other body functions.
Not until you experience even a small problem involving the digestive tract are you made aware of the sophisticated and delicate nature of the digestive process.
Digestive Problems
Some common digestive ailments include:
Constipation
Diarrhea
Acid reflux
Gas
Hemorrhoids
These problems affect millions, (1) but they are mostly short-lived and easily manageable with simple changes in lifestyle.
If lifestyle and dietary changes do not help alleviate the symptoms, you may have a serious medical condition, which may include:
Irritable bowel syndrome (IBS)
Gastroesophageal reflux disease (GERD)
Crohn's disease
Diverticulitis
Gallbladder stones
Causes of Digestive Problems
Several factors can contribute to digestive issues, including:
Overeating
Alcohol intake
Excessive stress
High intake of caffeine
Environmental toxins
Swallowing food without properly chewing it
Certain medications
Sedentary lifestyle
Food sensitivity or allergy
Lack of sleep
Genetic factors
These factors affecting digestive health can vary greatly and it is estimated that 60–70 million people experience a digestive problem at any given time. (1)
While most of the commonplace digestive problems are brief and easily manageable, they may be accompanied by other health issues or impaired absorption of some nutrients. Therefore, it is prudent to do what you can to prevent and treat even mild digestive problems.
Signs of a Digestive Problem
The development of the following symptoms may indicate that you have a digestive issue:
Dry, hard stools
Straining during bowel movements
Cramps
Bloating
Nausea and vomiting
Pain in the stomach or upper abdomen
Problem swallowing
Heartburn
Weight gain or loss
Bleeding
Foods to Improve Your Digestion
One of the primary factors that may influence your digestion is the food you consume. It is important to increase your intake of fluids and foods that facilitate easy digestion. Identify the foods that cause abdominal discomfort, belching, bloating, or any similar symptoms and avoid them.
Here are some foods to improve your digestion.
1. Whole grains
Whole grains are rich in fiber, specifically insoluble fiber, which acts like a scrub brush in the intestinal wall. Moreover, fiber absorbs water, making the stool soft and also adding bulk to it. These effects ensure regular bowel movements, therefore preventing constipation. (2)(3)
Whole grains such as oats have high amounts of beneficial nutrients, including phosphorus, thiamine, copper, zinc, selenium, and vitamin E. (4)
Whole grains are also a good source of omega-3 fatty acids that can reduce inflammation in the stomach. (5) Barley, oatmeal, quinoa, whole wheat, bulgur, farro, millet, spelt, and teff are some whole grains you can incorporate in your diet.
Nuts, seeds such as chia seeds, vegetables such as fennel, and beans are also sources of insoluble fiber. Add in more whole grains gradually to your diet to allow your digestive tract to adjust. It is also recommended to increase your fluid intake as you increase your fiber intake.
2. Probiotics and prebiotics
Probiotics are beneficial bacteria in the gut. Fermented foods, such as yogurt, (6) kombucha, kimchi, kefir (yogurt-like drink), pickles, miso, tempeh, and sauerkraut, are natural sources of probiotics. (7)(8)
Prebiotics refer to the food (majorly fibers) for these bacteria and are present in certain vegetables, fruits, and whole grains.
Probiotics can help improve intestinal functioning, alleviate lactose intolerance symptoms, and help manage and prevent acute diarrheal disease and antibiotic-caused diarrhea. (9)(10)(11)
High-quality clinical trials are needed to establish the health benefits of such foods. (12) It is recommended to eat a varied diet that includes fermented foods and diverse fiber sources to get prebiotics and probiotics.
ALSO READ: Probiotics: Foods, Health Benefits, and Side Effects
3. Fruits and veggies
Fruits and vegetables contain vitamins, minerals, phytochemicals, antioxidants, and anti-inflammatory agents. They are also rich in both insoluble and soluble fibers. (13)
It is recommended to fill half of your plate with fruits and vegetables in all your meals. Try eating an assortment of fruits and vegetables to get a mix of different nutrients and fibers. Fruits and vegetables also help make you feel full, which could help lower appetite later. (14)
Some fruits, such as green bananas, have been shown to help improve various gastrointestinal conditions, including constipation, diarrhea, and ulcers. (15) Papaya aids protein digestion and helps prevent bloating and constipation.
Speak with your health care team regarding what fruits and vegetables are best for your state of health. Certain digestive conditions, such as IBS, may warrant avoidance of certain fruits and vegetables.
4. Herbs and spices
a. Asafoetida
Since ancient times, asafoetida has been used as a spice and traditional medicine.
Asafoetida may help stimulate bile flow and secretion needed for the digestion of dietary lipids. It also boosts the action of the digestive enzymes of the small intestines and pancreas.
Asafoetida has been used to provide relief from flatulence, stomach pressure, loose stools, and low acid levels in the stomach. (16) Although the medicinal importance of asafoetida has been recognized, further detailed studies are needed before progressing to clinical trials. (17)
b. Ginger
Traditionally, ginger has been used in the treatment of multiple gastrointestinal disorders. It contains antibacterial and anti-inflammatory properties that may help alleviate gas, nausea, bloating, digestive spasms, and indigestion. (18)(19)
ALSO READ: Ginger: Health Benefits, Nutrition, and Recipes
c. Peppermint
Peppermint is efficient as the first-line treatment for an upset stomach and it relieves indigestion and the discomfort associated with eating a heavy meal. It also helps in relieving nausea. (20)
Peppermint oil may also be a potent therapy for IBS. (20) While the safety and short-term efficacy of this treatment method have been determined, studies on its long-term use and effectiveness are yet to be conducted. (21)
You may consume peppermint in the form of tea with your breakfast. You may also add one or two drops of peppermint oil to a glass of hot water and drink it up once or twice a day.
Caution: Peppermint tea may aggravate heartburn in individuals with GERD.
Additional Tips for Optimum Digestion
Proper digestion is, in some way, dependent on your diet. However, various other aspects also influence the smooth functioning of your digestive tract. Therefore, it is vital to balance all factors, and this may be achieved by:
1. Managing stress
Intense emotions can trigger digestive problems by stimulating chemical changes. Thus, it is important to manage stress through exercise, meditation, massage, adequate sleep, and other relaxation techniques.
2. Avoiding smoking and drinking
Smoking can increase the chances of having various health conditions, including those of the digestive system. Excess alcohol consumption may negatively influence your digestive and overall health.
3. Exercising
Regular exercise stimulates the movement of food through the digestive tract. Therefore, setting up an exercise routine, even as simple as walks, can help maintain your digestive health.
4. Increasing water intake
Ensure the consumption of adequate amounts of water to stay hydrated as it helps in bowel movement and prevents constipation. When coupled with a balanced diet, proper water intake can efficiently promote healthy digestion.
ALSO READ:
Can Bone Broth Help Improve Digestion?
No. While the gelatin content of bone broth claims to help in digestion, there is little to no evidence supporting its use.
Final Word
Consuming a varied, healthy, and well-balanced diet is key to maintaining good health and adequate nutrition.
Adding the suggested foods in your diet may be a simple and effective way to improve your digestive health. However, if doing so does not help alleviate your problems, it is recommended to seek medical advice.
Was this article helpful?