All the food you consume affects your body. And one of the ways in which this change is brought about is by the food's characteristic of being either acidic or alkaline.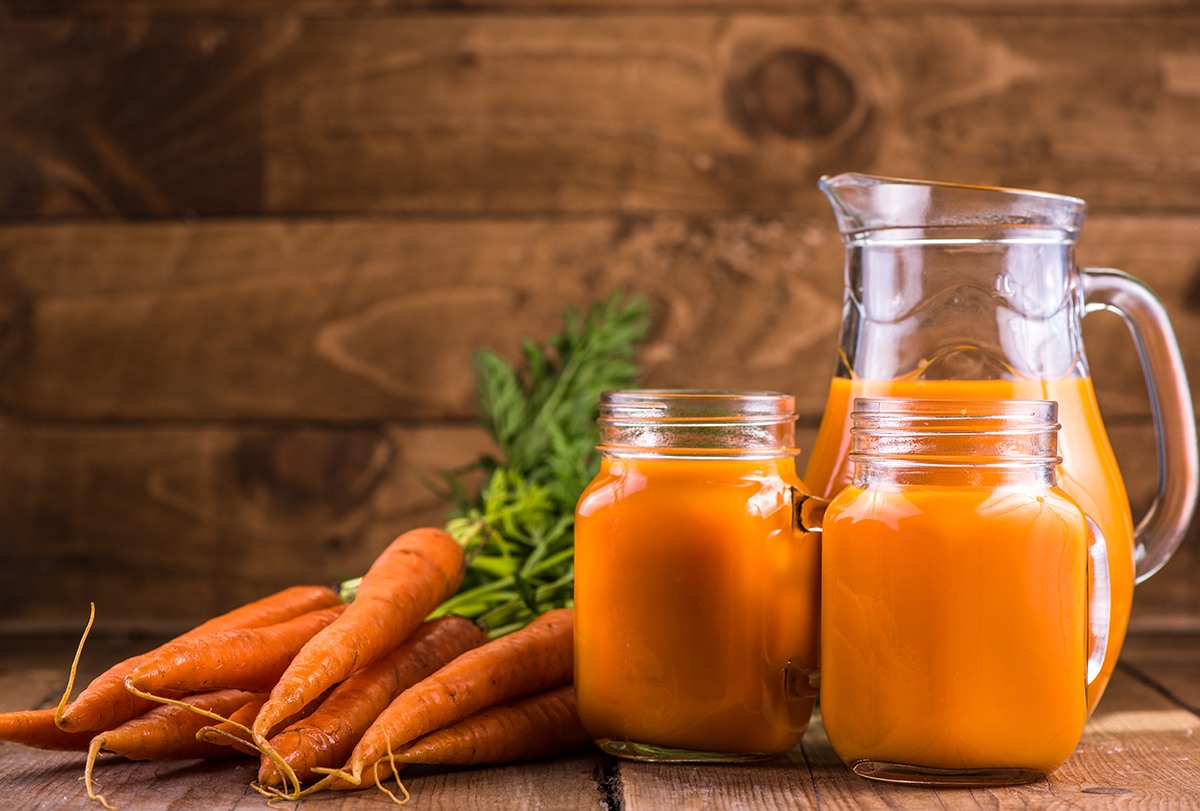 Since all vegetables and fruits are considered alkaline based on their metabolic breakdown in the body, their juices are too!
In short, carrot juice is alkaline!
What Are Alkaline Foods and Why Is Carrot Considered Alkaline?
The kidneys are responsible for maintaining the acid-alkaline balance in the body, and the food you consume produces either acidic or alkaline breakdown by-products that affect the body. (1)
Recently, the consumption of alkaline foods has been popularly recommended for their health benefits including weight loss, reducing inflammation, protecting the organs, and protecting the body against cancer. (2)
Foods are classified into acid or alkaline based on two factors:
Potential renal acid load (PRAL), which is measured by the amount of acid or base in the urine. If a food increases PRAL, it is acidic, and if it reduces PRAL, it is alkaline. (3)
Net endogenous acid production (NEAP), which classifies food as acidic or alkaline based on its protein and potassium content. (4)
Fruits, vegetables including carrots, and nuts all have low PRAL scores, classifying them as alkaline. Meat, fish, milk, cheese, and eggs have higher PRAL scores, making them acidic. (2)
Is Carrot Juice Alkaline or Acidic? – Scientific Explanation
Carrot juice is the second most popular vegetable juice after tomato. Due to its content of a variety of nutrients and biologically active substances (BAS), carrot juice can make a significant contribution to a healthy diet. (5)
While the natural pH of raw carrot juice is slightly acidic (pH 6.13), (6) it has an alkalizing effect on the body, and the total acidity of carrot juice is much lower than that of other foods. On average 0.25 mg of organic acids is present in 100 cm3 of juice.
Carrot juice is also a relatively rich source of a number of vitamins and minerals: A serving (200 ml) of carrot juice on average contains around 18% of the recommended daily intake (RDI) of potassium, 9% of magnesium, 8% of iron, 12% of copper, and 14% of manganese.
Is an Alkaline Diet Beneficial?
While there is some evidence of the benefits of an alkaline diet, it is not ideal to eliminate entire food groups from your diet.
A more balanced approach to consuming foods is recommended, where you are consuming 4–5 servings of fruits and vegetables in a day along with proteins, whole grains, and dairy.
Changes need to be made in case of allergies, but you can maintain a healthy body without the need for drastic changes.
Can I Add Sugar to Change the pH of Carrot Juice?
The pH of carrot juice can be slightly acidic; however, it will still create an alkaline end product upon digestion. Therefore, there is no need for you to worry about the acidity/alkalinity of the juice itself.
Final Word
Foods are classified as either acidic or alkaline based on their metabolic breakdown in the body. Fruits and vegetables as well as their juices are considered alkaline foods, whereas meat, dairy, cheese, and eggs are considered acidic.
Was this article helpful?