It was in 1979 in a book called "Anatomy of an Illness" that the health benefits of laughing were first discussed. Since then, various researches have been undertaken to evaluate the positive influence of laughter on the physical and mental health of a person. (1)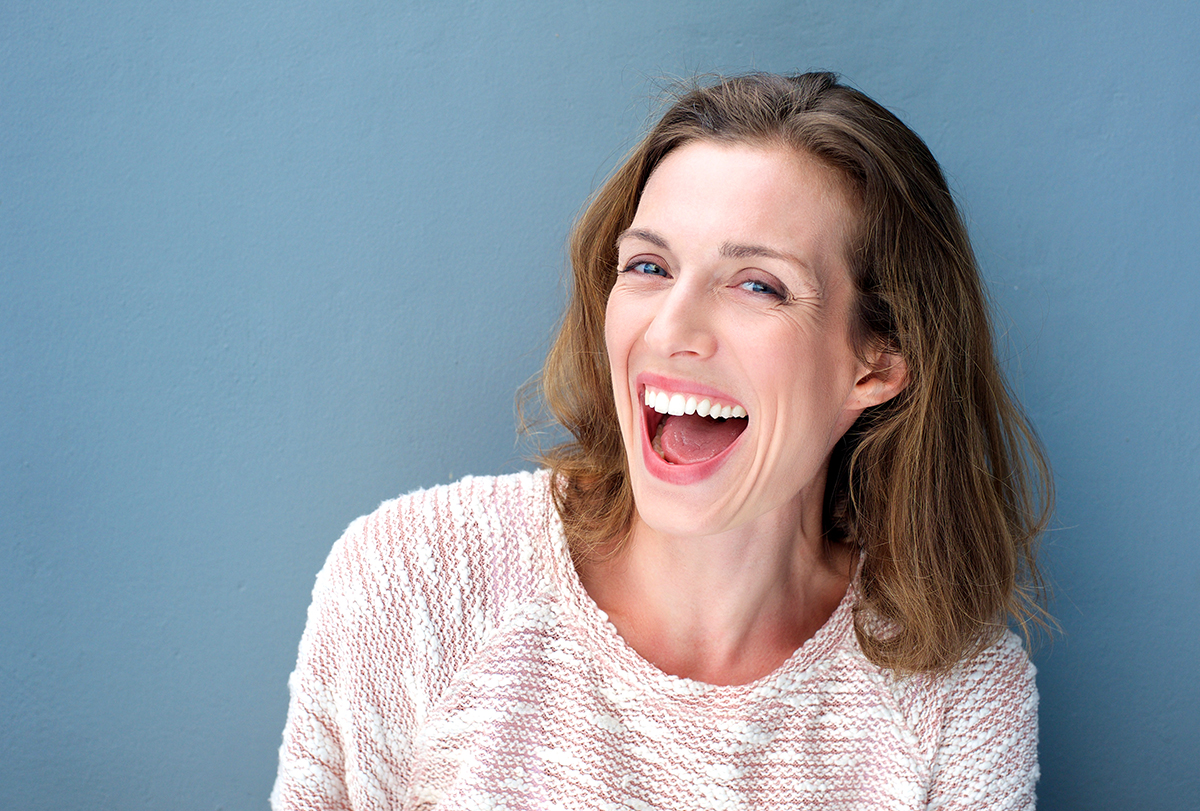 Laughing seems such a silly thing to do for well-being. However, with the pandemic and its resulting consequences on people, laughter helps with coping.
Laughter is categorized into spontaneous laughter, which occurs in the presence of a stimulus such as a joke or event, and stimulated laughter, which is a physical response not related to any emotion.
According to the motion creates Emotion theory (MCET), both kinds of laughter can have the same health benefits, (1) which will be discussed in this article.
Laughing and Health
Here are the health changes laughing can bring about.
1. Healthy heart
Laughter is considered an accessible and noninvasive alternative to medical therapies for certain conditions. Multiple studies have found its benefits in reducing overall blood pressure and improving heart rate. (2)
In a study done on the elderly in Japan, laughter therapy done once a week from standup comedy resulted in lower systolic blood pressure and heart rate and improved levels of serotonin in the blood. (2)
For the elderly, laughing can be a practical way to improve quality of life and well-being.
2. Better mental health
One of the most marked and direct impacts of laughter is on mental health. It can decrease the stress hormone cortisol, epinephrine, and growth hormone in the blood, leading to reduced levels of anxiety, stress, and depression. (3)
The reduction of stress can be useful in the management of many conditions that affect mental health such as overweight (4) and cancer. (5)
3. Improved immunity
Laughter can also improve health factors associated with immunity.
In patients undergoing cancer treatments such as surgery and chemotherapy, laughter therapy improved the immunity of patients undergoing chemotherapy. (6)
In a study done on postpartum women who suffer from depression (what is known as baby blues), laughter therapy sessions for 60 minutes twice a week improved their immune cells as observed by measuring breast milk. (7)
4. Better pain tolerance
Laughter also serves as a distraction that can improve pain tolerance by increasing endorphins in the body. (8)
Studies have shown subjects who were shown a humorous film had better tolerance to pain following a 30-minute wait. In another study, listening to audio that induced laughter led to better endurance to discomfort. (1)
5. Improved sleep
Laughter therapy can be used to manage insomnia.
In addition to improving depression, laughter therapy also improved insomnia and sleep quality in a study done on community-dwelling elderly. (9)
6. Improves indigestion
Functional dyspepsia – a type of indigestion caused by chronic illness, smoking, depression, lack of sleep, or an H. pylori infection – can also be managed using laughter therapy. (10)
Though studies have not found a direct link between laughter and dyspepsia, laughing may indirectly help alleviate the causes and symptoms of dyspepsia. (10)
7. Calorie burn
Genuine laughter can actually burn some calories. Genuine voiced laughter for 10–15 minutes can increase energy expenditure by 10%–20%, which can lead to a 2–10 calorie loss with each laughing session. (11)
Most-Asked Questions on Laughing and Health
Does 15 minutes of laughter equal 2 hours of sleep?
It is said that 15 minutes of laughter may give you the same benefit as sleeping for 2 hours. This may be true for a nap; however, this does not mean that you can replace 2 hours of your daily sleep with laughing.
Does laughing reduce belly fat?
No type of activity can lead to fat loss in a specific place. However, there may be some overall calorie loss.
Why do you feel tired after laughing?
Laughter stimulates the body and many organs. This can lead to a feeling of tiredness.
Final Word
Laughing may seem like a silly thing to do to improve health, but its effects on health, particularly mental health cannot be underestimated.
Especially in the case of the elderly who suffer from increased depressive symptoms, chronic illnesses, and disturbed sleep, laughter therapy can improve quality of life. It is a noninvasive, inexpensive, and practical therapeutic technique that can be useful in more ways than you know.
Was this article helpful?