Gardening can be beneficial in many ways. If done correctly, it can be aesthetically pleasing, beneficial to the environment and the creatures in it, and therapeutic for the gardener.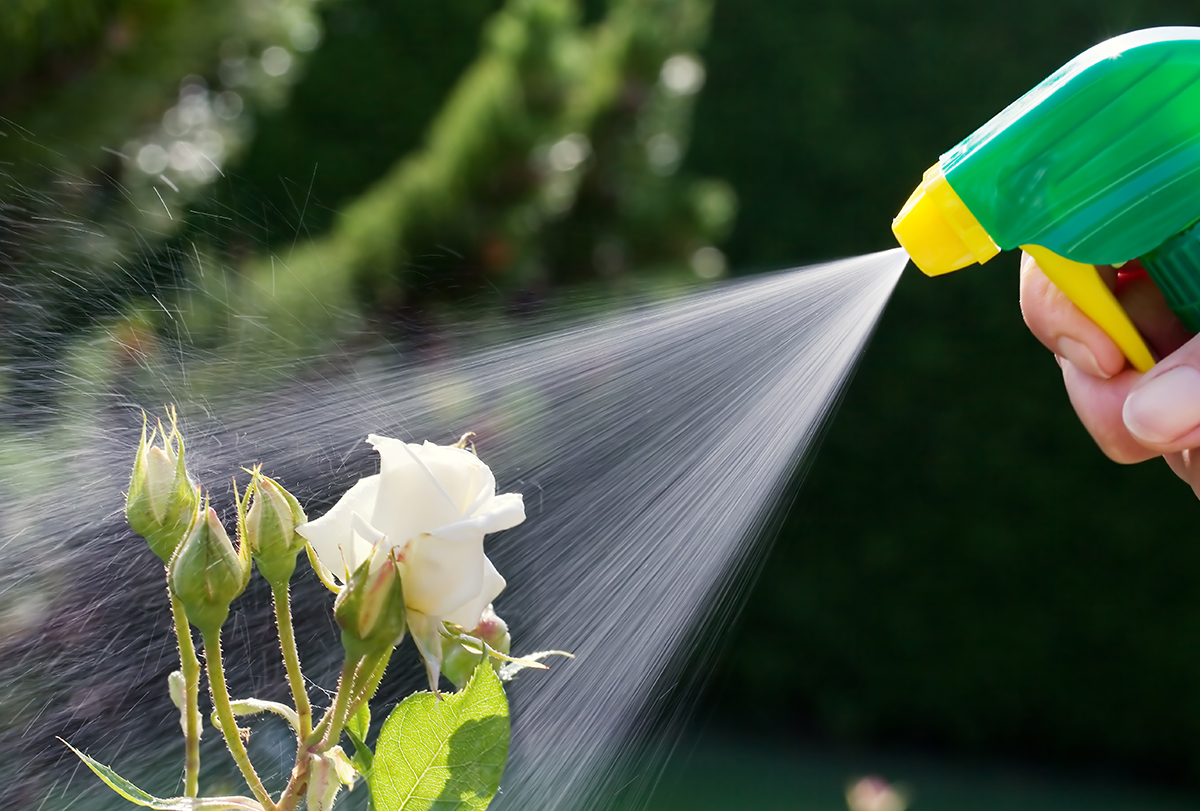 It was the English poet Alfred Austin who said, "The glory of gardening: hands in the dirt, head in the sun, heart with nature. To nurture a garden is to feed not just the body, but the soul." This famous quote beautifully summarizes how gardening makes a person happy and healthy from the inside out.
Those who love gardening take care of their plants just like how they take care of their children. Among other things, you worry about slow-moving insects and other pests that can cause significant damage to your vegetable, plants, herbs, and flowers.
Pests That Roam Freely in Your Garden
Some of the destructive pests that should not be allowed to wander in your garden are:
Slugs
Snails
Earwigs
Caterpillars
Aphids
Earworms
Ants
Mites
Note: Seek professional help if your garden is severely infected with pests and is affecting your crops.
Simple Ways to Save Your Garden From Pests
Here are some home remedies to control garden pests.
1. Adequate planning is the leading step
While things can always go wrong to no fault of your own, the best defense against many predators is to have healthy and hearty plants in the first place. Pests tend to infest plants that are already weak.
Be sure you purchase your plants or seeds from a reputable garden center or nursery.
Inspect plants for signs of disease or infestation at the point of purchase.
Be sure you are planting in an ideal location for the plants you have chosen.
Make sure to pay attention to the plants' unique requirements such as sun, shade, moisture, and soil pH needs.
This attention to detail will pay off in the long term because it helps to ensure your plants stay healthy, which will make them less appealing to garden pests.
2. Spray neem oil solution on your plants
Neem oil is effective at saving plants infested with aphids and other harmful pests, such as mealybugs, cabbage worms, beetles, leaf miners, ants, and caterpillars.
The organic compounds in neem oil act as insect repellents and are also effective in controlling the spread of many types of fungi that infect plants. Neem oil can also act as a smothering agent if applied correctly.
Even the US Environmental Protection Agency has found that cold-pressed neem oil is safe and does not pose a risk to people or the environment when used according to label directions. (1)
How to use:
To make a foliar spray, pour 1 quart of warm water, 2 teaspoons of neem oil, and 1 teaspoon of dishwashing liquid into a spray can. Spray the solution on the foliage and stems, making sure that it gets to places where insects usually hide. Spray every 3 days for at least 2 to 3 weeks.
Alternatively, you can use neem-based products available in your local grocery stores to get rid of harmful garden pests. Follow the instructions on the label.
Always water the plants a few hours prior to spraying. Additionally, be sure to apply several hours on either side of peak sun to avoid any accidental foliar burn.
3. Spray tobacco solution on the infested plants
According to a 2010 report by the American Chemical Society, tobacco bio-oil may work as an effective pesticide for garden pests. (2)
Tobacco contains nicotine that can be toxic to garden pests.
How to use:
In 1 cup of warm water, add 3 tablespoons of chopped tobacco leaves. Leaves can also be obtained from a cigarette or cigar.
Stir the ingredients well and allow the mixture to soak for 24 hours.
Strain the infused water and put it in a spray bottle.
Spray the solution on the leaves of the infested plants in the morning.
Repeat daily for 1 week to get rid of the pests.
4. Use diatomaceous earth to kill the pests
Diatomaceous earth, made from fossilized water plants called diatoms, works as a good all-purpose insect repellent and treatment.
Even the University of Florida has found diatomaceous earth to be an effective ingredient to control garden pests. (3) It can help you get rid of insects such as aphids, ants, mites, earwigs, bedbugs, adult fleas, beetles, cockroaches, snails, and slugs.
It is deadly to animals with exoskeletons, like most insects. The microscopic fossils have razor-sharp edges that can damage the insect's outer shell, causing them to dehydrate and die. It is also effective against soft-bodied insects such as aphids.
How to use:
Fill a shaker container with diatomaceous earth. Be sure to use in appropriate quantity as directed on the label.
Sprinkle it on the garden bed and the surrounding area to deter pests from reaching the plants and kill those that may have already invaded.
Repeat as needed.
5. Essential oils can be beneficial
Another great way to control pests in your garden is through the use of essential oils from bioactive plants such as peppermint. Many essential oils have strong antimicrobial and pest-repelling properties. (4)
In addition to peppermint, you can also use other essential oils such as that of rosemary, thyme, eucalyptus, lavender, clove, spearmint, basil, and citronella.
Cedarwood and pine essential oils also act as highly effective repellents for gastropods such as slugs and snails.
How to use:
Put 2 cups of water in a spray bottle.
Add 2 capfuls of organic liquid soap in it.
Add 1 teaspoon of peppermint essential oil. You can also add ½ teaspoon of lemon eucalyptus oil, orange oil, and cedar oil.
Mix well and spray this solution on your garden plants to repel harmful pests and insects.
Repeat as needed.
6. Hot pepper spray is worth a try
Pepper works as a broad-spectrum organic treatment for a number of garden pests, including aphids, lace bugs, cabbage maggots, and spider mites.
According to the National Pesticide Information Center in the US, pepper works as a deterrent for a range of pests that eat or damage shrubs, trees, and smaller plants. (5)
How to use:
Ground cayenne pepper can be dusted around the base of plant stems from time to time to thwart crawling pests that feed on seedlings.
Put ½ cup of chopped red chili peppers and 2 cups of water in a blender. Blend briefly, strain the solution, and pour it into a spray bottle. Be sure to wear gloves to protect your skin from the potential burning effects of capsaicin in the peppers. Add 1 tablespoon of liquid dish soap also. Shake the bottle thoroughly, and then spray the mixture around your garden boundary. Use it every 4 to 5 days until you are satisfied with the results.
7. Try companion planting
You can also try companion planting to avoid garden pests.
Companion planting involves growing different plants in close proximity on the premise that they will enter into a beneficial relationship with each other.
For instance, tall plants can be planted near plants that require shade. Plants that alter soil properties such as PH can be planted near plants with specific soil requirements. Lastly, plants that replenish nitrogen in the soil can be planted near or in rotation with plants that require a large amount of it.
Also, strong-smelling plants with insecticidal properties can be planted next to vulnerable ones, or different-smelling plants can be planted together to mask the chemical cues that attract or guide different pests towards their favored plants.
This is an eco-friendly method for pest management as there is no possibility of any toxic or harmful effects to both humans and beneficial insects such as bees, butterflies, and ladybugs.
According to the Alabama Cooperative Extension System, companion planting is an effective method to control garden pests.
Use plants such as chrysanthemums, lavender, basil, rosemary, sage, horseradish, and alliums (onion, garlic, chives, and shallots) around any vulnerable plants to repel against various garden pests such as aphids, weevils, moles, Japanese beetles, and fungus gnats.
8. Sprinkle boric acid in your garden
The sweet nectar from flowering plants and the honeydew waste from aphids are what attract entire colonies of ants to your garden. To deter unwanted ants, boric acid is one of the best home remedies that you can try. (6)
Be aware, boric acid can cause foliar burn if applied in too high a concentration or in peak sun.
How to use:
Mix together ¼ cup each of sugar and boric acid.
Sprinkle it around any ant hills and travel paths.
Repeat as needed.
9. Garlic may help fight insects
Garlic is a great organic pesticide that can destroy harmful insects and keep your valuable plants safe. It is highly effective against aphids, stink bugs, and harlequin cabbage bugs that can destroy plants.
A 2017 study published in Science Reports found garlic essential oil to be beneficial for pest control. (7)
Put 1 entire garlic bulb and 2 cups of water in a blender.
Blend on high speed until the garlic is finely pureed.
Set it aside for a day.
Strain the mixture and then mix the liquid into 1 gallon of water. You can also add 1 teaspoon of cayenne pepper powder.
Transfer the solution into a spray bottle.
Spray the tops and bottoms of your plants' leaves thoroughly.
Apply this solution about once a week and after a rain. If rain is not in your forecast, spray your plants down with water frequently beforehand. Make sure to do this at dawn or twilight to avoid peak sun.
Additional Tips
Before using any pest control remedies, water your plants thoroughly the day before treating them. Water-related stress can make the plants more vulnerable to damage from pesticides.
Always test home remedies on a small area of a plant 1 or 2 days before you use it to make sure it does not harm your plants.
Plant marigolds anywhere you suspect a soil nematode infestation. Marigolds serve as traps and lure soil nematodes.
Pull out any weak plants, as they attract predators.
Provide healthy, organic soil to develop strong, vigorous plants. A healthy base is always the best first line of defense.
Use seaweed mulch or spray to ensure healthy development in plants.
Keep your garden area free of debris and weeds, which are breeding places for insects.
Always be sure your plants are not being overwatered. Too much moisture can invite fungi, which weaken plants and invite more pests.
Interplant and rotate crops. Garden pests are often plant specific.
Water early in the morning so the foliage will remain dry for most of the day. Wet foliage encourages insect and fungal damage to your plants.
If fungi are a problem, make a solution using equal amounts of skim milk and water. Spray it on the plants to prevent mildew and black spots.
If mealybugs are an issue, rubbing alcohol on a sponge or in a spray bottle can dissolve their waxy protective coating and ultimately will kill the insect.
Final Word
The chemical pesticides generally used for eliminating insects and vermins from areas of foliage harm the plants and environment as well. You definitely don't want these chemicals on your homegrown produce as they will eventually end up inside your bodies through the contaminated foods.
Even if your garden is ornamental only, which means your plants are not going to be eaten, pesticides can leave residues that are unhealthy for those working or playing in the garden area. Fortunately, many natural remedies can help control garden pests without damaging the plants or soil.
Was this article helpful?