Eyelid inflammations may occur when a gland along the edge of the eyelid becomes inflamed. This leads to swelling.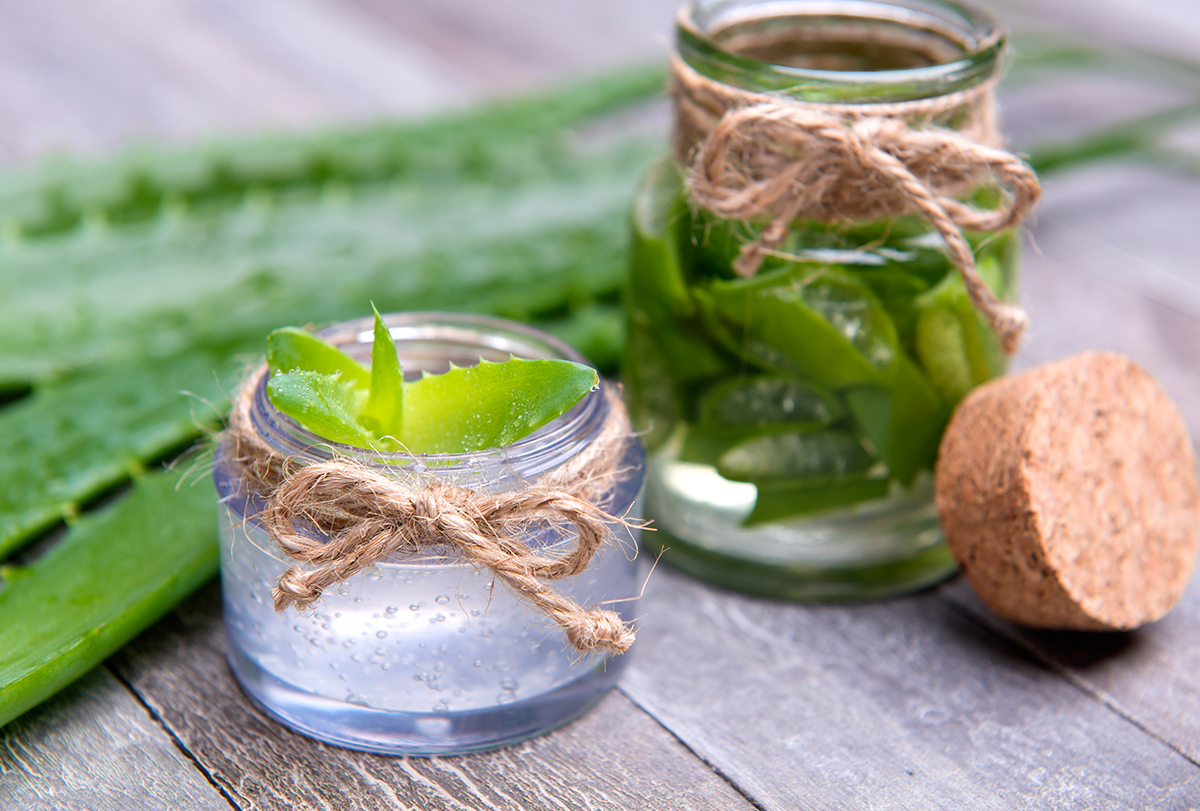 If the inflammation is caused by bacteria, this can happen very quickly and hurt. It is then known as a stye (hordeolum), which is a pus-filled swelling on the eyelid caused by an infection.
There's another kind of eyelid inflammation called a chalazion (plural chalazia; also known as a meibomian cyst). (1) This develops more slowly and usually doesn't hurt. It occurs after an oil gland (sebaceous gland) has been inflamed for quite a long time.
Meibomian glands are tiny oil glands located in the upper and lower rim of the eyelids, right under the lash line. They secrete a watery thin lipid called meibum that spreads over the eyeball to keep it lubricated and prevent tear evaporation. (1)
Sometimes, the meibomian gland becomes clogged and is unable to release its oily secretions. The buildup of oil inside the gland makes it swell up and protrude like a small reddish bump from underneath the skin.
This lump on the eyelid is referred to as a chalazion or eyelid cyst, which usually resolves on its own within a few weeks. Larger chalazia can weigh heavy on the eye, distort its shape, and hamper vision.
Bacteria tend to feed on the sebum, dead cells, and other impurities collected inside the blocked meibomian gland, proliferating rapidly and potentially triggering an infection.
So, even though eyelid cysts are the result of oil buildup, they can easily get secondarily infected by bacteria in the absence of proper care and hygiene. (1)
Difference Between Chalazia and Styes
A chalazion can be mistaken for a stye, which also appears as a small bump on the eyelid, but there are some key differences between the two.
Styes usually form on the margin of the eyelids, whereas eyelid cysts develop farther away from it.
Styes are quite tender, whereas chalazia are not.
Styes are caused by an acute inflammatory infection within an eyelash follicle, whereas chalazia are the result of blocked or swollen meibomian glands. 
Home Remedies for Eyelid Cysts (Chalazia)
Here are a few natural ways to make eyelid cysts heal faster.
1. Apply a warm compress
Applying gentle heat with slight pressure on the eyelid cyst can help dissolve its fluid content so that it comes out more easily.
The warmth stimulates blood circulation in the area, which brings down swelling, draws out the trapped sebum, and delivers more nutrients at the site for faster recovery. (2)  
How to use:
Soak a clean flannel cloth in moderately hot water (not scalding but comfortable for application).
Wring out the excess liquid.
Close the affected eye, and gently but firmly press the damp warm cloth against the chalazion for 5-10 minutes.
Do this 3-4 times a day.
2. Use guava leaves topically
Guava leaves possess anti-inflammatory compounds that may relieve the swelling and pain associated with eyelid cysts. (3) You can use this remedy along with a warm compress to get the benefits of both.
How to use:
Close the affected eye.
Place a guava leaf over the closed eyelid.
Put a warm damp cloth on top.
3. Acacia leaves application can help
Acacia leaves exhibit anti-inflammatory properties that can help bring down the swelling, redness, and pain caused by an eyelid cyst. (4) Plus, this topical remedy may also work as an antimicrobial agent to keep the cyst from getting secondarily infected.
How to use:
Put a handful of acacia leaves in boiling water for a few minutes.
Drain the water and let the leaves cool down to a comfortably warm temperature.
Apply the warm moist leaves on the affected eyelid.
4. Place a warm tea bag over the affected eye
You can use a warm tea bag to apply gentle heat on the eyelid cyst, which may help draw out the fluid inside it and bring down the swelling.
Plus, black tea contains anti-inflammatory and antibacterial compounds that can induce quick symptomatic relief, reduce infection risk, and promote healing. (5)
How to use:
Steep a tea bag in boiled water for about a minute.
Press the tea bag to release the excess liquid.
Wait for the tea bag to cool down to a comfortably warm temperature.
Close the affected eyelid, and place the tea bag over it for about 5–10 minutes.
Note: If you have cysts on both eyelids, use separate tea bags on each of them to avoid transferring any infection.
5. Gently massage the affected eyelid
Gently massaging the affected eyelid including the cyst can promote faster drainage. It's best to do this after applying a warm compress, which will loosen the fluid trapped inside the cyst and make it rise to the surface.
Moreover, topical stimulation increases blood circulation in the area to aid the healing process. (6)
How to use:
Wash your hands with soap and water.
Use a clean finger to lightly rub the eyelid area, including the cyst. Don't exert too much pressure as you don't want to rupture the cyst.
Do this for several minutes daily until the cyst goes away.
6. Wash your eyelids with tea tree oil
According to one study, recurrent eyelid cysts can sometimes stem from an infestation of the eyelid by tiny mites called demodex.
Tea tree oil has strong antimicrobial activity that can kill these microscopic parasites to resolve the cyst and keep it from coming back. This was observed in patients who were treated with an eyelid scrub made from 50% tea tree oil. (7)
Note: Tea tree oil is extremely potent at its original consistency and must be diluted before application to avoid skin irritation, more so when using it around your eyes.
How to use:
Mix equal amounts of water and tea tree oil.
Use this solution as an eyelid wash, but be careful not to get it in your eyes.
7. Dab aloe vera gel over your eyelid
Aloe vera gel is full of potent antioxidants that help reduce the inflammation and irritation triggered by an eyelid cyst while also promoting skin healing. Plus, its water-rich content makes it cooling in nature, which further soothes eye discomfort.
Aloe also contains salicylic acid, which helps limit excessive oil production by the meibomian glands, making the cyst disappear quickly and preventing it from coming back. (8)
Lastly, aloe is credited with antimicrobial effects that can prevent the growth of germs in the area and thus keep infection away.
How to use:
Dip a soft clean cotton ball in aloe vera gel.
Gently dab it all over the affected eyelid without getting it in your eyes.
8. Apply parsley to the chalazion
Applying parsley to the chalazion can help draw out the oil inside it and speed up the healing process. It works as a mild anti-inflammatory agent that can alleviate the swelling and pain associated with this condition, at least to some degree.
Plus, parsley has antimicrobial properties that can eliminate germs from the area, thus preventing or curbing infection.
How to use:
Rinse a handful of fresh parsley leaves and place them in a bowl.
Pour a cup of boiling water over the leaves.
Wait for a few minutes for the water to cool down until it becomes comfortably warm.
Soak a clean washcloth in the parsley water.
Squeeze out the excess water from the cloth.
Place the warm damp cloth over the affected eyelid for 15–20 minutes.
Remove the cloth and wash the affected area with lukewarm water.
Repeat three times a day for a week.
9. Chamomile usage can provide relief
Chamomile contains anti-inflammatory, antibacterial, antioxidant, and astringent compounds that can help soothe and treat an eyelid cyst. (9)
How to use:
Chamomile leaves:
Steep a handful of dried or fresh chamomile leaves in 2 cups of boiling water.
Strain the liquid in a cup and let it cool down to a comfortably warm temperature.
Soak a clean cloth or cotton pad in the warm tea and squeeze out the excess fluid.
Place the moist cloth over the affected eyelid for 10 minutes.
Do this once or twice a day for a week
Chamomile tea bag:
Steep a chamomile tea bag in a cup of warm water for 5 minutes.
Take out the tea bag and squeeze out the excess water.
Apply the damp tea bag directly over the eyelid cyst for 10 minutes.
Repeat one or two times daily for a week.
Chamomile essential oil:
Dab some organic chamomile essential oil over your eyelid cyst with a cotton swab or using your clean index finger.
Gently massage the oil all over the eyelid and cyst. 
Do this twice daily for a week.
How to Prevent Chalazia
Here are some tips to reduce the risk of eyelid cysts:
Rinse your eyes with clean water daily to prevent the buildup of gunk, skin flakes, product residue, and other debris.
Clean your eyelid every day with baby shampoo or premoistened eyelid cleansing wipes to keep new chalazia from forming, especially if you are suffering from blepharitis. 
Consuming omega-3 supplements and/or flaxseed oil may help relieve eyelid inflammation, but consult your doctor before starting.
Always wash your hands before touching your eyes or the area around them to avoid the transfer of germs and other impurities. 
Never rub your eyes as they are extremely delicate and can easily get damaged or irritated. Plus, your fingers tend to pick up a lot of dirt and germs over the course of the day, which can end up inside your eyes and result in infection.
Shield your eyes from airborne irritants by wearing protective glasses when going to a particularly dusty, windy, or polluted area, cleaning the house, and working on the lawn.
If you notice any sign of inflammation or infection on the eyelid, get it treated immediately before it becomes more severe or spreads further.
Don't go to bed with eye makeup on.
Eye makeup, especially mascara, can promote bacterial growth and cause an infection of the eyes. So, it is recommended that you replace these products every 6 months.
Keep your eye makeup, towels, or handkerchiefs for personal use only.
Most-Asked Questions About Eyelid Cysts
What are the characteristic symptoms of eyelid cysts?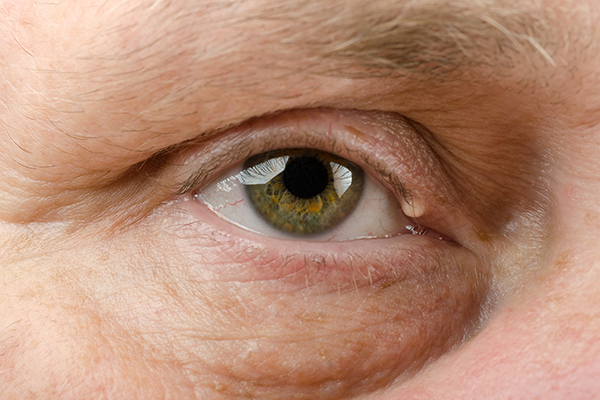 An eyelid cyst pops out fully in 1–2 days in the form of a small nontender nodule or lump on the eyelid. It can make your vision slightly blurry.
The oil accumulated inside the chalazion drains out through the inner surface of the eyelid or naturally dries out over the course of 2–8 weeks. In some cases, the cyst may take longer to heal.
How do doctors diagnose eyelid cysts?
Many different conditions can cause a small bump on the eyelid, so you need to get it properly diagnosed before starting treatment.
Chalazia and styes can easily be mistaken for each other as they share many common features. In fact, they only become clinically distinguishable after the first 2 days of formation.
Styes are quite uncommon, which is why doctors don't lean toward that diagnosis unless the lump on your eyelid is accompanied by severe inflammation, fever, or chills.
Similarly, if you develop a tiny lump near the inner canthus of the lower eyelid, it may not be a chalazion or stye but an infection called dacryocystitis.
How do doctors treat eyelid cysts?
Applying a warm compress on the chalazion for 5–10 min, 2–3 times daily, can help promote drainage and make it heal faster.
The doctor may recommend surgical drainage and curettage (involves scraping the damaged tissue) or intrachalazion corticosteroid therapy (0.05–0.2 mL triamcinolone 25 mg/mL) if the eyelid cyst is huge or unsightly and does not respond to conservative therapy.
Final Word
Chalazia generally don't require medical treatment and go away on their own within a week, but the above-listed remedies can help speed up your recovery.
Moreover, these interventions can help ease the symptomatic discomfort associated with this condition and reduce the risk of secondary infection. You may have to try different remedies to find the one that works best for you.
Was this article helpful?