Gastritis can be a real pain in the stomach, quite literally. It's a common condition that occurs when the lining of the stomach becomes inflamed, leading to stomach pain, bloating, nausea, indigestion, and other symptoms. (1)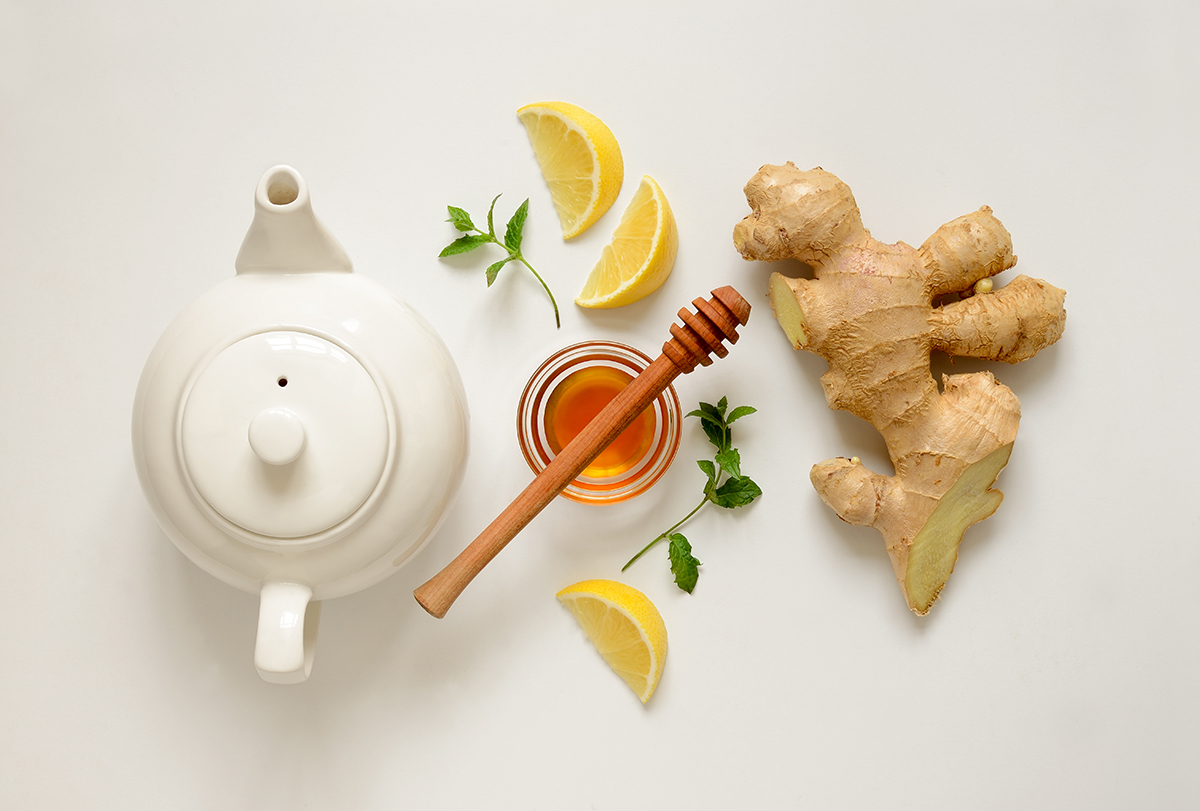 While medical treatment is essential, several home remedies can also help alleviate the discomfort and promote healing.
This article will explore natural remedies for gastritis that you can try in the comfort of your home.
Note: Remember, it's always best to consult with a healthcare professional before trying any new remedies or treatments.
Home Remedies for Gastritis
Given below are some home remedies you can try for gastritis relief.
1. Consume garlic
Helicobacter pylori is a common culprit for gastritis. In a study, patients with gastritis were given two medium-sized cloves of garlic to munch on twice a day, and these patients had decreased activity of H. pylori after consuming garlic. (2)
This goes to show the potential effects of eating garlic on gastritis because of its antibacterial action.
So, if you're dealing with gastritis, consider adding some raw garlic to your meals. Just two medium-sized cloves a day can make a difference.
2. Eat a spoonful of honey daily
Did you know that your dietary choices have an impact on gastritis? Research found that certain foods and habits can lower the chances of getting infected by H. pylori.
One of them is honey. A study showed that people who consumed honey at least once a week had a lower prevalence of the bacteria in their stomachs. So, a spoonful of honey every day just might do the trick to manage gastritis. (3)
3. Add ginger to your cooking
Ginger (Z. officinale) can help improve gastric symptoms such as stomach pain, bloating, and indigestion.
According to research, ginger shows promising results in fighting off H. pylori and preventing conditions caused by these bacteria. A study also found that 53% of volunteers who took ginger powder, about 3 grams a day for 4 weeks, showed a reduction in bacterial activity. (4)
Based on the findings, ginger can be a helpful addition to traditional treatment for indigestion, which is a symptom of gastritis. It may provide relief, but more high-quality studies are required to determine its effectiveness, especially in eradicating H. pylori. (4)
You can either consume ginger powder or add it to your meals.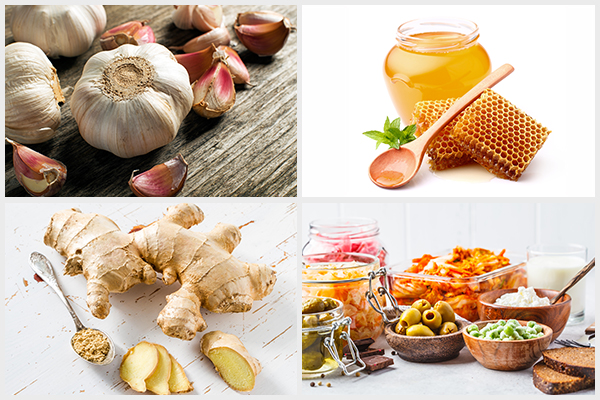 4. Consume probiotics daily
Probiotics fight off the bad bacteria in your stomach. They come in the form of special bacteria, such as Lactobacillus salivarius and Lactobacillus rhamnosus.
Studies have shown that probiotics can make H. pylori-induced gastritis less severe. That means less inflammation and a lower chance of getting precancerous lesions. (5)
Probiotics also reshape the entire stomach and gut microbiota. By remodeling your gastrointestinal microbiota, probiotics not only help protect you from gastritis but also reduce the risk of cancer cell formation. (5)
5. Add cinnamon to your food or tea
Did you know that cinnamon can help with gastritis?
Scientists found out that cinnamon contains Cinnamomi ramulus Nees ex Blume (CR) extract. This extract can help fight against H. pylori.
This cinnamon extract acts as an antioxidant and neutralizes excess stomach acid, thus providing relief from the burning sensation. (6)
Sprinkle some cinnamon on your oatmeal or in your tea, or try cinnamon supplements on doctor's advice.
6. Incorporate clove powder into your diet
Clove helps reduce the production of reactive oxygen species (ROS) that are not good for your stomach.
It also stops lipid peroxidation (a process that damages your stomach), boosts mucus production (which acts as a protective layer), and even neutralizes acid secretion. Plus, clove shows activity against H. pylori. All of these effects make clove potentially useful for gastritis. (6)
Mix a small amount of clove oil or powder with water or add it to your food.
7. Drink green tea or add licorice to your tea every day
People who drink a cup of green tea at least once a week have a reduced risk of H. pylori infection. (7)
All you've to do is boil water, pour it over a tea bag or tea leaves, let it steep for a few minutes, and then remove the tea bag or strain the leaves.
Licorice is another herb that can work wonders for your gut. When you have inflammation, dryness, or ulcerations in your digestive system, licorice helps manage them all. It's also a rasayana, meaning it provides rejuvenation and healing. (8)
Drink licorice tea to reduce inflammation and promote healing of the stomach lining.
8. Take triphala tablets
Triphala is a powerful herbal remedy used in Ayurveda to keep your gastrointestinal system in good shape. Triphala acts as a tonic, boosting your immune system and rejuvenating your gut.
It's great for treating problems such as ulcers, constipation, abdominal pain, and colitis. (8)
Take a spoonful of triphala powder with warm water before bedtime to help soothe gastritis symptoms.
9. Add a slippery elm and water mix to your diet
Slippery elm is an herb that protects your gut's mucosal barrier. It soothes and coats your digestive system, making it less prone to illness.
Slippery elm is also known for its high mucilage content, which gives your gut some extra protection. (8)
Mix slippery elm powder with water to create a soothing gel and consume it before meals to protect your stomach from excess acidity and irritation.
Preventing Gastritis
To prevent gastritis: (9)
Avoid long-term consumption of alcohol, NSAIDs, coffee, and spicy food.
Try some relaxation techniques such as yoga, Tai chi, or meditation to manage stress.
Wash your hands regularly, especially before eating or preparing food. (10)
Most-Asked Questions About Gastritis
Is gastritis contagious?
No, gastritis is not contagious.
Can stress cause gastritis?
Yes, stress can contribute to the development of gastritis.
How long does gastritis last?
Acute gastritis can last for a short period, while chronic gastritis can persist for months or even years.
Can gastritis lead to stomach ulcers?
Yes, untreated gastritis can lead to the formation of stomach ulcers.
Can diet affect gastritis?
Yes, certain foods such as spicy and acidic foods can worsen gastritis symptoms.
Can gastritis cause anemia?
Yes, chronic gastritis can lead to vitamin B12 deficiency, resulting in anemia.
Can gastritis be cured?
Acute gastritis is often curable, but chronic gastritis may require long-term management.
Can gastritis cause chest pain?
Yes, gastritis can sometimes cause chest pain or discomfort.
Is gastritis common?
Yes, gastritis is a common condition that affects many people.
Final Word
By practicing good hygiene habits and incorporating simple home remedies, such as a healthy diet and stress management, you can take control of gastritis and promote a happy, healthy tummy.

Continue ReadingGastritis: Causes, Symptoms, Diagnosis, Treatment, and More
Was this article helpful?