A runny nose is a very common problem among the pediatric population. This problem occurs when the nasal cavity is filled up with a considerable amount of mucus.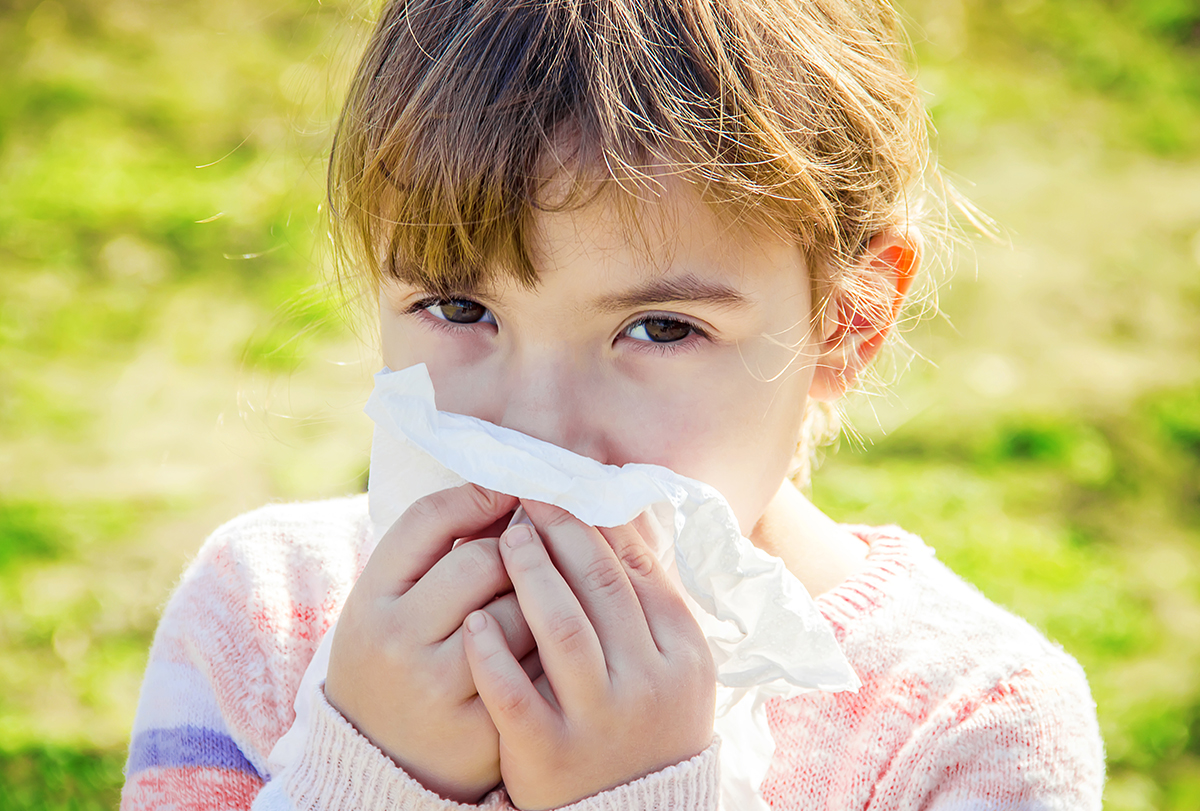 The color of the mucus may vary. It can be clear, white, yellow, or green.
What Causes a Runny Nose?
Often, a runny nose is a symptom of common cold. In children, however, a runny nose can also be a result of crying or exposure to cold weather conditions and possible irritants.
Signs and Symptoms of a Runny Nose
A runny nose can further cause:
Irritability
A cough
Sneezing
Upset stomach
Sleep disturbance
Appetite disturbance
Nasal congestion may or may not accompany a runny nose. (1)
Treating Your Child's Runny Nose at Home
Here are the top 10 home remedies for your child's runny nose.
1. Saline rinse solution can give your child easy relief
A saline rinse is one of the best home remedies for a runny nose. It can work wonders for both adults and children.
A saline rinse helps loosen up mucus so that it can be expelled with ease. (3) It even clears the nasal passages from irritants and helps your child breathe through the nose.
How to use:
Make the saline solution by mixing ¼ teaspoon of table salt in 1 cup of boiled water, which has been cooled to room temperature.
Put a few drops of the solution into one of the nostrils, while tipping your child's head backward.
Immediately suck out the excess mucus using a bulb syringe, closing the other nostril with one of your fingers.
Repeat the procedure with the other nostril.
Use this remedy up to three times a day, but not more than that.
If you find it difficult to do this by yourself, do not hesitate to get help from others.
2. Eucalyptus oil bath or massage
Eucalyptus can also offer relief from a runny nose and associated symptoms in children. It works as a decongestant, making it easier for your child to get rid of mucus. (4)
Put 4 or 5 drops of eucalyptus oil in warm bath water for your child. Let your child enjoy the bath for 10 minutes. Repeat twice daily.
Alternatively, mix 10 drops of eucalyptus essential oil in ½ cup of warm extra-virgin olive oil. Give your child a gentle chest massage with this aromatic oil, especially before his or her bedtime.
3. Make your child chew basil leaves
Another good herbal remedy for a child's runny nose is basil. It has antibacterial, antifungal, and antiviral properties that can help fight the cause of a runny nose. (5)
Moreover, it aids in building your child's immunity.
How to use:
For young children: Give the child a few basil leaves with a little jaggery two times per day.
For older children: Give the child some fresh basil leaves to chew before breakfast every morning and before going to bed at night.
Alternatively, extract 1 tablespoon of juice from fresh basil leaves. Mix the basil juice with equal amounts of ginger juice, lemon juice, and honey. Give your child this mixture two or three times a day.
4. Make your child sip on a mild honey tonic
Honey is another effective remedy for a runny nose in children who are 2 years of age or older. (6) However, it is recommended not to use honey for small children, as it may cause botulism. (7)
The soothing, antibacterial, and antiviral properties of this ingredient help reduce various symptoms of a runny nose. It even helps treat coughing and sore throat.
How to use:
Mix 1 to 2 teaspoons of raw honey in 1 glass of warm water. Give this solution to your child twice a day.
Alternatively, mix 1 tablespoon of honey and ½ teaspoon of fresh lemon juice in a glass of warm water. Give it to your child to drink while it is still warm. Repeat twice daily.
5. A cup of chamomile tea can help
Chamomile can be used to relieve the symptoms and discomfort of a runny nose in babies who are at least 1 year old. This herb is an immune booster. (8)
It also reduces sneezing due to its excellent antihistamine properties.
How to use:
Put 1 teaspoon of dried chamomile flowers in 2 cups of boiling water.
Cover and steep it for 5 minutes.
Add some honey for taste.
Give this mild tea to your sick child twice daily.
6. Slurp on a warm bowl of chicken soup
Chicken soup can be given to help reduce the discomfort of a runny nose to children older than 1 year. Chicken soup improves the immune system functioning and also prevents infections of the upper respiratory tract. (9)
Plus, it is light and nutritious, making it extremely suitable for a sick child.
How to use:
Make homemade chicken soup using organic chicken and vegetables, such as carrots, beetroot, and spinach. You can give your sick child this soup two or three times a day.
7. Give your child a sponge bath
If your child has a high temperature along with a runny nose, give him or her a cool water bath or sponge bath to help regulate the body temperature. (10)
A sponge bath will also help relax your child and make him or her sleep better, which is essential for faster recovery.
How to do:
For small babies (younger than 1 year), give a sponge bath two or three times a day. Soak a washcloth in room temperature water, wring out the excess water and then sponge the armpits, feet, hands, and groin.
For older children, a cool bath can be given once or twice a day.
Note: Avoid using very cold water as it may worsen the condition.
8. Increase your child's fluid intake
Give your baby plenty of fluids to prevent dehydration. It is very important to keep your baby properly hydrated to promote drainage of nasal secretions and to soothe the nasal cavities, making it easier for your child to cough and blow his or her nose. (11)
Breastfeeding is a good option (if your baby still breastfeeds). You can also give him or her baby formula or plain milk.
For older children, give plain water, diluted fruit juices, or gelatin-flavored water.
9. Use a cool-mist humidifier
Use a cool-mist humidifier in your child's bedroom to add moisture to the air. This helps loosen up the mucus to allow easy drainage. It also reduces labored breathing so that your child can sleep peacefully.
How to use:
Run a cool-mist humidifier in your child's room overnight to help your sick baby finally get the much-needed rest and recover quickly.
Note: Never leave water sitting in the humidifier when it is not running. Make sure to clean and disinfect the reservoir tank of the humidifier on a regular basis to prevent bacteria from taking hold. (1)
10. Apply Vicks VapoRub
Vicks VapoRub is often used to relieve symptoms of chest congestion. This tried and tested remedy can do wonders for both adults and children.
Vicks VapoRub is easy to use and offers instant relief from congestion.
How to use:
Rub Vicks VapoRub on your child's chest, throat, and back to provide relief from nasal congestion. (12)
Additional Tips to Deal With Runny Nose in Children
Make your child blow his or her nose at regular intervals to get rid of the excess mucus.
Always clean your child's nose using a soft tissue to avoid skin irritation.
Rub some petroleum jelly or olive oil under your baby's nose to help prevent chapping and reddening of the skin.
Do not expose your child to any potential allergy triggers and irritants, such as pet dander, dust and dust mites, chemical fumes, and cigarette smoke.
Keep your child's head a bit elevated while he or she sleeps. However, do not use pillows. You can use a rolled t-shirt, instead.
Do not give fatty or hard-to-digest foods to your child.
Keep your child's room comfortably warm and dress him or her lightly.
Also, try cuddling your child in a rocking chair to make him or her feel better.
Final Word
You would not want to resort to medication every time your child gets a runny nose, given how frequently it occurs. Plus, it doesn't really work. The problem usually resolves on its own without treatment.
What you really need to do is be patient as the recovery may take a few days. (12) Plus, you can try the above listed home remedies to reduce the symptomatic discomfort and accelerate the healing process.
Was this article helpful?