Chondromalacia patellae is a condition that causes degeneration and softening of the patellar cartilage (present under the kneecap).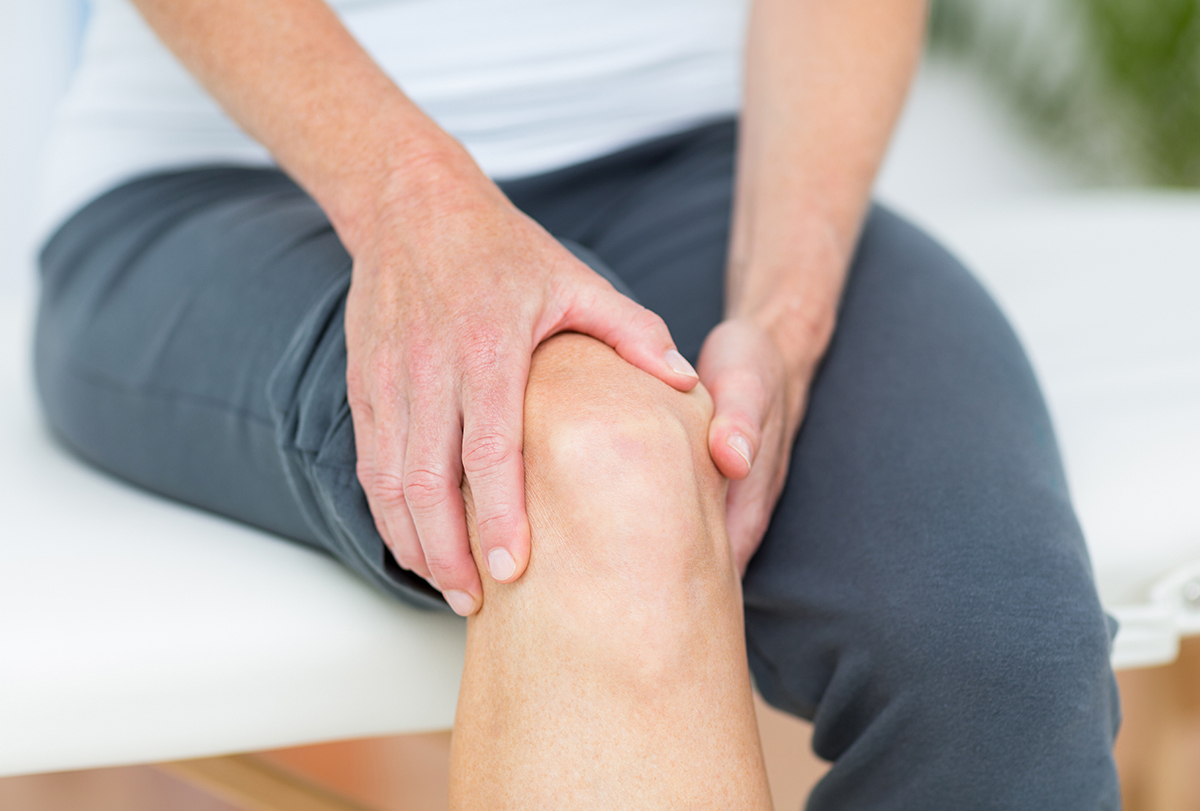 The patella is a small bone on the front of your knee joint. The patellar cartilage, located underneath this bone, helps in the smooth movements of the knees.
Chondromalacia patellae is commonly seen in women, athletes, and people with arthritis. (1)
Since it involves the degradation of the cartilage that protects the bone, it causes pain when the bones rub together. It is a major cause of knee pain in the United States and affects nearly one in three adults.
The most common symptom is dull pain behind the kneecaps. The pain worsens with physical activity or sitting in one place for too long. (2)
There can be many causes of chondromalacia patellae, including:
Sudden change in physical activity levels
Bending the knee too often
Knee injuries
Obesity
Home Remedies for Chondromalacia Patellae
There are several at-home treatments you can try to treat this condition. The most effective ones are as follows.
1. Apply a cold compress
Cold compresses are one of the most effective ways to reduce pain or inflammation in an area. The coolness helps numb the area and dull the pain while reducing blood flow. You can also try cold showers for the same effect.
How to apply a cold compress:
Dip a towel in cold water.
Wring it out and apply it to the affected area for a few minutes.
Repeat 5–6 times.
2. Use the elevation method
Raising your legs above your chest level may help decrease inflammation and pain. (3)
How to elevate your knees:
Place 2–3 pillows under your lower legs.
Lie on the bed for 15–20 minutes.
3. Perform posture correction exercises
Good posture is essential for bone health. It is important to reduce pressure on your joints by having a proper posture. (4)
How to perform posture correction exercises every day:
Keep your back straight as often as possible.
If you get tired, let your back curve for a few minutes before sitting up straight again.
Use your core strength when lifting weights to avoid pressure on your knees.
4. Do compression
Compressing the knee using a bandage may help prevent fluid accumulation and get rid of pain or swelling. (5)
How to do compression:
Wrap an elastic bandage around the affected knee using pressure.
Keep the bandage on till the inflammation is gone.
Do not go to sleep with it. Remove it before bedtime.
Caution: Do not wrap it very tightly as that can constrict blood flow to the leg.
5. Apply a turmeric paste
Turmeric contains an active ingredient called curcumin, which is a potent anti-inflammatory agent.
Curcumin helps regulate interleukins 1 and 2 and other factors responsible for inflammation in the body. (6)
How to apply a turmeric paste:
Add a couple of tablespoons of turmeric powder to a teaspoon of olive oil to make a paste.
Apply this paste to the affected area.
Wrap the area with a bandage.
6. Massage can help
Massaging with a suitable oil can help decrease pain and inflammation in the area. (7) It also helps improve blood circulation to the knee. It is one of the best ways to reduce knee pain.
How to massage:
Warm some olive or coconut oil.
Massage your kneecaps with warm oil every day for 10–15 minutes.
Caution: Discontinue if massaging increases the pain and consult a doctor.
7. Consume ginger
Ginger contains a potent anti-inflammatory agent called gingerol. Gingerol increases blood circulation, decreases muscle cramps, and inhibits inflammation. (8)
How to use ginger:
Add ginger to your diet by consuming ginger tea every day. Boil a few pieces of grated ginger in a cup of water. Strain it and add a teaspoon of honey to taste. Drink this ginger tea.
You can also massage the area with ginger oil.
8. Try using cayenne pepper
Capsaicin, the active ingredient in cayenne pepper, is a pain reliever and can reduce pain signals to the brain. It also helps curb inflammation and increase blood circulation. (9)
How to use cayenne pepper:
Add cayenne pepper to your diet.
Apply cayenne directly to the affected area. Mix 2 tablespoons of cayenne pepper with some warm olive oil, and apply this mixture to your knee twice a day.
You can also use a store-bought capsaicin cream.
9. Stretch and exercise
Regular exercise and stretching can go a long way in treating this condition. Exercise can help strengthen your quadriceps and prevent muscle tightening or knots.
However, try to avoid exercises that put excess pressure on your kneecap. (10) You can opt for swimming or biking instead.
Note: Consult a therapist before starting the exercises or stretches. They will guide you about the exercises or stretches according to your condition.
Prevention Against Chondromalacia Patellae
Chondromalacia patellae can be prevented by:
Engage in regular physical activity.
Use the proper methods for working out and playing sports.
Wear properly fitted shoes and workout gear.
If you're an athlete, football player, or skier, ask your doctors and coaches for proper equipment to prevent such conditions.
Exercise slowly and increase the intensity over time.
Treatment Modalities for Chondromalacia Patellae
Doctors suggest the following treatment methods at home:
Take a nonsteroidal painkiller such as ibuprofen or acetaminophen for pain relief. Note: Ibuprofen should not be given to anyone with a history of gastrointestinal bleeding or ulcer.
Avoid strenuous exercise.
Use knee tapes and knee pads to protect your knees while working out or doing sports.
Apply ice to the affected area to soothe the inflammation and pain.
Final Word
The management of chondromalacia patellae can be difficult for some people. There is no one-size-fits-all cure for this condition. You may need to try different therapies before you find one that works for you.
Was this article helpful?